The challenges our country faces---Latino and immigrant communities in particular---are too complex and convoluted for any one group to tackle alone. Our nation now more than ever needs leadership and perspective that mirrors our increasingly diverse population and nuanced realities faced by all.
Since 1978, the Congressional Hispanic Caucus Institute (CHCI) mission has been to develop the next generation of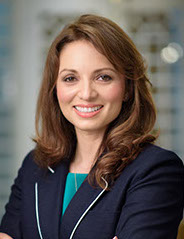 Latino leaders---ensuring a diverse and inclusive America. And as we celebrate the Institute's 40th anniversary, we recognize the magnitude of our mission and how much work lies ahead.
Robert Kennedy once said, "Ultimately, America's answer to the intolerant man is diversity."
Robert Forty years ago, three visionary Latino members of Congress founded CHCI because they were committed to increasing Latino representation on Capitol Hill and across industries. Establishing CHCI was a way to combat bigots, racists, and those who perpetuate social inequality. Through the exemplary actions of these emerging leaders, a new Latino American narrative would be celebrated and replicated among our Latino community, even when others minimized our progress.
Today's landscape certainly differs than that of 40 years ago with there now being 39 Latino members in Congress and a clear increase in pursuing leadership and higher education amongst our community. College enrollment rate for Latino students has gone up from 49 percent in 2000 to 71 percent in 2016. We have witnessed an incline in Latino representation in the corporate boardroom and Latino-owned businesses in the U.S. fueling economies and creating jobs across the nation.
While we celebrate our collective successes, Latinos still experience significant barriers - in higher education, in wealth creation, and political empowerment. While more Latino students are pursuing higher education, for many, economic factors remain an obstacle. In 2014, 66 percent of Latinos who got a job, or entered the military directly after high school cited the need to help support their family as a reason for not enrolling in college. Moreover, Latinos among the lowest of groups to obtain a four-year degree.
Latinos also comprise an average of nearly 15 percent of the total reported employee base with about 7 percent of Latinos holding board seats among Fortune 500 companies and 4 percent of all executive positions.
Latinos now account for 18 percent of the nation's population and are the nation's fastest-growing ethnic segment. By 2060, one in three U.S. residents will be Latino.. This accelerated growth demands that we collectively support our Latino youth with the tools, education and leadership training needed to ascend to the upper echelons of society. The economic vitality of our nation is tied to the success of U.S. Latinos.
We are living in a critical moment. Latinos need to be seated at the power table where the decisions are made about our civil rights, our education, and the future of this country. Otherwise, without representation, it is a slippery slope that can take us back to racial, gender and social prejudices.
This is why CHCI will continue to provide the resources and opportunities to educate, empower, and connect bright, talented and promising Latino leaders. As the nation's premier Latino nonprofit leadership development organization, CHCI trains nearly 1,700 students and young professionals yearly – through leadership training, paid Congressional internships and fellowships and mentoring. CHCI offers a lifelong engagement that empowers our alumni to lead across various organizations, sectors, and industries.
It takes a village, and we cannot do it alone.
All of us—communities and corporations, government, organizations like CHCI, Hispanic Scholarship Fund, Hispanic Heritage Foundation, Unidos US, VotoLatino, LULAC, and so many others have the responsibility to ensure young Latinos reach their full leadership potential. Our organizations were created to uplift the next generation – and to provide the infrastructure of opportunity so that our future leaders can be prepared to seize the moment.
To transform our communities, we need to focus at the local level. This is why CHCI will be launching Regional Leadership Academies in collaboration with the CHCI Alumni Association eight chapters across the country and strategic partnerships with leading organizations. These academies will focus on leadership development programming, such as defining your personal brand, financial empowerment, civic education, and running for office workshops.
We are igniting a HERE TO LEAD leadership movement working to fuel the country's youngest, fastest-growing community, providing them with mentorship and training they need to be our country's next generation of innovators, business, civic leaders and public servants.
Together, we will be architects of our destiny---creating, connecting, and amplifying social equity platforms that keep the American Dream a reality for all people. JOIN US.
By Domenika Lynch