Proving it's never too early to plant the entrepreneurial seed, Latinitas, a nonprofit focused on encouraging girls to pursue fields in communications and technology, held its third-annual Startup Chica conference in Austin.
"We [Austin] just unseated the Silicon Valley as the start-up capital of the U.S. but women of color remain underrepresented as founders," says Laura Donnelly, Latinitas founder. "Some of the most famous start-up incubators in town struggle for gender and ethnic diversity, it doesn't make sense since we have a lot of that ingenuity in town. Eighty percent of incoming kindergarteners in Austin will be Latino, we have immense diversity. We're doing this to strengthen the pipeline of young multicultural intellectual capital."
Fifty-eight girls, ages nine to eighteen, attended the event, hosted by the Capital Factory business incubator.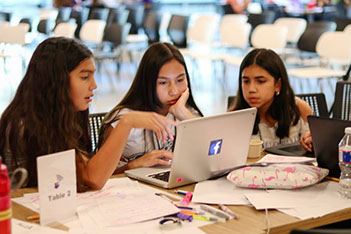 Activities for the eight-hour day began with a keynote speech from Mikaila Ulmer, the thirteen-year-old founder of Me & the Bees Lemonade. Split into teams according to age groups, the girls began work on the conference goal of producing a product that addresses a community issue. They were also matched to mentors with tech and entrepreneurial backgrounds to further develop their ideas, exploring target markets, pricing, marketing, and creating a pitch deck.
"Entrepreneurial ideas comes from different points of view, including the challenges you face and the benefits you've experienced," explains Donnelly. "The girls have fresh points of view that are not always invited to the table. Their ideas focused on homework apps, at first, and they all love animals—the winning idea from the first Startup Chica was a kennel that also functioned as a shelter. This time we want them to make a product and craft a prototype."
During lunch, participants interacted with career presenters who sat at their tables to share stories about their entrepreneurial experiences. The day also included programming for parents to encourage them to find ways to support their budding entrepreneurs.
This year's winning project, Help4Housing, addressed the lack of affordable housing in Austin, including the threat of losing a home faced by many families due to rising property taxes. While the six-member team was assigned the topic at the event, they researched the issue to arrive at their solution, a marketplace where families can exchange community service to help pay for their property taxes.
Andrea Castro, 11, a member of the winning team, admits that she had low expectations for the event but was pleasantly surprised. "I thought we would have to listen to a lot of boring speeches, but instead we got to work hands on with real topics," she shares.
Castro, who says she hopes to open a bakery some day, heard about Startup Chica from her mother, Anjanette, who thought the conference could give her daughter useful tips about starting a business. "I would definitely recommend it, I learned a lot about communication and working with other people to get your ideas across," Castro enthuses.
On her second stint as a board member, Venus Pineyro, a senior manager at the General Motors Innovation Center in Austin, admits that she has a renewed appreciation for the program, thanks to her own daughter, Mia. "I'm in technology, and I have a six-and-a-half-year-old daughter," she says. "As a single mom, I bring her to work from time to time. On one occasion, we were sitting in a room with fourteen people. Mia was looking around and commented, 'There are fourteen boys here and you're the only woman, why?' Being in a male dominated industry it has been hard for me to break through, gain access and have a seat at the table.  Her question jolted me into resolving that my experience will not be the same for her or all the young woman in our communities"
Pineyro also helped Latinitas win a grant last year from GM to create a technology center. "Seeing the girls use technology as a means for empowerment inspires me to be a part of this very important mission," she says.
Throughout the program's history, 180 Latinitas have attended the event in Austin and nine socially conscious businesses have been created. With a contribution of $10,000, Ebay took the title sponsor role for this year's Startup Chica. According to Johnny Ramirez, lead talent acquisition recruiter for Ebay, the company wants to do more direct outreach, especially in support of female founded startups.
"I researched organizations to see what they offered," he shares. "As the father of a daughter, I looked at Latinitas, and decided to involve my daughter. When it was time to offer a sponsorship, I recommended Latinitas."
While Latina entrepreneurs are growing, they still have a long way to go to catch up to men, especially when it comes to access to investment capital. According to 2016 study by the Stanford Latino Entrepreneurship Initiative, when Latina entrepreneurs start a business, 70 percent of their funding comes from personal savings, while just six percent comes from commercial loans.
A study by First Round Capital revealed that companies with a woman on the founding team outperform their all-male peers by 63 percent. But when it comes to venture capital, female CEOs get only 2.7 percent of all venture funding, while women of color get virtually none, 0.2 percent.
"That's disheartening but changeable," says Donnelly. "The greatest barrier to innovation is inclusion, there's no lack of ideas, or enthusiasm."
Valerie Menard
Luis A. Rodriguez, the Greater Austin Hispanic Chamber of Commerce (GAHCC) new President and CEO, often describes his relationship with the most influential woman in his life, his mother. At 13 years of age, she found her way from Matehuala, Mexico to the U.S. Always instilling in him a service of doing more, of leaving something greater than when you first found it, Luis' mother (now a U.S. citizen) raised a son who admires the remarkable strength of women. Luis' father, born in Puerto Rico, was a hard working family man and Vietnam veteran. When the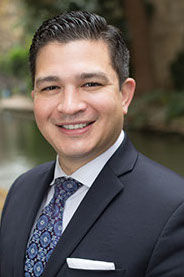 two met at a family wedding in San Antonio, Luis' fate as a first generation Texan was sealed.
Because of the unique bond with his mother, Luis holds an affinity to helping women achieve their goals and speaks reverently about his mother, sister, wife and two daughters. He shares openly, "I am blessed to have incredible women in my life."
Prior to taking the helm of the GAHCC, Luis spent seven years at the iconic San Antonio Hispanic Chamber of Commerce (SAHCC), first as Vice-President of Membership and then most recently as Chief Operations Officer and Vice President of Economic Development. The SAHCC, the nation's first and oldest Hispanic Chamber, played an instrumental role in Luis' professional development. While there, he helped lead the organization with major transformational growth including the creation of a new small business incubator, the Maestro Entrepreneurial Center; expanding the international trade missions to five different countries; becoming the first Hispanic Chamber in the nation to receive a Five Star Accreditation designation from the United States Chamber of Commerce; and growing the membership base to more than 1,400 members, a record setting level.
As Vice President of Membership at SAHCC, Luis increased retention by over 72% while increasing corporate and general memberships. While serving as Chief Operations Officer at SAHCC, Luis helped manage the financial goals and strategic planning for the 1,400 members.
True to his roots in San Antonio, Luis still serves as an Honorary Commander for the 502d Air Base Wing and Joint Base San Antonio, and formerly served on the Business Retention and Expansion Committee for the San Antonio Economic Development Foundation, and was a member of San Antonio Community Actions Committee with the U.S. Army.
Christann M. Vasquez, Immediate Past Board Chair of the GAHCC, states, "The GAHCC Board of Directors formed a search committee made of the executive committee, and a Foundation Board member. This committee searched nationally and conducted interviews to recruit a highly skilled, experienced and talented CEO, Luis Rodriguez. In our search, it was very clear Luis rose to the top of our list and we believed he could lead the GAHCC to the next level of prominence and position to help our community prosper."
Now, ready and willing to tackle Austin as President and CEO of the GAHCC, Luis hopes to ensure that the momentum established by the chamber's leadership continues to impact and propel the Austin Hispanic business community through its small business growth, economic development, advocacy efforts and leadership programs, and in particular, provide focus on Latina Business Entrepreneurs.
In particular, Luis' wants to master the small business space in Austin and help promote the small business community and sole proprietorships. He shares a story of a Latina business owner who was a laid off, a mom of two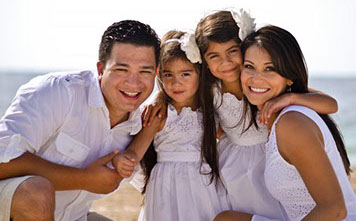 daughters, and through perseverance and hard work garnered a contract with Toyota and became a Tier 1 female supplier. His excitement growing, Luis opens up about the numerous possibilities and in taking another one of GAHCC's proud initiatives, the Hispanic Austin Leadership (HAL) program, to the 'next level.'
When asked what he sees for the GAHCC in the next five years, he states without hesitation: "It's all about results and self-less leadership." Luis is determined to build a culture established around the team and team players and says it starts at the top. He foresees a focus on small business, growing the chamber membership of 600 to over 1,000 members, numerous success stories of members scaling up to take advantage of procurement opportunities, and tech and corporate partnerships.
With a determined gleam in his eye, he shares that the GAHCC will be celebrating a 50 year milestone in five years, and he plans to make a huge impact in the Austin community, driven by its members. He reminisces about a mentor of his who asked him years ago: "Luis, are you a 'love to win' person or 'hate to lose' person?" Clearly, with his competitive edge and history of professional successes, he has proven to be the latter.
Living by the credo: "God first, Family second, Career third," Luis swells up with pride when he talks about his wife, Yvonne, an Air Force veteran, and their two lovely daughters, Ysabella,11, and Madelyn, 7. Sharing a story about Ysabella who has already written to Harvard asking about admittance (where upon she was promptly sent a Harvard pennant with a recommendation to apply again in 7 years when she graduates from high school), and about Madelyn who has a creative and artistic spirit, Luis indeed is blessed to have these special women in his life.
For a young man who back in the early days had to borrow a business suit for his first interview, and who was recently awarded the "40 under 40" Award from the San Antonio's Business Journal, to now being the President and CEO of the GAHCC, it's fair to say Luis Rodriguez's mother raised her son well.
Casilda Clarich