LATINO publisher Alfredo Estrada welcomed the participants and partners at our annual New York Diversity Forum. "We are always delighted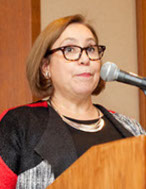 to return to New York," he greeted guests at the luncheon in the dining room of the historic Harvard Club of New York City.
This event was part of an ongoing series of panel discussions held around the country by LATINO on the topic of "Defining Diversity." The audience included corporate executives, entrepreneurs, and members of New York chapters of organizations like Prospanica, as well as community leaders and LATINO readers. The speakers and panelists included Ray Dempsey, BP; Manfred Morales, UPS; Tamyra Morales, CIGNA; Lourdes Lopez, Prudential; and Eugene Kelly, Colgate-Palmolive.
Among the issues discussed were best practices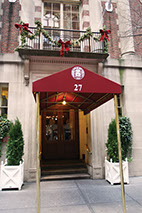 in creating a multi-cultural workforce, and the need for top management to be directly involved in this transformation. Also discussed were the contributions made by employee resource groups (ERGs) at these companies, which create a strong network for Latino employees and contribute a valuable perspective to hiring and outreach to the Latino community.
Muchas gracias to BP, CIGNA, Prudential, UPS, Colgate-Palmolive, and all who participated in our Diversity Forum at the Harvard Club.