If you're like many of my clients, you've got entrepreneurial spirit. That doesn't necessarily mean you own your own business, although you might. It means that you're opportunistic, quick thinking and able to evaluate situations without asking the immediate world for opinions. It also may mean that you have a passion for philanthropy. As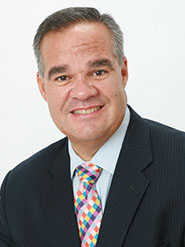 Latinos, we share core commonalities. Of the many characteristics we share, I am most proud of our entrepreneurial spirit, passion for our community, pride in our heritage and desire to give back and be philanthropic. That is right; often entrepreneurism and philanthropy go hand in hand.
I've found that many successful people are deeply concerned about the communities they came from and/or the organizations that have played a major role in supporting them, their friends or families through difficult circumstances. In addition, many of them are deeply involved in their communities, spearheading philanthropic initiatives, establishing foundations, or serving on the boards of nonprofit organizations.
I understand this, because I'm the same way. My youngest daughter was born with a cleft palate, so I got involved with Operation Smile, an international charity dedicated to correcting facial deformities in children. My own ethnic heritage compelled me to consult with a number of Latino organizations concerned about providing youth with opportunities for education and career advancement.
Over the years, I've worked with the Hispanic Scholarship Fund, Museo del Barrio, Hispanic Association on Corporate Responsibility, Latino Donor Collaborative, the Cisneros Hispanic Leadership Institute, Latino U and the Association of Latino Professionals for America. These organizations and many others are dedicated to fostering education and career development among young American Latinos.
It has been blessing to be involved with these organizations and the people that support them. I have met so many wonderful, giving individuals who are driven, brilliant and passionate for our community. The influence that these individuals and organizations are having on the American Latino youth is amazingly impactful. You can see it in the numbers. More Latinos are graduating from high school and attending our nation's universities than ever before. This phenomenon is having an impact on the landscape of corporate America as well.
I have the pleasure of working for one of these corporations who embrace diversity. Morgan Stanley has been incredibly supportive of the Latino community. It sees that Latinos are the nation's largest minority, the fastest growing demographic and will continue to have a meaningful impact on the US economy. Not only have we published several white papers on the impact of the Hispanic consumer, but have established many diversity employment hiring initiatives at all corporate levels. The support they give to Latino-focused organizations and their employment efforts gives validity to the narrative that Latinos are vital to the United States' future.
I applaud my fellow entrepreneurial spirited Latinos. Taking that mindset and applying your efforts towards the betterment of our community is greatly appreciated. You are a role model for our youth and an inspiration to the community. Someone once said, if you see a hero who looks like you, you may begin to see the hero in you. If all of us can try carving out a bit of personal time to lend our expertise, wisdom and passion for our community, we will be able to raise the tide for all of us.
James Cotto is Senior Vice President, Financial Wealth Advisor, International Finance Advisor, Corporate Client Group Director, Senior Investment Management Consultant at Morgan Stanley.