ABOUT US |
Homes are the building blocks of the American Dream. They make up our neighborhoods and our communities and are a stabilizing force for families. A home is a proven sustainable investment for building individual and family wealth.
The demographic profile of the typical American homebuyer, like much of the country, is shifting with the greatest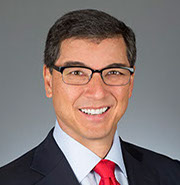 projected growth in young Hispanics. This represents an opportunity for the housing industry to help millions of families achieve homeownership now and pass its benefits on to future generations. The housing finance sector has a duty to adapt in order to serve this changing marketplace. As the nation's leading mortgage lender, Wells Fargo realizes that we can play a valuable role by taking a leading position in advancing homeownership for Hispanic families.
Moving the needle on Hispanic homeownership will take team work. Advancing Homeownership will require involvement from everyone who has a role in helping families achieve an American dream, including lenders, Realtors, counselors, educators and policymakers. Working together we can remove barriers that stand in the way of families becoming lasting, sustainable homeowners. The National Association of Hispanic Real Estate Professionals (NAHREP) is an important voice and critical advocate in this work. NAHREP's Hispanic Wealth Project seeks to elevate Hispanic homeownership rates while also increasing first-year success rates of Hispanic-owned businesses and the number of Hispanic households owning non-cash financial assets. Wells Fargo is proud of its relationship and collaboration with NAHREP on issues important to homebuying.
Our commitment to the Hispanic Wealth Project began two years ago when Wells Fargo announced its 10-year goals to increase Hispanic homeownership that include: $125 billion in lending for home purchases to Hispanic families; $10 million to support initiatives focused on homebuyer education and counseling for Hispanic households and expanding the diversity of our sales producers to more mirror the communities that we wish serve. Wells Fargo is exceeding its goals in the first two years of the commitment. From the beginning of 2016 through 2017, we have helped more than 87,000 families become homeowners; have provided $2.8 million in funding for homebuyer education and counseling programs and have grown our Hispanic loan officers to 13.4 percent of our entire sales force.
The progress is good, but we have a long way to go. These goals are ambitious and not easy to achieve. We set them because we believe that the worthiness of the cause compels us. Achieving these goals will take our best effort and support from across the industry. Homeownership is important to our society, and Wells Fargo wants to continue working with NAHREP, other industry organizations and nonprofits to do what it takes to help make it a reality for families who desire to pursue it.
Brad Blackwell is EVP and head of Housing Policy and Homeownership Growth Strategies, Wells Fargo Home Mortgage .
Four years ago, NAHREP launched the Hispanic Wealth Project™ (HWP) with an ambitious goal to triple median Hispanic household wealth in ten years. In May, the HWP will release its third annual report. The report will track the progress of the project's three primary objectives: Increasing the Hispanic homeownership rate; Improving the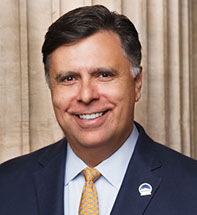 success and scalability of Hispanic owned businesses; and increasing Hispanic investments in non-cash financial assets such as stocks, bonds and retirement accounts. To assist with objective number three, NAHREP acquired two additional financial partners in the last year; Mass Mutual and Northwestern Mutual. They join our list of partnerships that include Wells Fargo, Quicken Loans, New American Funding, Alterra Home Loans, Union Bank, Bank of America, Freddie Mac and Base 11.
 The challenging political environment for immigrant populations has created a strong and largely unexpected headwind. Uncertain immigration policies are justifiably causing many Hispanics, even those with permanent status, to hold off in making long-term financial commitments such as retirement savings or purchasing a home. The enduring effects of this are difficult to estimate. Nonetheless, the Hispanic community is remarkably resilient and progress is still being made. Last year, the Hispanic homeownership rate inched up for the third consecutive year---the only demographic to have three consecutive years of growth. Hispanics also continue to drive new business growth in America.
 In 2016, NAHREP members began adopting and disseminating the "NAHREP 10", the guiding principles of the Hispanic Wealth Project. These principles, which begin with a commitment to acquire a more mature understanding of wealth and prosperity, hold the promise of creating new financial and professional disciplines in Hispanic communities across America. NAHREP currently has 30,000 members and is growing. Each of those members has the ability to influence dozens, if not hundreds, of families in their networks.
 The Hispanic Wealth Project has galvanized NAHREP's membership like nothing before it. Latino immigrants came to America for a better life. The vision of economic prosperity is one that is universally shared by all Latinos. Last year NAHREP adopted a new vision statement, which was "to help guide the Hispanic community to be among the wealthiest and most philanthropic in America". An audacious goal for certain, but audacity is probably one noun that is not often associated with Hispanics in America, perhaps until now. To learn more about the Hispanic Wealth Project, please visit our website at www.hispanicwealthproject.org.     
Gary Acosta is CEO of the National Association of Hispanic Real Estate Professionals.