Change happens slowly in Hollywood, if it happens at all. Although Oscar is no longer so white, with Guillermo del Toro winning Best Director and Best Film for The Shape of Water, and Coco getting the award for Best Animated Film, there is still a problem with diversity.
In Hollywood, four of the most influential talent agencies represent almost two-thirds of the top talent working both behind and in front of the camera. Creative Artist Agency, ICM Partners, William Morris Endeavor and United Talent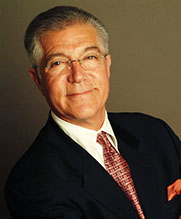 Agency can literally call the shots on what films or TV shows get made as they represent the most sought-after writers, actors, directors and cinematographers in Tinseltown. Their rosters also include some top African American, Latino, and Asian talent. But critics say it's not nearly enough.
When it comes to Latino talent, the lack of representation in these agencies is particularly egregious. According to a USC study in 2016, Hispanics were just 5.8 percent of characters in film and TV, despite being about 18 percent of the U.S. population, according to the Census. This makes Latinos the most disproportionately under-represented group in Hollywood.
"We are outraged that as our country is growing richer in diversity, Hollywood has made little progress in film or television in bringing the people who look like their audience to the big and small screens," said Alex Nogales, president and CEO of the National Hispanic Media Coalition (NHMC), a nonprofit organization dedicated to representing Latinos behind and in front of the camera through media advocacy
In 1999, the NHMC formed the Multi-Ethnic Media Coalition which includes American Indians in Film and Television, Asian Pacific American Media Coalition, NAACP Hollywood Bureau, and the National Latino Media Council (NLMC). Since then, the Coalition has met annually with the top four television networks ABC, CBS, Fox and NBC, pushing for better inclusion of minorities to more accurately reflect the reality of America's diverse population.
In early 2015, the Coalition decided to look into the role top talent agencies play in advancing diversity, given the tremendous influence and power they have. Talent agencies are considered the gatekeepers in Hollywood. As such, they remain a major barrier to full inclusion in television and film, claims the Coalition.
The recent Diversity Report by UCLA's Bunche Center for African American Studies entitled Busine$$ at U$ual? found that, "minority talent remained underrepresented on every front at the dominant agencies" as directors, leads, creators, and writers in film and television. The lack of representation occurs at the talent agencies whose talent agents are 90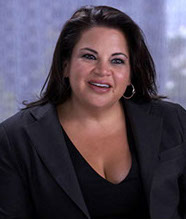 percent White.
"A lot of stuff gets cut off at the agency level," Montrel McKay, a former employee at William Morris Endeavor, told LA Weekly. She noted that a lot of the directors, actors and projects are often "choked" by White representatives who are "risk-wary." Apparently agents are not as confident about talent that is not White.
Nogales says he was disappointed that the outreach to the talent agencies was not embraced as enthusiastically as he had expected. "Only one agency has been forthcoming with us, CAA. The rest we have gotten very little from," he told us. "They say the right things but do nothing. In other words 'we are too busy to deal with you folks.'"
The response from the talent agencies for this article mirrored that of Nogales. But at CAA, we spoke to Christy Haubegger, Head of Multicultural Business Development and Ruben Garcia, Executive, Multicultural Business Development Diversity Executive, for close to an hour.
Haubegger worked at Latina magazine (which she founded) when she received her first Hollywood producer credit, consulting for Twentieth Century Fox's comedy Chasing Papi. This film is notable for having been written, directed and produced by Latinos. The all-star cast included Sofia Vergara, Roselyn Sanchez, Eduardo Verastegui, Freddy Rodriguez, Diana Maria Riva and Lisa Vidal. It was directed by Linda Mendoza with a budget of $2.4 million, and went on to make $6.5 million, which in Hollywood spells box office success -- and proves that Latinos in lead roles translates to good business.
"In entertainment, if you change the composition of who the decision makers are, it changes what stories are told…it matters a great deal, it matters who gets to tell the stories," Haubegger points out.
CAA represents 3,964 of some of Hollywood's top A-list talent, both behind and in front of the camera. Their Latino clients include Academy Award winners Alejandro Iñarritu, Benicio del Toro, Pedro Almodovar, and Penelope Cruz; Oscar nominees Salma Hayek and Edward James Olmos; and some of Hollywood's best known Latino stars like Eva Longoria, Michael Pena, America Ferrera, Zoe Saldana and Demi Lovato. In total ,they represent 98 Latinos (a bit less than 2.5 percent), with on camera Latino actors being their strength.
In addition, Haubegger pointed out that CAA represents the only two Latinas who have directed a studio film: Patricia Riggen (Miracles From Heaven, The 33) and now Catalina Aguilar Mastretta (Everybody Loves Somebody). And America Ferrera, with her producer hat on, has recently sold a number of shows to FOX.
CAA's diversity efforts were already in motion before Haubegger began working full time in 2005. In fact, her hiring was a perfect example of CAA's commitment to diversity. In her position, Haubegger casts the widest possible net for client representation and for in-agency ranks.
Ruben Garcia develops and manage the company's internship program outreach at university campuses across america, recruiting qualified and diverse candidates through their CAA Amplify: Next Gen program. Last year, Amplify convened its first event, a two-day invitation-only summit with multicultural artists and leaders from entertainment, sports, media, corporate brand marketing, and technology.
"Our commitment to diversity and inclusion extends far beyond the walls of our agency," Garcia noted. He travels to universities across the country searching for the best candidates for CAA mentorship programs. They have partnered with the Hispanic Heritage Foundation, Cal State Fullerton, Cal State LA, NALIP and the USC Latino organizations to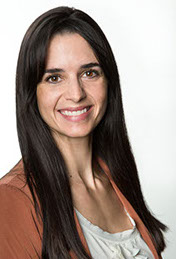 find Latinos they can bring into the fold. CAA also has its Writers Boot Camp, which helps develop and introduce writers to the industry, and they recently commissioned a study on films with diverse casts.
"CAA agrees we need diversity, not only in agents...but interns with paid internships, which are good opportunities for Latinos to get in. They know they have more to do...and are slightly more proactive than the rest," concurred Nogales.
Out of the 4,818 in-front and behind-the-camera represented by William Morris Endeavor (WME), 124 (a little over 2.5 percent) are Latinos. Their roster includes Javier Bardem (No Country For Old Men), Gael Garcia Bernal (Mozart In The Jungle), Jaime Camill (Jane the Virgin), actress/singer Selena Gomez, director Robert Rodriguez, and Broadway star Lin Manuel-Miranda. Their largest group of Latino talent is behind the camera (directors, writers and producers).
Although we were not able to speak to any executives at the agency, an assistant sent out information regarding WME's efforts to promote diversity in agency ranks. Their in-house initiative "Empower" focuses their on-campus recruitment efforts for entry level and internship positions inside the agency. WME also has a Latin Development Group made up of agents, executives, coordinators and assistants---an inter-departmental effort to raise and expand Latino clients, and create larger business opportunities across the industry.
WME's recruitment initiative has veteran agents mentor assistants who are interested in becoming full-fledged agents. We did find that WME leads in the employment of Latino agents: Alexis Garcia (partner), Warren Zavala (Partner), Daniel Molina , Eric Rovner and Derek Sanchez.
United Talent Agency (UTA) has 4,142 clients of which 106 are Latinos (2.6 percent). They have the distinction of representing Sofia Vergara who Forbes magazine has named as highest-paid TV actress in the world for the sixth time in a row. In addition, they represent Oscar Isaac (Star Wars), comedian and Broadway star John Leguizamo (w), Eugenio Derbez (How to be a Latin Lover) and comedian George Lopez. They also represent two of only a handful of TV showrunners: Gloria Calderon Kellett (One Day at A Time) and Tanya Saracho (Starz's new pilot Vida set in East LA). The Latino agents on their rosters include Gabriel Apodaca, Izzy Arias and Mike Perez.
Cuban American Laura Roenick heads up UTA's extensive learning and development programs and diversity initiatives, and helps oversee its assistant recruitment. She has been at the agency for over 13 years and began her career as an Intern. "Diversity has been a longstanding priority for UTA and is reflected in our agency from our employees to our client roster," said Roenick. "Using a bottom up approach, we have seen an impressive transformation in the makeup of our agent trainee classes, which are now 50 percent diverse."
For internships, Roenick stated, UTA recruits heavily from over 50 colleges and universities, which also includes historically black colleges and universities. Their partner organizations include Posse Foundation and the Young Eisner Scholars. UTA also claims to have the premiere training ground for agents and executives.
ICM Partner's 2,529 clients consist of 58 Latinos (2.3 percent), although they are light on A-List on-camera talent. However, they represent some of Hollywood's biggest behind-the-camera names, including Director of Photography Emmanuel Lubezki; showrunner/executive producers extraordinaire Roberto Orci (Hawaii 5-0) and Norberto Barba (Grimm); and screenwriter Lijiah Villalobos. On-camera talent includes Jay Hernandez (Suicide Squad), Paul Rodriguez, and singer Pepe Aguilar.
At ICM Partners, we spoke to Brandon Shaw, the Director of Corporate Communications, who told us that the committee responsible for diversity initiatives has been around for two years and is headed by agent Lorrie Bartlett. They partner early on with colleges and organizations linked to minority groups with the goal of securing interns that could possibly lead to full time work after college. He stated that they have 13 ethnically diverse agents, but did not mention any that were Latinos and we did not find any on IMDB.
The talent agencies all say they now embrace diversity. However because Hollywood has been reticent to address it for decades, they are playing catch up. In spite of these efforts, they have unwittingly created another hurdle that needs to be addressed.
"[The agencies] say they want to diversify and then they travel to Mexico, Argentina, Latin America and go sign up all their talent and bring them back to the U.S.," says Nogales, referring to on-camera talent. "They are lazy, they don't want to do the work and find the talent here in the U.S. -- the American Latinos."
It's been a longtime Hollywood practice to travel south of the border to find the talent that agents say they can't find in the U.S., leaving homegrown Latino talent often overlooked. The disconnect is real.
But the connection could be as simple as what Star Trek veteran George Takei suggests: "Although the major talent agencies are located in Los Angeles, the most diverse city in the world, they seem largely unaware of the amazing talent that exists in communities right under their noses." He adds, "They should partner with these coalitions for their mutual benefit: more representation and jobs for Asian American and other actors of color, and more dollars for the agencies."
"How is an agent going to know what Latinos are talented unless they go to the diversity showcases or to the Encuentros Theater Conferences of the world?" questioned Nogales.
Encuentros is a three week event produced by the Los Angeles Theater Center featuring an exchange, cross-country companies, co-creating, and presenting performances starring almost exclusively Latino talent in repertory. It is held in in downtown L.A. less than 20 miles away from the talent agencies.
The financial gain is there, however ignored. A 2017 CAA study examined 413 theatrical films focusing on cast ethnicity, and found that films with a cast of at least 30 percent non-White talent outperformed releases that did not meet the 30% non-white cast standard, in the opening weekend box office. Numbers that suggest a more diverse cast brings a more diverse audience, which brings in more money. And a lot of that money comes from Latinos, who continue to be the number one filmgoing audience according to the Motion Picture of Association of America.
So why are U.S. Latinos being ignored, their numbers dwindling instead of rising as the numbers of African-Americans and Asians go up? "It's complicated," says Haubegger. "Latinos are only 4% of speaking characters in film, but we go to the movies more than everyone else. However, we have shown everyone that we will still show up to see a film, even if you don't include us. I wish we could be more economically discriminating in that practice."
It appears the Latino community has been standing on the sidelines, waiting to see when "inclusion" would include them. In spite of the fact that Latinos represent 24 percent of all movie ticket buyers,
For his part, Nogales is angry. "Every one's profiting from diversity except Latinos and at a certain point, it becomes unavoidable to notice that we're being ignored," says Nogales. "We are back to the 90's and we are going to have to boycott to demand our piece of the pie."
This year the NHMC was done waiting, holding two demonstrations to demand more represention of Latinos in film. The first was held on February 5th, the day of the Oscar nominees luncheon, and the second was held on March 3rd, the day before the telecast of the 90th Oscars awards.
Nogales was quick to point out that the protests are not against the Academy of Motion Pictures of Arts and Sciences, the organization that produces the Oscars, but rather the Hollywood studio executives and big production companies. "We're publicly serving notice to the motion picture executives that we're not asking for equity anymore. We're demanding it," he said.
Bel Hernandez Castillo