Altria is building a culture where all employees feel included, heard

and challenged to contribute. Its nine employee resource groups (ERGs) bring together employees with shared characteristics or life experiences to help the company benefit from our diversity and become more inclusive. Altria's Hispanic ERG, Sí!, focuses on leveraging Latino employees as strategic thinking partners for Altria by sharing adult consumer insights and recruiting and retaining Latino talent. Janet Santana, chairwoman of Sí!, said, "We've developed resources to help our business leaders understand cultural differences, and we've brought in experts who challenge all of us to think differently. The ERGs are a powerful support for Altria's culture of innovation."
Since 2008, AT&T has focused its giving with the purpose of raising the high school graduation rate to 90 percent by 2020. Its signature program to achieve this, Aspire, has involved more than one million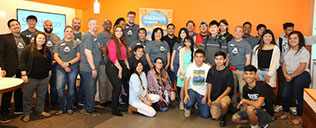 students since it began by connecting grassroots programs throughout the country to the students that need it most. The country is now within eight percentage points of achieving the 90 percent goal. Because Aspire targets students at greatest risk of dropping out, those from Latino and African American communities have received the bulk of support from the $400 million planned investment by AT&T so far. The campaign has also reached its goal of contributing one million mentoring hours from AT&T employees working with HACEMOS, AT&T's Latino employee resource group. Aspire was the brainchild of AT&T chairman and CEO Randall L. Stephenson, who saw the need to address the rising dropout rate among American youth.
Barilla's Black and Latino Employees ERG is named Alleanza, which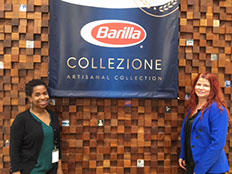 means Alliance in Italian. Alleanza was created in 2016 with the objective of contributing to an inclusive culture for all employees. To support Barilla's diverse recruiting strategy, Alleanza leverages Barilla's partnership with HACE (Hispanic Alliance for Career Enhancement), so members of Alleanza participate in various HACE programs including volunteering during career fairs and hosting the Mujeres de HACE leadership program (Fall 2017). Alleanza also joined CLEO (Consortium of Latino Organizations) which has provided an opportunity for Barilla employees to network with other Latino professionals in the Chicago area and share best practices. In Barilla's Northbrook office (Americas HQ), Alleanza organizes at least one speaker during Hispanic Heritage Month to share their expertise on how engaging Latinos in the workplace and in the marketplace is good for business.
Employing 74,500 people in 72 countries, BP recognizes and values the rich diversity both of its employees and of the communities where they live and work. The company is committed to fostering a
collaborative and inclusive work environment by championing diversity and empowering its employees to work together as one team. BP America's Energía business resource group provides a forum for Latino employees to connect and exchange ideas with colleagues across the country, while offering opportunities to enhance their career development. BP is also committed to increasing diversity in its supply chain, and from 2012 to 2017 it spent more than $500

million with Hispanic-owned enterprises across the country. In addition, BP is a strong supporter of national and local organizations that create greater opportunity for Hispanic businesses and students. From promoting STEM education for underrepresented minorities, to serving on the board of directors for the USHCC, BP has consistently backed initiatives and programs that help Latinos pursue successful careers in the energy industry.
"At Carnival Corporation, diversity starts at the helm, with four of 10 brand presidents reflecting diversity," said Carlos F. Orta, Vice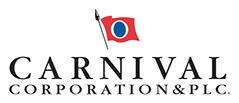 President, Corporate Affairs. Orta, formerly the CEO and President of the Hispanic Association on Corporate Responsibility (HACR), joined the Miami-based cruise line in 2014. "At Carnival, diversity and inclusion is a mindset. It is reflected in our people, brands, ports of call, and guests. Some of Carnival's partner organizations that support the company's diversity goals are: Catalyst, Executive Leadership Council (ELC), HACR, Human Rights Campaign (HRC), and Leadership Education for Asian Pacifics, Inc. (LEAP)."
Peter R. Villegas is Vice President and the Head of the Office of Latin Affairs for the Coca-Cola Company. In his position, he serves as a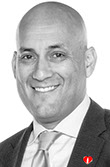 national spokesman for the company developing and managing the execution of local, regional and national strategies that position the company as a leading corporate citizen in the U.S. Hispanic community. His responsibilities include managing relationships with key local, state and national Hispanic political, community, business and civic leaders. Villegas also serves on The Coca-Cola North America Executive Leadership Team. Recognized as a regional and national corporate leader, he has wide-range knowledge of various corporate, civic, political and community issues and initiatives and has 23 years of experience in corporate America.
Comerica supports and promotes diversity, both internally with employees, and externally with customers and suppliers through a number of initiatives. The Hispanic Diversity Initiatives are primarily f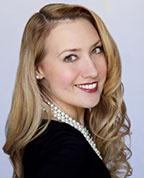 ocused on developing relationships with external Hispanic communities, while the Hispanic Ambassador Teams are primarily focused on the professional development of Comerica employees. The Hispanic Diversity Initiatives are crucial in helping Comerica develop an understanding of the Hispanic market and developing partnerships with key community and opinion leaders in the Hispanic community. The Hispanic Ambassador Teams serve as an at-large engagement of Comerica employees, who are interested in participating in activities on a volunteer basis to support the Hispanic Diversity Initiative. Monica L. Martinez serves as SVP, External Affairs – Michigan Market and National Hispanic Business Development Director.Students Rushawn Walters and Nia Muhammad, both of Howard University, and Sarah Rahal, of Wayne State University, won the prize with "Jammin' with GM," a video story told through carpool karaoke, focusing on the new Chevrolet Cruze. Students took part in a journalism workshop led by Ray Suarez, former host of NPR's Talk of the Nation. They also heard a panel on the state of diversity in newsrooms moderated by journalist Ed Gordon, featured fashion critic Michael Quintanilla, formerly of the Los Angeles Times and San Antonio Express News; political journalist Patricia Guadalupe, a contributing writer to LATINO Magazine; Walter Middlebrook, Detroit News assistant managing editor; and Salvador Rodriguez, Inc. magazine's tech reporter.
More than 600 students in underserved communities have benefited from GM's support of a coding program created by the Hispanic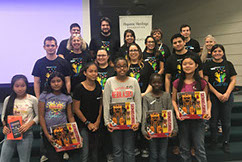 Heritage Foundation since 2015. The program, Code as Second Language, creates awareness of STEM careers such as software engineering and computer science. It also aims to address a projected shortage of professionals in STEM careers. The program invites elementary through high school students to an all-day code boot camp or an eight-week coding academy. It has focused on students in communities that are underserved and in which the majority of the population is Hispanic. Events have taken place in Phoenix, AZ, Tempe, AZ, Arlington, TX, Austin, TX, Roswell, GA and Pontiac, MI between 2015 and 2018.
Herbalife Nutrition is among the few Fortune 500 companies with three Hispanics serving on its Board of Directors at the same time. Over the past several years, the company has partnered with over 30 national and state Latino organizations, as well as organizations that serve the Latino community directly. One-third of

its employees in the United States are Latino including an executive team of accomplished Hispanic leaders: Senior Vice President of North America Ibi Montesino, Vice President of Government and Community Affairs Angela Arboleda, Vice President of Communications Content Strategy Casey Hernandez; and Dr. Rocio Medina, M.D., Vice Chairwoman & Member, Nutrition Advisory Board. The company also counts on the counsel and guidance of board members including former State Department Undersecretary, Maria Otero, Former Surgeon General of the United States, Richard H. Carmona M.D.; and former chief financial officer of the U.S. Air Force, Michael Montelongo.
Jon Muñoz was recently promoted to vice president of global diversity and inclusion for Hilton. Muñoz leads Hilton's diversity management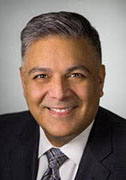 practice focused on culture, talent and marketplace initiatives. He is responsible for leading external engagement strategies with diverse strategic non-profit partners, consulting with internal diversity stakeholders, and developing diversity training initiatives. Muñoz actively serves in leadership roles at a number of nonprofit organizations including Friends of the American Latino Museum Treasurer of the Board of Directors; International Gay & Lesbian Travel Association Vice Chair of the Board of Directors; League of United Latin American Citizens Corporate Alliance; and the USHCC Senior Executive Corporate Advisory Board. He is also a co-founder of the National Hispanic Corporate Council Corporate Executive Development Program (CEDP) offered in partnership with Southern Methodist University Cox School of Business.
Leidos fosters an inclusive work environment and contributes to its communities is through seven Employee Resource Groups (ERGs).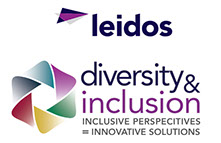 The Hispano-Latino Leidos Asociación (HoLA) ERG is committed to providing resources to promote recruitment, education, career and personal development, and peer-to-peer networks that spread personal and professional growth. With Chief Audit Executive Bettina García Welsh as the executive sponsor, the group regularly hosts executives and leadership panels to share insight and receive feedback from attendees. company's growth. In the community, HoLA sponsors Latina SciGirls, a cohort within the Children's Science Center in Fairfax, Virginia. Latina SciGirls delivers extracurricular STEM education to students of Title I designated schools..
McDonald's and its franchisees are committed to maintaining a diverse and inclusive workforce for all. The company is dedicated in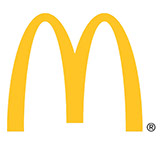 helping all restaurant employees further their education and achieve their dreams. In 2015, McDonald's launched Archways to Opportunity, a comprehensive education program that provides eligible U.S. employees at participating restaurants an opportunity to earn a high school diploma, receive upfront college tuition assistance, access free education advising services and learn English as a second language by participating in McDonald's English Under the Arches (EUA) program. Since 2007, over 6,000 people have graduated from EUA, and today more than 95% of program participants are Hispanic. To date, the company has increased access to education for over 20,000 people in the U.S.
National Express, LLC has more than 23,500 school buses serving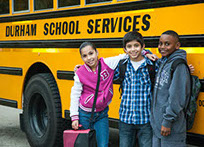 over 550 school districts in 38 U.S. states and three Canadian provinces, and is committed to getting 1 million students to school each day safely, on time and ready to learn.  This commitment is matched by the company's long-term support for the education policy-focused programs of NALEO and the company's advocacy on key issues of interest to the Latino community.  As CFO Alejandro Castro has said: "Our support for organizations like NALEO is part of our commitment to serving diverse communities across America.   Every day, we bring a strong focus on the training and education of our associates so that we can safely transport the most precious resource there is – the children of the communities we serve.  We take our responsibility for safety very seriously and there is nothing more important to us."
National Grid is an electricity and natural gas delivery company that connects over 7 million customers to vital energy sources through its networks in New York, Massachusetts and Rhode Island. Through its

U.S. Connect21 strategy, National Grid is transforming its electricity and natural gas networks to support the 21st century digital economy with smarter, cleaner, and more resilient energy solutions.. "National Grid is doing its part to ignite passion in students to pursue STEM studies and inspire tomorrow's future professionals," says Keith Hutchison, Senior Vice President, Human Resources & Chief Diversity Officer of National Grid. The company funds community and education programs with organizations such as City Year, Girls Inc., Junior Achievement, and FIRST LEGO League Rhode Island, among others, that focus on fostering an interest in STEM learning in students of all ages and backgrounds.
At Raytheon, Judy Lewis is Vice President of the Mission Systems and Sensors Business Development for the company's Integrated Defense Systems, with nearly $2 billion in sales. Her division, based

in Massachusetts, supports another Raytheon division, Mission Systems, and is focused on radars. Raytheon's workforce includes 27% people of color and 26% female, including 22% people of color and 36% female in their leadership development program. Additionally, 18% of Raytheon's board members are female. The company also has several employee resource groups for the diverse communities within its workforce, including HOLA, the Hispanic Organization for Leadership and Advancement. "Raytheon is also over 50 percent international and a diverse background goes well with that," says Lewis, a native of Colombia. "It's a fascinating place to work. It's exciting to be here and make an impact in a positive way."
SunTrust Bank and Emprendedores Latinos USA attracted a diverse crowd of enthusiastic small business owners to the inaugural U.S.
Business Series: Empowering Minority-Owned Businesses. Attendees heard from a panel of diverse minority business leaders, including Javier Palomarez, former President and CEO of the United States Hispanic Chamber of Commerce; Stacey Key, President and CEO of the Georgia Minority Supplier Development Council; Susan Au Allen, President and CEO of the U.S. Pan Asian American Chamber of Commerce Education Foundation; and Ron Busby, President and CEO of the U.S. Black Chambers, Inc.."The event was a demonstration of our commitment to inclusion in our communities through SunTrust's four principles: One Team, Client First, Executional Excellence, and Profitable Growth," remarked Yeny Malaver, SunTrust First Vice President, Treasury and Payments.
At T-Mobile, diversity and inclusion prompt ideas that help foster the kind of forward thinking that pushes the company, and the industry,

forward. T-Mobile has defined the Un-Carrier by what they are not—not about restrictions or ridiculous charges. But they've also defined what they are about, and that includes promoting diversity internally and externally with customers and suppliers, creating six employee network groups, and fostering change at a workplace that thrives on it.T-Mobile has received a perfect 100 on the Human Rights Campaign (HRC) Corporate Equality Index five years in a row and an 11th year designation as a Top 100 Military Friendly Employer by Military Friendly. T-Mobile has also received another 100% on the Disability Equality Index (DEI). "T-Mobile is a brand built on listening to our customers: customers who are heard, not dismissed – diverse customers all across the country from every region, economic class, race, sex, creed, gender identity, sexual orientation. Our customers are America," says T-Mobile CEO John Legere. With a 62% diverse team (30% Hispanic) and a 57% diverse customer base (27% Hispanic) there is no question that diversity is a priority at T-Mobile.
United was a sponsor of the 2017 BRAVA Awards, held at the University Club in Chicago. At the annual event recognizing Latina

mentorship in corporate America, Chief Diversity Officer Gregory Jones presented the award to Vania Wit, Vice President and Deputy General Counsel in United's legal department.  A daughter of Bolivian immigrants, the Harvard Law graduate and 19-year veteran of the company said in her acceptance, "United is a very supportive environment. As a Latina, I feel that I have been fortunate to have a company that really takes diversity and inclusion to heart." The company has several Business Resource Groups that reach out to employees of various backgrounds, such as the multicultural UNITE. CEO Oscar Munoz is one of the few Latino CEOs in the Fortune 500.
At Wells Fargo, more than 60,000 team members participate at least in one of 10 Team Member Networks that are open to all team members. The Latin Connection Team Member Network has more than 40

chapters throughout the United States. The group piloted a mentoring program for 35 mid-level team members called the Emerging Leaders League (ELL).  ELL is intended to broaden the participant's understanding of career development and what it takes to succeed at Wells Fargo.  The company works with multiple diversity organizations to source and attract diverse talent through partnerships, career fairs, job boards, marketing, direct sourcing and cultivation strategies. Examples include ALPFA and Prospanica. Wells Fargo Talent Acquisition also partners with diverse national scholarship programs like the Hispanic Scholarship Fund to provide internship and scholarship opportunities to their scholars.