Altria is building a culture where all employees feel included, heard and

challenged to contribute. Its nine employee resource groups (ERGs) bring together employees with shared characteristics or life experiences to help the company benefit from our diversity and become more inclusive. Altria's Hispanic ERG, Sí!, focuses on leveraging Latino employees as strategic thinking partners for Altria by sharing adult consumer insights and recruiting and retaining Latino talent. Janet Santana, chairwoman of Sí!, said, "We've developed resources to help our business leaders understand cultural differences, and we've brought in experts who challenge all of us to think differently. The ERGs are a powerful support for Altria's culture of innovation."
American Express takes pride in fostering a culture where differences are valued and welcomed. A vital component of its diversity strategy is the use of employee networks which play a key role in developing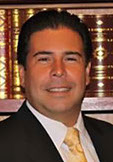 employees, building a sense of community, and driving innovation and business performance. With 1,000+ active members, the Hispanic Origin and Latin American Network (HOLA) is a global community that welcomes American Express employees who have an interest in the cultures and communities represented by Hispanic and Latin American people.  "Promoting a culture of diversity and inclusion is a collective responsibility at American Express.  Networks such as HOLA provide a powerful opportunity to engage employees at all levels, build bridges across differences in the workplace, and drive outreach to the Hispanic and Latino communities in line with American Express business strategies," said Eduardo J. Ramos, Executive Vice President, Chief Audit Executive and sponsor of HOLA.
Employing around 80,000 people in more than 70 countries, BP recognizes and values the rich diversity both of its employees and of the communities where they live and work. The company is committed to fostering a collaborative and inclusive work environment by championing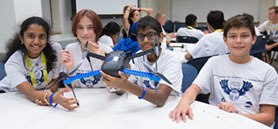 diversity and empowering its employees to work together as one team. BP America's Energía business resource group provides a forum for Latino employees to connect and exchange ideas with colleagues across the country, while offering opportunities to enhance their career development. BP is also committed to increasing diversity in its supply chain, and from 2012 to 2015 it spent $285 million with Hispanic-owned enterprises across the country. In addition, BP is a strong supporter of national and local organizations that create greater opportunity for Hispanic businesses and students. From promoting STEM education for underrepresented minorities, to serving on the board of directors for the U.S. Hispanic Chamber of Commerce Foundation, BP has consistently backed initiatives and programs that help Latinos pursue successful careers in the energy industry.
"At Carnival, diversity starts at the helm, with six of 10 brand presidents
reflecting ethnic, gender or racial diversity," said Carlos F. Orta, Vice President, Corporate Affairs. Orta, formerly the CEO and President of the Hispanic Association on Corporate Responsibility (HACR) in Washington, DC, joined the Miami-based cruise line in 2014. For Carnival, diversity and inclusion is a mindset, not a mission, and it is reflected in our people, brands, ports of call, and guests. Some of Carnival's partner organizations that support the company's diversity goals are: Catalyst, Executive Leadership Council (ELC), HACR, Human Rights Campaign (HRC), and Leadership Education for Asian Pacifics, Inc. (LEAP).
Chase has long been an advocate for Hispanic small business ownership, and is proud to work with many successful businesses like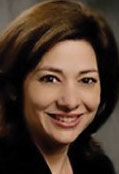 Irma's in Houston, Rex Fabrics in Miami, and the Hernandez Companies in Phoenix, which have been featured in national and local company programs.The company also supports community development financial institutions that further expand access to credit. Recently, the Arizona Hispanic Chamber of Commerce named the firm Corporation of the Year for its work impacting the Hispanic community. Chase serves nearly half of America's households in both English and Spanish so customers can choose where, when and how to bank. Alice Rodriguez, a senior leader who heads Chase branches in Texas and has led the firm's small business work in California, says: "When we extend credit, develop and foster relationships and help every individual we can achieve their financial goals, we are creating more paths to prosperity and a much stronger economy for everyone."
Cigna's mission is to help the people it serves improve their health, well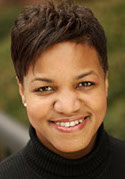 being and sense of security. Employee-led Colleague Resource Groups (CRGs) work on initiatives to increase the understanding of particular needs within our customer segments. Recently, Cigna's Latino CRG developed the white paper, "America's Hispanic Community" centered on the Hispanic concept of Bienestar—a state of deep well-being derived from the interrelationship between family, community, and good health. The CRG supplemented the white paper with a video series showing real life stories of Latino Cigna employees and their families. The white paper and video series demonstrate how Cigna uses its unique abilities to bring together multiple perspectives, backgrounds, cultures and skills. Rosanna Durruthy is Cigna's Chief Diversity Officer.
Cisco's Latino Employee Resource Organization (ERO), Conexión, focuses its efforts on three main pillars: Professional Development, Talent Pipeline, and Community. The ERO offers its members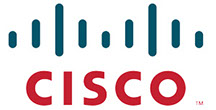 opportunities to grow themselves, give back to the community and recruit Latino talent into Cisco through a variety of programs. Last October, Conexión held its first annual Hispanic Heritage Month event to celebrate Latino history and culture with food, music, dance, art and keynotes by Latino leaders. Conexión is also stepping up efforts to build the Latino talent pipeline by partnering with Cisco's University Recruiting team and engaging in recruiting events across the U.S. In April, Cisco was awarded "Best Emerging Recruiting Partner for 2015" by the New Jersey Institute of Technology, where Conexión members played a key role in hiring talent into Cisco. On a global level, Cisco initiated a program called Developing Local Talent through Technology (DLTT) to encourage students to pursue careers in STEM through 4-5 days of technical and soft skills training.  Instituted in 2009 in the Middle East, DLTT has expanded to Latin America, providing Conexión members volunteer opportunities in Peru and Chile.
Coca-Cola's global diversity mission is to be a great place to work,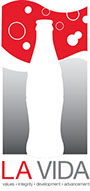 attracting, developing and retaining diverse talent reflective of the communities and marketplaces it serves. The company's goal is to be recognized for its leadership in diversity, inclusion and fairness in all aspects of our business, including workplace, marketplace, community and suppliers, enhancing its social license to operate. The recruitment of a workforce that mirrors the diversity of its customer base is a priority for Coca-Cola, which strives to create a work environment that's inclusive and recognizes our associates unique perspective by providing equal access to information, development and opportunity. In North America this focus includes efforts like La Vida, the company's Hispanic BRG, which has more than 800 members and eight chapters, as well as a longstanding commitment to education funding with tens of millions of dollars donated in support of Hispanic education since 1985.
In conjunction with the Department of Housing and Urban Development (HUD) ConnectHome Initiative, Comcast Senior Executive Vice President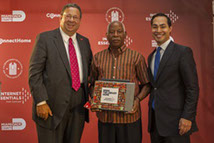 and Chief Diversity Officer David L. Cohen and HUD Secretary Julián Castro announced a pilot program to bring high-speed Internet to public housing residents at Rainbow Village in Miami, FL."Internet access at home is essential to succeed in today's digital world on all fronts, from employment to education.  Unfortunately... the majority of low-income families, including those in public housing, who truly need the transformative power of the Internet are not connected," said Cohen.  "Comcast's collaboration with ConnectHome will not only build a bridge for those living in public housing to cross the digital divide, but the Internet also gives them a ladder to educational and vocational resources that can improve the quality of their lives and help them claim their American dream." Internet Essentials has now connected over 600,000 low-income families and more than 2.4 million Americans to the Internet with high-speed broadband. Comcast also includes Telemundo, a division of NBCUniversal Hispanic Enterprises and Content.
Comerica supports and promotes diversity, both internally with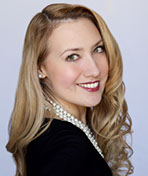 employees, and externally with customers and suppliers through a number of initiatives. The Hispanic Diversity Initiatives are primarily focused on developing relationships with external Hispanic communities, while the Hispanic Ambassador Teams are primarily focused on the professional development of Comerica employees. The Hispanic Diversity Initiatives are crucial in helping Comerica develop an understanding of the Hispanic market and developing partnerships with key community and opinion leaders in the Hispanic community. The Hispanic Ambassador Teams serve as an at-large engagement of Comerica employees, who are interested in participating in activities on a volunteer basis to support the Hispanic Diversity Initiative. They support and participate in the outreach efforts and provide colleagues with opportunities for leadership, as well as both professional and personal development. Monica L. Martinez serves as SVP, National Hispanic Business Development & Corporate Contributions TX & AZ Markets.
In an effort to help fight childhood hunger and promote education, Denny's launched its Hungry for Education multicultural scholarship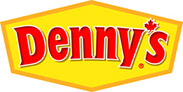 program in 2013, and has since awarded more than $500,000 in combined scholarships to deserving elementary, high school and college students across the country. Participating students submit essays on how they can help fight childhood hunger in their communities, which inspires and empowers them to be proactive in making positive changes where they live. Each year, one essay idea is selected to be put into action, from after-school breakfast programs and in-store fundraisers, to local food-drive initiatives and partnerships. The program runs September through February each year, and students are invited to apply at www.dennyshungryforeducation.com. Students may select the partner organization through which they wish to apply for a scholarship, with application and essay requirements (including GPA and income requirements) varying for each partner. For more about Denny's diversity efforts, please visit www.dennysdiversity.com.
ExxonMobil launched the innovative Be An Engineer initiative to encourage students to enter the engineering field. The website
BeAnEngineer.com offers a range of content which highlights the meaningful contributions engineers make in the world, engages engineering influencers, and provides resources to encourage students to choose engineering careers. The Hispanic Heritage Foundation (HHF) and ExxonMobil have, for the last five years, partnered to place over 150 LOFT Engineering Fellows through the Latinos On Fast Track (LOFT) leadership and workforce program. Through the partnership, ExxonMobil continues to mentor, guide and provide a clear vision for a career in engineering and science through the participation of engineers and scientists involved with its Hispanic affinity group Global Organization for the Advancement of Latinos (GOAL). In the past, ExxonMobil has hired more than 50 percent of the Fellows for full-time positions. "ExxonMobil is demonstrating why they are leaders in STEM education and workforce development," said Antonio Tijerino, President and CEO of HHF.  "We are proud to partner with ExxonMobil and address our country's needs in such a precise, measurable and sustainable manner."
The Driving Dreams Tour is one of many initiatives directed by the Ford Motor Company Fund, Ford's philanthropic arm. This tour, in partnership with Ford dealers across the country, is meant to inspire and provide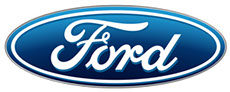 education resources to more than 35,000 high school, middle school, and elementary school students. It promotes on-time high school graduation and college enrollment through inspirational programs in areas with a high concentration of Latino population. The tour also includes book donations, scholarships, grants, motivational pep rallies, and an essay contest in which thousands of students are invited to share their dreams. In 2015, this initiative was selected by the White House Initiative on Educational Excellence for Hispanics as a "Bright Spot in Hispanic Education." Innovation in education is also encouraged through Ford Blue Oval Scholars, Ford Next Generation Learning, Ford College Community Challenge, and Ford STEAM Lab.
Georgia Power fully recognizes that diversity and inclusion are critical to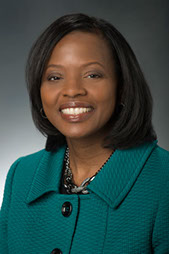 its workforce, suppliers and stakeholders, and the 2.5 million customers it serves across the state of Georgia. Since 2003, its Latino ERG Amigos has worked to develop greater awareness and understanding of Latino culture within the company and assisted in the recruitment, retention and development of Latino employees. Additionally, the group serves as a bridge between the company and Georgia's growing Latino community. Members of Amigos volunteer at many community events throughout the state and support various company outreach efforts. "The state of Georgia is becoming increasingly diverse," says Moanica Caston, Vice President of Diversity and Inclusion. "Amigos is a prime example of how our ERGs help us engage with our customers and the communities in which we live, work, and serve."
Committed to empowering the Hispanic community through STEM

initiatives, GM has partnered with the League of United Latin American Citizens (LULAC), to launch technology centers throughout the U.S. "We are proud of this partnership because it helps us close the digital divide that exists in Latino communities," said LULAC National Executive Director Brent Wilkes. Made possible in part by a 2015 GM Foundation grant, Empower Hispanic America with Technology (EHAT) centers have opened in Detroit, Arlington and Phoenix. The grant also funded 18 other Hispanic non-profit organizations for a total of $1 million. "At GM, we believe in supporting communities in which we live and work, and STEM education is a very important part of that," says Jackie Parker, GM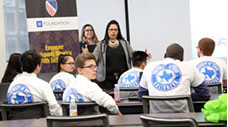 Director, Global Philanthropy and Corporate Giving. "Supporting the efforts to create these centers will make a lasting difference in the lives of Hispanic youth." GM employee volunteers have added value to the partnership by organizing STEM workshops and other activities for youth in the EHAT centers to provide access and training in using computers and the Internet to do school work, college and financial aid applications, job searches, English language courses and citizenship preparation courses.
Herbalife is a 36-year old global nutrition company with strong ties to Latin America and the Caribbean. That legacy continues, with 35% of Latino employees based in the United States that include an executive
team of accomplished Hispanic leaders: Executive Vice President Miguel Fernandez, Senior Vice President of North America Ibi Fleming; Vice President of Government and Community Affairs, Angela Arboleda; and Vice President of Nutrition Training, Rocio Medina, M.D. The company also counts on the counsel and guidance of board members including former State Department Undersecretary, Maria Otero, Former Surgeon General of the United States, Richard H. Carmona M.D.; and former chief financial officer of the U.S. Air Force, Michael Montelongo. Herbalife is the only Fortune 100 Company with three Hispanics serving at the same time on its Board of Directors. Over the past several years Herbalife has partnered with over 30 national and state Latino organizations, as well as organizations that serve the Latino community directly. Herbalife is proud to sponsor Common Threads -- a national non-profit organization that provides hands-on cooking and nutrition education programs in under-served schools. Throughout the 2015-2016 school year and summer, nearly 80,000 students across eight major U.S. cities will learn about the importance of nutrition and physical wellbeing, empowering them to be change agents in their families, schools and communities.
Jon G. Muñoz is Senior Director of Global Diversity and Inclusion for Hilton. In this role, he leads the company's diversity management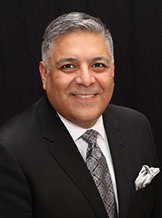 practice focused on culture, talent and marketplace initiatives. Muñoz is also responsible for leading external engagement strategies with diverse strategic non-profit partners, consulting with internal diversity stakeholders, and developing diversity training initiatives. He actively serves in numerous leadership positions of diverse non-profit organizations, including Friends of the American Latino Museum Board of Directors, and the National Gay & Lesbian Chamber of Commerce Corporate Advisory Council. Muñoz is co-founder of the NHCC Corporate Executive Development Program offered in partnership with Southern Methodist University's Cox School of Business. Recently, the USHCC awarded Muñoz its 2015 LGBT Business Award at its national convention in Houston. USHCC President Javier Palomarez said: "We strive to honor inspirational individuals like Jon Muñoz who are connectors and consensus-builders bridging the LGBT, Hispanic and all American business communities under the banner of progress and economic prosperity."
Diversity and inclusion are core business priorities for Hyundai, which has longstanding relationships with leading Hispanic community organizations across the U.S. Hyundai is a member of the Congressional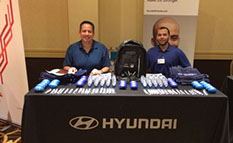 Hispanic Caucus Institute advisory board, and recently announced a 5-year partnership called The Virtual Leadership Institute. The goal is to provide leadership and public policy training to 1 million Latino youth. With TELACU, it provides internships for college students, and the company underwrites a program with the Museum of Latin American Art to provide access to local area students. With NCLR, Hyundai provides funding for several initiatives and its annual conference, all aimed at building stronger local communities. There is a nationwide STEM program that aims to support K-6 education in over 100 US schools. The Amigos Unidos Employee Resource Group (AU) is one of eight in the company. AU promotes employee enrichment, community outreach, and brand awareness. AU projects include the 2015 Dia de Los Muertos in Whittier, CA; Los Angeles area school career days; and Hispanic Heritage month events.
In 2015, Intel set an ambitious goal to be the first high technology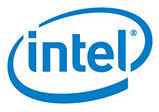 company to reach full representation of women and underrepresented minorities in the U.S. workforce by 2020. They committed $300M to support this goal and accelerate diversity and inclusion-not just at Intel, but across the technology industry at large. After just one year, their results are impressive. They exceeded their annual hiring goals and lifted their retention of diverse employees to be at parity with the rest of the company. The scope of their efforts spanned their entire value chain and they invested millions of dollars throughout the year in education pipeline programs, university partnerships, investment in diverse entrepreneurs, online anti-harassment initiatives and spending with diverse suppliers.
At Lockheed Martin, the diverse employee talents and perspectives power innovation and business success. The company strives to create a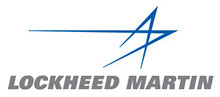 work environment where every employee is valued and contributes to his or her fullest potential. Through its Hispanic Organization for Leadership and Awareness (HOLA) employee community, the company is ensuring its Hispanic workforce is well positioned to support business objectives and strategic goals. In 2015, they celebrated the 15th Annual Hispanic Leadership Forum that brought together more than 200 attendees for a two-day event focused on professional development and strategic engagement. One of the premier initiatives Lockheed Martin supports is Viva Technology, a national kindergarten through 12th grade education program designed to engage students, teachers and parents with STEM challenges. Lockheed Martin also has a long history of partnering with Hispanic-serving colleges and institutions including Florida International University, San Jose State University, University of Puerto Rico, University of Texas at Arlington, University of Texas at El Paso, and Cal Poly, San Luis Obispo.
McDonald's Career Development Series (CDS) provides participants with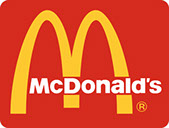 the awareness and tools to leverage their cultural traits, skill sets and personal styles, as they pursue their career aspirations and contribute to business results. The CDS includes Women's Career Development (WCD), Black Career Development, Hispanic Career Development, Asia Pacific Middle East Career Development, and PRIDE Career Development for LGBT employees. In 2014, driven by the increasing number of Latinas in restaurant management positions, McDonald's identified the need for a specialized women's career development workshop that would address the needs of these emerging Latina leaders. The WCD for Latinas workshop challenges women to take ownership of their continued growth and development. To date, WCD for Latinas has been hosted in 7 U.S. cities. "The women chosen to participate in WCD for Latinas are extremely talented and have achieved success in their current roles. The introspective nature of the workshop is eye-opening and inspires them to seek opportunities to contribute at a higher level within the organization," said Bianca Olivas, U.S. V.P. and General Manager, McOpCo East Zone.
MillerCoors supports the national Coors Light Líderes program, through which the company strives to not only provide guidance to empower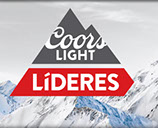 young Latino leaders, but to also give back to the communities where they do business. Ten years ago, the Coors Light Líderes program was launched to highlight and recognize up-and-coming Latino leaders and showcase the work they are doing across the country. The program values the contributions of Latinos by facilitating the sharing of leadership skills, insights and tips through grants, networking events, online resources and community partnerships. Every year, a network of 600+ nonprofit partners is invited to nominate Latino leaders, twelve of the nominees are chosen as finalists and compete for the title of Coors Light Líder of the Year. The winner is chosen through an online public voting competition and receives a $25,000 grant to develop a leadership program in partnership with the nonprofit organization that nominated the individual. To nominate an inspiring Latino leader, visit www.CoorsLightLideres.com.
At PwC, Chief Diversity Officer Maria Castañón Moats is a first-generation Mexican American who serves as a member of the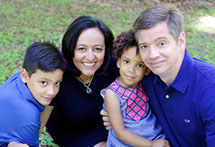 company's U.S. Leadership Team advancing its ongoing commitment to fostering an inclusive workplace. That commitment starts at the top with a requirement that all partners who want to be considered for a leadership role demonstrate how they have supported our firm's diversity inclusion efforts and nurtured diverse professionals' careers. Moats says she has had several mentors who have encouraged her to "dream bigger than I had for myself," and has also found the flexibility she needs to pursue her career while raising two young children and has been a key driver behind family-friendly policies such as the expansion of PwC's parental leave to offer both new mothers and fathers up to six weeks of fully paid leave. Additionally, Latino Inclusion Network chapters in offices across the firm offer Latino partners and staff a support network they can tap into for real-world learning and advice.
Thomson Reuters believes strength is derived from the talents, ideas and experiences of our people. The Latino Employee Network (LEN) at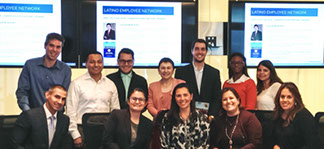 Thomson Reuters has chapters across the U.S. and is celebrating its 10th year anniversary in 2016.  LEN is dedicated to increasing the representation, development and retention of Latinos within Thomson Reuters and is also committed to making a positive impact to our community while helping execute company goals.  LEN has supported the development of staff via internal leadership programs and by partnering with external professional organizations like ALPFA and NSHMBA.  Thomson Reuters is also the founding member in NYC metro area of the Latino Networks Coalition, where select Latino business resource groups (BRG) come together to share best practices and connecting to make a positive impact in the community via outreach.  LEN has also been actively engaged to inspire and motivate Latino youth by supporting the following non profits:  Junior Achievement, Cristo Rey Corporate Work-Study Program, SCIP Leaders, and HISPA.
United believes that the rich diversity of ideas, experiences and cultures that make up its workforce of more than 84,000 employees allows the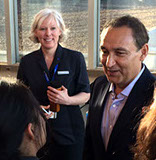 airline to deliver great service and products to its customers around the globe. Latinos occupy numerous management positions throughout the airline, starting at the top with Oscar Muñoz, who became President and CEO in 2015. United's multicultural BRG is Unite. Employees routinely host diversity events to link awareness with personal and professional development, knowledge and understanding. United's bilingual/bicultural Latin Sales team supports many Hispanic business, professional and cultural organizations and events, and the company's Latinization initiative offers numerous Spanish-language services to ensure Spanish-speaking passengers have a safe, comfortable travel experience.This includes bilingual flight attendants on most Latin American flights, Spanish-subtitled onboard safety videos, Spanish-language signage at many U.S. airports, and Spanish-speaking interpreters at hubs.
In 2015, Wells Fargo announced its support of the National Association of Hispanic Real Estate Professionals' (NAHREP) Hispanic Wealth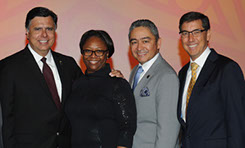 Project, which seeks to triple Hispanic household wealth over the next decade with a 50% growth in U.S. Hispanic homeownership, a 50% increase in success rate of first -year Hispanic-owned small businesses, and 25% more Hispanic households owning non-cash financial assets.  Supporting the Hispanic Wealth Project is part of the larger work of Wells Fargo to drive lending for minorities across the credit spectrum, first-time homebuyers and low- to moderate-income customers. The nation's top mortgage lender plans to achieve these goals by increasing diversity of Wells Fargo team members, including its Home Mortgage Consultants; increasing the company's presence in diverse communities; providing products, processes and programs that support diverse homeownership; and working with referral sources like real estate agents and nonprofit credit counseling agencies.