The reverberations of Academy Award-winning director Alfonso Cuaron's visually stunning and culturally rich film Roma, and its unintended commentary on Mexican indigenous domestic workers, are being felt worldwide. At the center of all the attention is Yalitza Aparicio, who before being cast as the lead was simply looking forward to landing her first job as a pre-school teacher.
Unlike Gravity, Cuaron's last Oscar-nominated film, where his stars were Hollywood royalty (Sandra Bullock and George Clooney) this time around ​he defied the Hollywood convention of what ​it takes to ​make a hit movie. Not only was Roma shot digitally in black and white, it was done in Spanish and the ind​i​g​enous dialect ​of ​Mixteco. It has no music score, the actors are relative unknowns, and its star had never acted before. But moviegoers in the U.S. and around the world raved, and critics have called it a masterpiece.
When Cuaron's production company rolled into Aparicio's home town of Tlaxiaco, Oaxaca, it was on the last leg of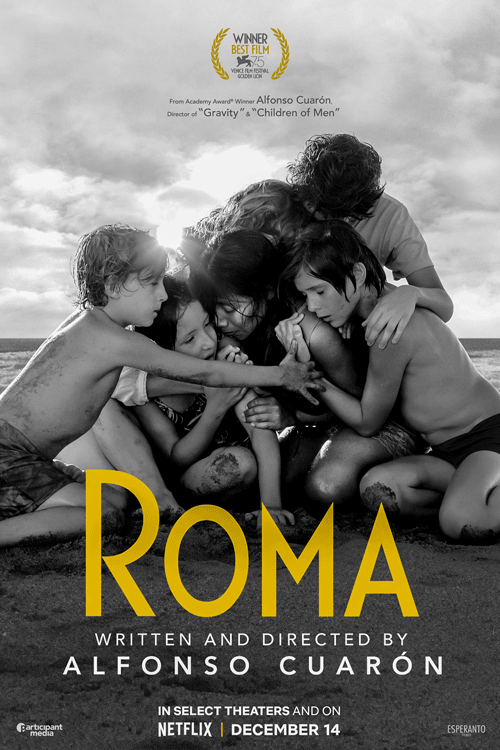 casting. Cuaron had already looked at over 3,000 women for the role. The unlikely star had accompanied her sister Edith, who was the one who originally wanted to audition. When Edith got cold feet, Yalitza was cajoled into trying out. She had no idea what an audition was or who she was auditioning for. She was not familiar with Cuaron or his work because she had long decided that the films she saw did not represent people that looked like her, and she had lost interest in seeing them.
Cuaron recounts that he was losing hope of ever finding the right person, but as soon as Yalitza walked in and they began to talk, he knew he had finally found his Cleo, the name of the character based on his real life childhood nanny Liboria (Libo) Rodriguez. Cuaron knew exactly what qualities the actress who would play Cleo needed to have, and he had finally found her.
Yalitza was called back for several more meetings with Cuaron, who then told her he wanted her to play the role. But Yalitza had doubts. She had just graduated college and needed to get busy looking for a real job. She ultimately said yes, saying to Cuaron, "Okay, I have nothing better to do." It was a decision that would change her life forever.
Barely two years after the movie was shot, Roma had its world premiere at the 75th Venice Film Festival, where it was met with a seven-minute standing ovation and awarded the Grand Jury Prize. Yalitza, who has described herself as being very shy and quiet, had to now do interviews before cameras from all over the world. The audience was enamored with her performance and wanted to know all about her.
Since then, she has traveled across continents where she has been showered with accolades, worn many designer gowns and graced the covers of magazines like the Mexican edition of Vogue, Vanity Fair and others. She has granted countless TV interviews around the world and met with some of the world's most famous persons, including the British royal family.
While Roma has been awarded the Best Foreign Film and Best Director at the Golden Globes, the Critics Choice Awards, and BAFTA, Aparicio has also been nominated individually for twenty-three awards for her role as Cleo. She won five of them, among them the "New Hollywood"Award at the Hollywood Film Awards and the Santa Barbara International Film Festival's Virtuoso Award. Most notably, she is now nominated for an Oscar.
On January 22, Aparicio received an Oscar nomination for Best Actress making history by becoming the first indigenous woman to ever be nominated in that category and only the second Mexican woman, joining Salma Hayek who was nominated for Best Actress for Frida. Marina de Tavira, who plays the mother in the film, also received a Best Supporting Actress nomination. Roma went on to receive ten nominations in total, winning Best Foreign Film and Best Cinematography, with Cuaron winning Best Director as well. But many thought Yalitza should have won Best Actress.Cuaron's intention may not have been to make a film championing the plight of the indigenous women domestic workers of Mexico, and may never have imagined the conversations Roma would ignite, both cinematically and socially. But Yalitza, who was never looking to be in the limelight, has become the face of the indigenas of Mexico, the native women often described as "shadow citizens." Yalitza used her new-found fame to counter the ​racist and classist remarks that soon surfaced on social media, where she has borne the brunt of jokes, had racist memes created of her, and been criticized for being an untrained actress undeserving of all the fuss.
​Through it all, she has responded with a grace and fortitude that belie her young age of 25, always responding with eloquence and thoughtfulness. She chooses to focus on the good that is happening around her​,​ but she is not shy in ​addressing the attacks. "I ​understand that I am not the face of Mexico, but I am inspired to be an example so [the indigenas] can see they too can reach their dreams," she told Javier Pozaen on his YouTube channel En Formula. "​The greatest thing about being indigena is that we are doubly strong and we never give up."
Cuaron has also embraced the attention his film is bringing to the indigenous community. At a recent screening at the Cineteca Nacional in Mexico City,​ a domestic workers​ ​rights advocate named Marcelina Bautista was invited ​to speak. She addressed the crowd and ​declared, "All domestic workers in Mexico are Libo [portrayed as Cleo in the movie]​. ​​We identify with her. Mexico owes a lot to its women, and we must end the violence and abuse of power over women."
Mexico's​ newly elected president, Andrés Manuel López Obrador, ​has also been addressing the disparity of the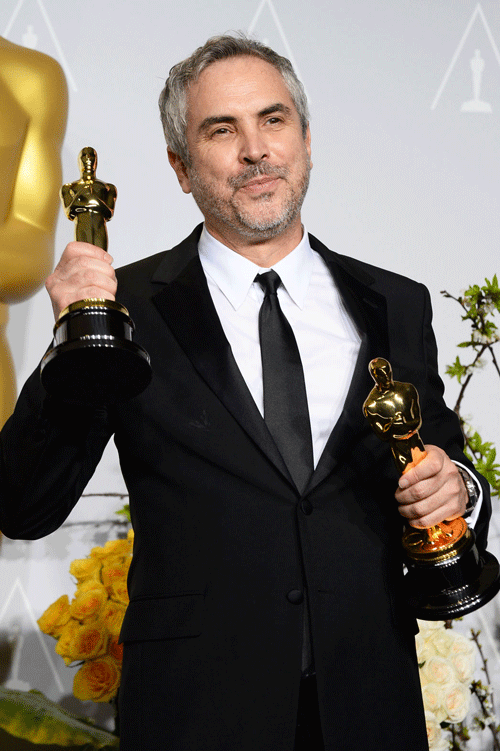 indigenous community. ​ ​​He has vowed to alleviate the oppression and poverty among this hard-working sector of Mexican society. ​Also, last year Mexico's Supreme Court ruled that the over 2 million domestic workers must have access to the country's social security system.
In Los Angeles, ahead of the Oscars, the National Hispanic Media Coalition hosted its Impact Awards and invited the National Domestic Workers Alliance to attend their Gala. The Alliance was invited to bring attention to domestic workers and help celebrate Yalitza, who was one of their honorees. The intent was to help elevate the power of films like Roma that transform our society and culture.
Activist and director of the National Domestic Workers' Alliance, Ai-jen Poo, recently wrote in Brodly.com​​: "Despite being set in another country, at another time, Cleo's world is our world. The care we need in our families and our societies hasn't changed, and the role played by Cleo is provided every day by millions of women across the country and around the world."
Academia has also chimed in​. The acting director of The Katz Center for Mexican Studies at the University of Chicago,​ Mauricio Tenorio, who also grew up in Mexico at the same time as Cuaron, told the Hollywood Reporter that political "realities" addressed in the movie aside, the movie "has become an excuse for everybody to finally talk about how much we loved our nannies, which is a thing we just didn't do".
Mexico's film and television industry has long depicted its indigenous community with a measure of disdain or simply tried to erase it from the media, often referring to them as nacos (people with bad taste, poorly educated, tacky). Their skin color is an ever-present issue. In a study by Mexico's National Statistics and Geography Institute, researchers found: "The darker the skin tone, the less upward mobility a Mexican can expect to have." The conclusion was that in Mexico, economic opportunity increases the whiter the skin is.
When asked by Pozaen if Mexico continues to be racist, Yalitza simply replied, "Yes. These are things that have to change," adding "I hope that little by little the change will come for the benefit of our country."
The unprecedented success of Roma inadvertently shined a large spotlight on the ind​i​genous people of Mexico and with that has started a worldwide conversation on the subject. In retrospect, Yalitza is glad she said yes to the role, understanding that she has been granted the opportunity to give voice to those who are often made to feel invisible in Mexican society.
Even if the glow of celebrity should begin to wane, and whether she continues in her new career in Hollywood or opts to return to her first love of teaching, it is certain that whatever path Yalitza Aparicio chooses, her future will be bright.
By Bel Hernandez Castillo