Mary Ann Gomez Orta grew up in Bacon Island, which is located in the Sacramento-San Joaquin River Delta in San Joaquin County, northern California, about 30 minutes from Stockton and 90 minutes east of San Francisco. But before your imagination wonders and a smile comes across your face, you need to know that on Bacon Island, there are no white sandy beaches, no tropical drinks, and no sea shells nor palm trees swaying in the wind.
To say Bacon Island is a different kind of Island, would be an understatement. This "island" is a 5,400-acre piece of land bounded on the west by Old River, on the north by Connection Slough, on the east by Middle River, and Woodward Island Canal on the south. Its population is made up mostly of farm workers who picked asparagus, corn, onions, and tomatoes. It is where Leonides Gomez, from Michoacán, Mexico and Margaret, from Brownsville, Texas, decided to raised their five beautiful children and provide for them.
Bacon Island is a place that values hard work, from sunrise to sunset. It values sacrifice and discipline and takes no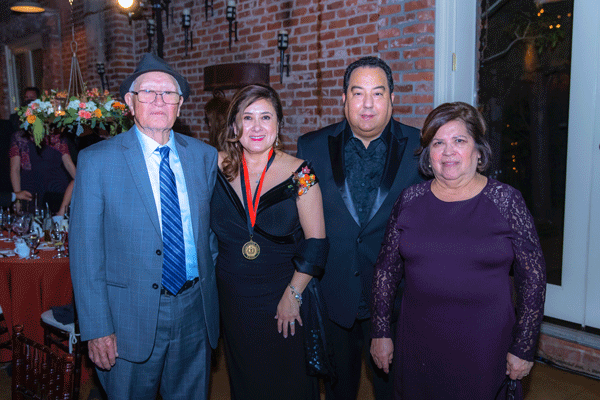 excuses. It's the kind of place where one develops a high pain threshold. There are no sick days or long extended vacations. There are no convenience stores, movie theatres, nor restaurants. It takes almost 45 minutes to reach a main road. High school was an hour each way on the big yellow school bus.
As the eldest of five (four girls and one boy), Mary Ann knows well that there are a lot of firsts that come with that title. And a lot more responsibility than one can imagine or would like. Although as an only child I cannot understand that dynamic, I certainly see it in action when we visit Stockton.
While her parents were working in the fields, Mary Ann cared for her younger siblings: for some as a big sister and for one as a "second mom," given the 15 year age difference between them.
While Mary Ann's mission in life is to help others become their best, she's very passionate about being an advocate for families who are traditionally left out of the process. Her kind of advocacy is special because she takes the necessary steps to keep them informed, with respect and more importantly, in the manner they prefer to learn about the issues.
She entered the world of advocacy when she took on her youngest sister's elementary school board and won, improving the lives of not only her sister, but many other children. For Mary Ann, there's a sense of pride in being an advocate, helping others who cannot help themselves. It's the Bacon Island values that I treasure so much.
Like a lot of Latino families, Mary Ann's parents placed a tremendous value on a college education even though neither of them finished elementary school. All five Gomez kids are college graduates, a truly remarkable feat given where they came from. Two graduated from U.C. Berkeley and one holds a Master's degree from Columbia University. Mary Ann is a graduate of the prestigious University of the Pacific, where she was recently recognized with the University's 2019 Distinguished Alumni Award in Public Service. She also holds an MBA from St. Mary's College. You can rest assured that the new generation of Gomez kids, and so far there are four nephews and one niece, will achieve more than their parents and grandparents.
Armed with a communications degree from the University of the Pacific, Mary Ann moved north to Sacramento for new opportunities. Lucky breaks came her way and she worked at well-known public relations firms such as Fleishman-Hillard and Deen + Black. She perfected her marketing and sales experience at Coors Brewing Company and McDonald's Corporation.
In 2002, she headed south to San Diego. She worked for a regional newspaper, the Latino Times, started her own consulting business, and represented PhRMA, the pharmaceutical industry's trade group. Mary Ann was able to give back to numerous organizations in California, including the American Heart Association where she was Chair of Media Awards for the California Affiliate, as President of the Chicano Latino Youth Leadership Project, board member of Citizens Against Lawsuit Abuse, the California Capital Airshow, and Astronaut Jose M. Hernandez's Reaching for the Stars Foundation.
In the summer of 2009, Mary Ann decided to pack up and leave northern California, her beloved family and all her West Coast friends for Washington, D.C. not knowing what life had in store for her. She decided that is was time to explore new opportunities and embraced the move with open arms. In D.C., she met her first "black" Hispanic and Cuban Americans, as well as Latinos from other parts of the world.
She realized right away that Mexican food in D.C. was very different than the one back home. The move to D.C. would be challenging at first, and definitely life-changing in many ways. Her first job was as Executive Director of the National Association of Hispanic Publications (NAHP). Her time at NAHP was rewarding for both her and the organization given her expertise in communications and public relations, and her passion for entrepreneurship.
After two years at NAHP, she was hired as the Executive Director – now President & CEO – of the Congressional Hispanic Leadership Institute (CHLI) where she continues to lead, excel and do what is most important to her: provide opportunities for young, talented Latino students. CHLI's internship programs have been described as life changing, something Mary Ann knows a lot about.
In 2016, Mary Ann relocated to Miami, Florida and opened CHLI's Florida office. Another major milestone for the organization which will allow it to expand its programs and Florida based funders.
This January, Mary Ann began her two year term as Chair of the Hispanic Association on Corporate Responsibility (HACR), one of the most influential Hispanic organizations in the U.S., which celebrates its 33rd year in 2019. Prior to being elected Chair by her HACR Board members, Mary Ann served as Vice Chair for the last two years.
As Mary Ann continues to exceed expectations and take CHLI to new heights, it is clear that the move across the country was the right one. And it's also clear that she's never forgotten where she came from: the working fields of Northern California, a place called Bacon Island, Camp 3
Carlos F. Orta is the proud husband of Mary Ann Gomez Orta.
With the youngest population and highest workforce participation in America, the financial health of the Hispanic community is foundational to the overall health of our nation. Homeownership can play an important role in creating wealth and stability for families all across the country.
But homeownership is about more than building wealth in Hispanic communities and across the nation.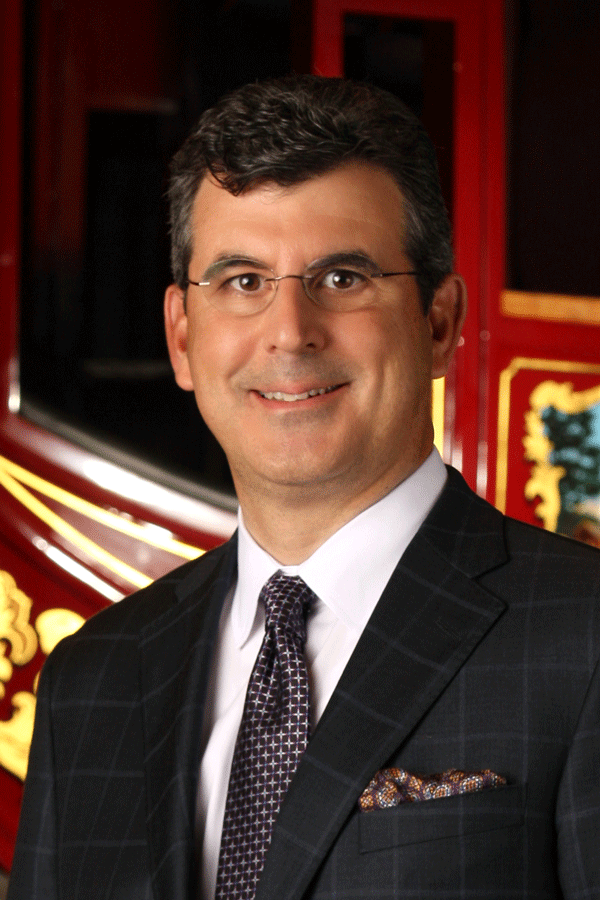 Homeownership is about helping people find the place they will call home, put down roots, and pursue their own unique American dream.
Stakeholders across the housing sector – from policymakers, consumer advocates, and community organizations to lenders and partners like NAHREP – must work together to advance Hispanic homeownership, capitalizing on opportunities and addressing challenges. Importantly, this includes creating access to credit, but also addressing inventory constraints, affordability concerns, and focusing on financial education to ensure that homeownership is both achievable and sustainable.
Hispanics are among the fastest-growing demographic groups in the nation, with six million new Hispanic households expected by 2024. Hispanic household wealth is also growing, and research shows that Hispanic millennials are particularly eager to achieve the dream of homeownership. These are encouraging trends. Partnership and education will play a critical role in building on this momentum and addressing the challenges that impact Hispanic consumers.
Across the market, inventory and affordability continue to discourage too many first-time homebuyers, according to Fannie Mae's recent Purchase Sentiment Index. Prolonged natural disasters in heavily Hispanic states like California, Texas, and Florida have also weighed on Hispanic homeownership growth in recent years. Housing policy questions also create uncertainty among consumers who might otherwise be ready to buy. Working together to help consumers understand what it means to be a homeowner – from the house hunt to closing day and beyond – will strengthen the housing landscape and help more families prepare for long, successful lives as homeowners.
Our work with NAHREP on the Hispanic Wealth Project is an example of the good things that can happen when we come together. NAHREP created the Hispanic Wealth Project to grow wealth and homeownership among Hispanic households. In 2015, Wells Fargo made a 10-year, $125 billion lending commitment in support of those goals. The commitment also included $10 million to support homebuyer education and counseling and a pledge to increase the diversity of our sales team.
We set these ambitious goals to challenge ourselves to do all we can to help increase Hispanic homeownership. And while the journey is far from over, the results we've seen to date are encouraging. Hispanic representation on our sales team is three times the industry average, according to NAHREP, and we've exceeded our homebuyer education goals for three consecutive years. We're working together to create informed homeowners who are prepared for the responsibilities and opportunities that come with owning a home, know what questions to ask throughout the process, and recognize the products and programs that will best help them achieve their goals.
Our partnership with NAHREP is all about helping more Hispanic families become sustainable homeowners, and to date, that partnership is working: we've worked together to help more than 125,000 Hispanic families become homeowners during the first three years of the commitment. Every one of those families has a story to tell. Their stories aren't about getting a mortgage. Their stories are about community, family, and the place they now call home.
We have more work to do, and we believe in the significant impact we can make when we work together. Helping deliver the dream of homeownership is work worth doing.
Michael DeVito is Executive Vice President, Head of Home Lending, Wells Fargo & Company