Marisa Moret is on a mission. As one of the highest-ranking Latinas at Airbnb, she's spreading the word that the global travel giant is good for Latinos and the Latino community.
"Our community has always 'homeshared' and invited people into our homes. What I like about Airbnb is that it's very much a people-to-people network. It's a much more intimate experience when you travel and stay in someone's home," Moret tells LATINO Magazine. "Think about your travel and the most unique experiences are the personal interactions with others and getting to know the community in which they live."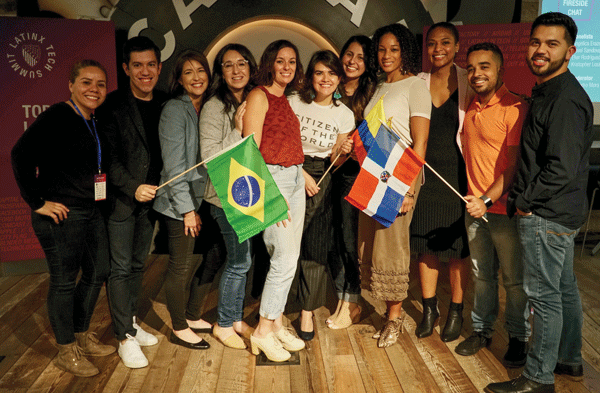 Recently promoted to chief of staff for Chris Lehane, the company's Global Head of Policy and Communications, Moret was previously Director of Strategic Initiatives on the public policy and communications team and also served as a Senior Policy Manager overseeing government affairs for Airbnb's western U.S. region. Before arriving at the company several years ago, she held leadership positions with community organizations in California, and was also chief of staff to San Francisco City Attorney Dennis Herrera.
A self-described people person, the Georgetown University and UCLA law school graduate says she was attracted to Airbnb's sense of community and camaraderie among its employees. "I think it's a real interesting time for society, with tech such a presence in our lives. We're on our phones or computers all the time but what I liked about Airbnb is that it's a very welcoming place. There's no substitute for that personal connection. We're not just colleagues, we have a sense of community," she says, adding, "The Airbnb mission is very inclusive -- "belong anywhere" -- and I felt I could have an impact on that and be a voice in the room."
In just a few years, Airbnb has gone from a small startup to a global company that continues to grow by leaps and bounds. About 7.4% of its workforce is Latino, which Moret says is not enough and the company is committed to increasing the numbers. Five years ago, the company started a Latino employee resource group called Juntos and Moret is a senior advisor, helping with not just recruiting Latinos to join Airbnb but also to retain and advance them. "Marisa mentors many at Airbnb and as a manager, she's someone that's always advocating for you even when you're not in the room and able to advocate for yourself," said Jasmine Mora, an active Juntos member and someone that previously reported directly to Moret.
She describes Juntos as a support group within the company: "We need and want diversity. There are many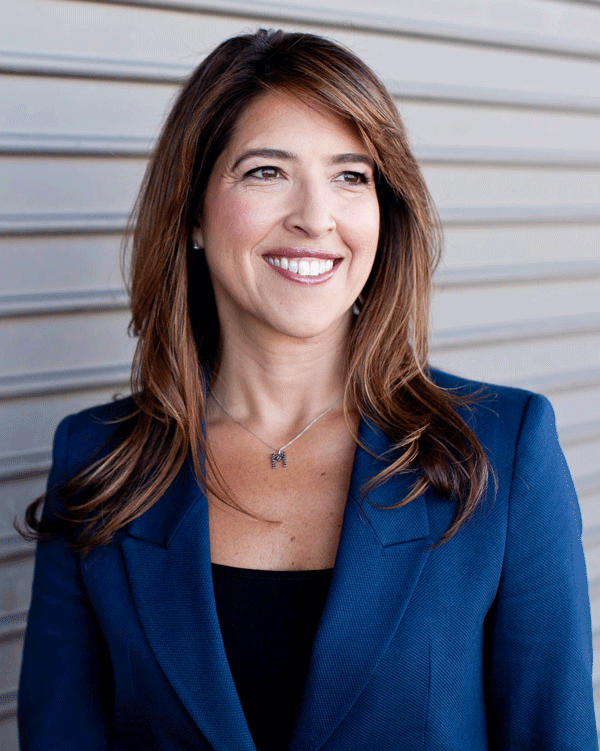 opportunities at Airbnb, and you don't have to be a tech person to work for Airbnb. I'm the least techy person and here I am working for a tech company. One of the company's employee perks includes $500 a quarter, or $2,000 a year, to use for travel. "We are really encouraged to travel and I love it," adds Moret, stressing that the company's welcoming attitude toward diversity goes beyond hiring Latinos and other minorities. Airbnb's Policy and Communications team recently started a global diversity council that includes four Hispanic employees among its members. The purpose of the council is to help the team's senior leadership - and the company - strengthen its diversity efforts.
About three years ago, Airbnb introduced a program called Experiences, which allows participants to explore short excursions with local experts. They include a horseback ride with a farmer in Iceland, surfing lessons in California, ghost story tours in Washington, D.C., a tour of Hasidic neighborhoods in New York, a class on making dumplings in Boston, and a paella cooking class in Barcelona, to name a few.
The company is also very vocal about where it stands politically, and generated buzz with an ad produced shortly after President Trump colorfully declared several places to be undesirable. Airbnb's television commercial says "we've heard there's been some expletive-filled interest in these beautiful destinations…let's open doors, not build walls," and features El Salvador, Haiti, and Africa. Other ads criticize the president's travel ban, and the company issued a letter blasting family separation at the U.S.-Mexico border.
Airbnb also wants to be considered the go-to place not just for travelers and local residents serving as hosts, but also for those in time of need. Through their Open Homes program, Airbnb works with disaster response teams on the ground to provide temporary housing. "In the event of a natural disaster, we provide free temporary housing to those in need. It's a free program available to evacuees and relief workers," says Moret.
The program has been used during recent hurricanes in Texas and Florida, the California wildfires, and also during the shootings at an outdoor concert in Las Vegas and the Pulse nightclub in Orlando, when survivors and family members needed a place to stay. "Airbnb is a company with a moral compass," says Moret.
By Patricia Guadalupe