The annual Grammy and Latin Grammy Awards are a telling barometer of public taste even if they often fall short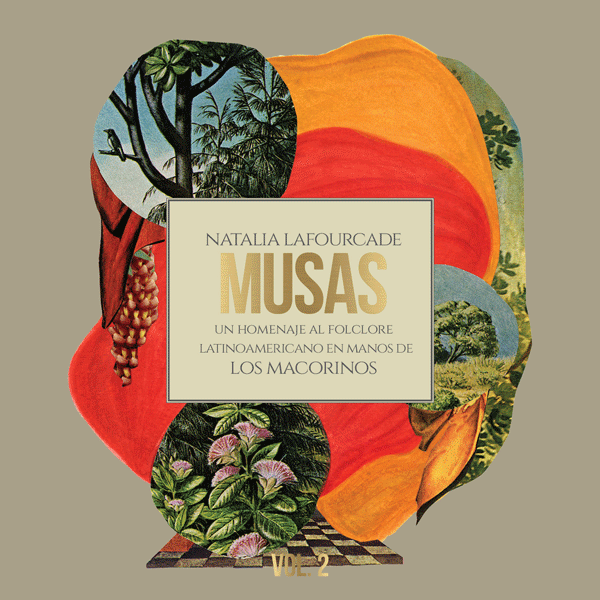 of their stated goal of recognizing the highest level of artistic excellence. Evaluating music is, after all, subjective, and it's easy for those casting votes to fall back on tried-and-true, big name artists. There are, however, exceptions to the rule that name recognition rules.
The triumph of Mexican singer and composer Natalia Lafourcade in the latest round of Grammy voting is an example of how talent and popularity can go together. Since 2003, she has racked up 23 Latin Grammy nominations and scored 10 awards – not bad for a 35-year old whose specialty is acoustic folkloric pop. She has also enjoyed a high profile in the regular Grammys, claiming five nominations and one award. Her current recording, Musas – Un Homenaje al Folclore Latinoamericano en manos de Los Macorinos,Vol. 2 (Sony Music Mexico) was crowned Latin Grammy "Best Folk Album" of the year. Deservedly so, because she champions a genre that all too often overshadowed by more overtly pop-oriented styles.
Following in the footsteps of the long-established folklorist Lila Downs, Lafourcade's sweet voice and heartfelt style is captivating on original compositions and works by such revered nueva cancion and bolero interpreters as Atahualpa Yupanqui, Manuel Ponce and María Grever. She is accompanied by Los Macorinos, a small ensemble of guitar-strumming singers who perfectly complement Lafourcade's delicate vocals. This warm and exquisitely-performed set is enchanting to the max.
Panama's music gift to the world that keeps on giving, sonero and composer Rubén Blades has won nine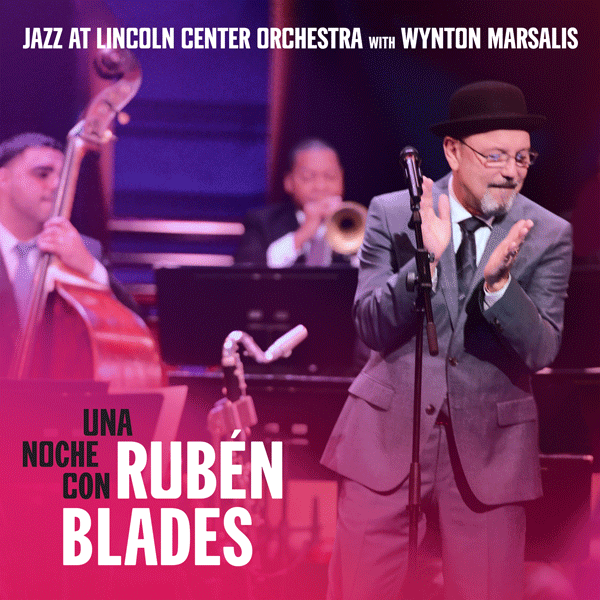 Grammys to date but will have to wait a year to learn whether his current release, Una Noche con Rubén Blades (Blue Engine Records) will be tagged for an award. It's highly likely, because the 11-track session, featuring trumpeter Wynton Marsalis, the Jazz at Lincoln Center Orchestra, and Blades' rhythm section, is sensational – a rhythmically scorching survey of some of the singer's biggest hits. Standout tracks are such salsa standards as "Ban Ban Quere," a four decade-old hit for the late Ray Barretto, and a number of Blades masterworks, including "Sin tu Cariño," "El Cantante" and "Pedro Navaja." If anyone doubts the singer's amazing vocal stills, check out the performances of swing standards. On fare like "Begin the Beguine," "Too Close for Comfort" and "I Can't Give You Anything But Love," Blades is transformed into a Sinatra-style crooner, with all of the phrasing finesse and vocal timbre associated with the late legend. This exceptional recording is another stunning artistic conquest for the tireless Blades.
Percussionist and arranger Bobby Sanabria, a four-time Grammy nominee, came up with one of the most novel concepts of the year with West Side Story Reimagined (Jazzheads) – a robust celebration of the storied Broadway musical that debuted 62-years ago. The performance also serves as an homage to composer Leonard Bernstein on the centennial of his birth. The two-disc set reinvigorates such compelling Bernstein works as "Maria" and "Jet Song." The muscular orchestrations, with an extra heavy dose of fiery tropical percussion, steal the show. With its focus on the trials of marginalized immigrants in a major U.S. city, West Side Story is particularly relevant today. The inventive Sanabria makes the most out of this blending of memorable music and the play's message-rich theme.
An example of uncommon talent who to date has only viewed the Grammys from a distance, Cuba-born, Florida-based flautist Magela Herrera proves on her debut album, Explicaciones (Brontosaurus Records), that her time in the Grammy spotlight can't be too far off. Loaded with classical, pop, jazz and Latin influences, the young instrumentalist and composer will quickly charm even the most jaded listener. Working with an ensemble of Miami-based musicians, the session is a bold blend of rhythmic intensity and concert hall virtuosity. And, she sings, boasting a sexy voice and fluid, emotive style on a touching remake of "Bésame Mucho." A standout take that displays the ensemble's many talents is "Danzón Para Papá" – a frisky update on the stately Cuban rhythm. There's much to relish in what Herrera and her crew deliver on this 8-track set.
Mark Holston