For seventeen days this August, I disappeared from my Starbucks and social media habits to binge-watch more live broadcasts and livestreams than ever before: Brilliant wins, crushing defeats, and the dreams of 10,500 athletes, representing 206 countries, across 35 sports, from August 3 to August 21.
Like many of my peers, I was captivated by the 2016 Rio de Janeiro Olympic Games, glued to screens through the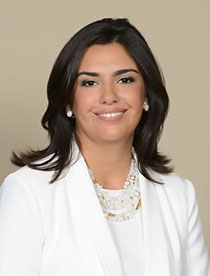 intense competition and the personal sagas of courageous women and men fighting for the gold. I was also curious to see the outcomes of the creativity, innovation, and collaboration put forth to make these the most accessible Olympic Games in history.
From my hometown of Washington, DC, I was fascinated and struck by the power of the Olympics to unite Americans and create a sense of community – no small feat during this election year. I was heartened to see neighbors, coworkers, and perfect strangers come together to cheer for our national team. I am sure many of the readers of this column shared tears of joy to see Jersey girl Laurie Hernandez make her Olympic debut as the first U.S. born Latina Olympic gymnast since 1984.
Across the Comcast NBCUniversal Telemundo family, viewership for the 2016 Rio Games reached exciting new heights with expanded Spanish language coverage. With more than 6000 hours of live, on demand and online streaming content across 306 events, Rio was NBC's most ambitious delivery of content in Olympic Games history. With the X1 platform, Comcast offered the first comprehensive and fully integrated NBC Olympics dashboard, with voice-controlled navigation and the ability to re-watch every episode of the full NBC Primetime show and Telemundo late night show, or search for events by sport, athlete or national team.
In my household, this meant hours of behind the scenes footage highlighted in the Road to Rio, as well as intense backgrounding on our Olympic favorites. And like many other Xfinity X1 customers, we were able to navigate the entire Olympic Games by voice in Spanish, including watching the Opening and Closing Ceremonies in Spanish, live, and for the first time.
Comcast NBCUniversal Telemundo's innovation story goes beyond expanding the Olympics in English and Spanish language. NBC offered more accessible coverage than ever, with a record number of hours of closed captioned and video described programming, and offered video description with every primetime show throughout the Games. Customers with a visual disability could also independently navigate the Olympics experience via Comcast's industry-leading talking guide, which speaks channel names and numbers, guides users through the X1 experience, and announces on-screen program details such as Common Sense Media ratings.
And while with these efforts Comcast NBCUniversal Telemundo was able to bring millions of civilians together to cheer for Team USA – there's more. In August we were proud to launch an innovative partnership with the Army & Air Force Exchange Service. For the first time, US Service members worldwide had free access to NBCUniversal's Olympic coverage from their desktop and personal devices by visiting NBCOlympics.com or the NBC Sports app and choosing the Exchange as their service provider.
When Comcast NBCUniversal offered the service, a collaborative team including the Defense Media Activity, Defense Information Systems Agency, the Exchange and DHI Telecom (an Exchange Internet, mobile and IPTV provider) swung into action to develop the technical solution required.
For over a hundred years, the Modern Olympics have united the world. Now technology has made participating in the Olympics more accessible and available than ever before – from any device at any time. There were so many incredible moments during this Olympics – and I watched so many of them live! I am more inspired by the people I work with at Comcast NBCUniversal Telemundo who worked hard to deliver solutions to include more Americans in the spirit of sportsmanship.
Go Team USA!
Jackie Puente is the Executive Director, External Affairs for Comcast Corporation.