It's been 400 years since the death of Miguel de Cervantes Saavedra, the creator of Don Quixote de La Mancha, the first modern novel. This universally recognized literary masterpiece is studied in schools and universities as a tale of the constant search for happiness and self-realization.
Much is known about the man from La Mancha, but little about the author. As a tribute to the illustrious writer,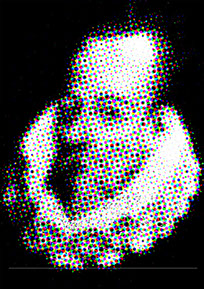 GALA Hispanic Theatre commissioned Spanish playwright Jordi Casanovas to write Cervantes – The Last Quixote, a new play that examines the genius behind the character and their interrelationship.
Casanovas imagines Cervantes' life in this play full of mystery and intrigue. A drunk has found the writer dead in the street and vows that the murderer is the renowned poet Lope de Vega. With a language that is poetic and contemporary, Casanovas uses this shocking moment to explore the most tempestuous periods in Cervantes' life and the unbridled creativity of his final years. Although the tale sprouts from Casanovas' imagination, it could also be true and cannot be told without including those who surrounded the greater writer, including Lope de Vega.
Directed by the 2016 Helen Hayes Award-winning José Luis Arellano from Madrid, the production has a creative team and cast from Spain, Mexico, Cuba and the United States. Among them are scenic designer Silvia de Marta and lighting designer Christopher Annas-Lee, both recipients of a 2016 Helen Hayes Award for their work in Yerma last season at GALA, and company member Luz Nicolás, a 2016 Helen Hayes Award nominee for Outstanding Supporting Actress in a Play. The production also features Spanish actors Oscar de la Fuente as Cervantes; Eugenio Villota as Lope de Vega; and Samy Kahlil, who currently appears in the television series "El Príncipe" on Univision in the United States.
As with all the productions he directs, Arellano addresses contemporary issues through a character from the past. He wants audiences who will see Cervantes – The Last Quixote to reflect about their lives today and to turn to Don Quixote again, or for the first time, as they search for inspiration, truth and humanity.
Cervantes – The Last Quixote will premiere at GALA Hispanic Theatre in Washington, D.C. on September 8, 2016 and will be presented Thursdays through Saturdays at 8 pm, and Sundays at 2 pm, through October 2, 2016. For more information and tickets, call 202-234-7174 or visit www.galatheatre.org.
Dubraska Vale Lazardy