This is a good time for military veterans looking for a job. The Labor Department reports that unemployment for veterans is lower than the general population (4% for veterans, compared to 5% overall), the lowest it has been in ten years. That's especially welcome for
Latino – and Latina -- veterans, who together make up about 7
percent of all veterans in the U.S., a number the Department of
Veterans Affairs says is rapidly increasing. Currently 12.2% of Department of Defense active duty personnel are Latino, so the number of Latino veterans is expected to double in just the next ten years.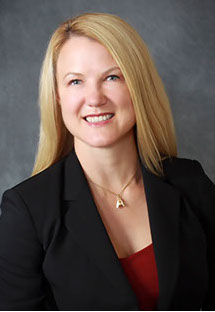 Combined with good employment prospects overall and companies that embrace diversity, life after the military looks good for Latino veterans. LinkedIn recently released a study that many of its veteran members have top positions in the civilian world, from CEOs to managers. Many also work in operations, service, support, sales, and engineering. It's a highly educated workforce, with 81% saying they have a bachelor's degree or higher. LinkedIn finds that veteran members have more than 30 percent connections on the site than non-military members, and that a growing number of veterans are coming to LinkedIn to "get known."
So just like anyone else looking for a job, military personnel say that reaching out to prospective employers is one of the biggest hurdles they face in transitioning to the civilian world, but there are many resources available to those who have served their country. The Labor Department's "Hire a Vet" program (See Vets.gov) offers a variety of free resources in both English and Spanish for veterans and prospective employers. "Employers find that veterans are a great resource of talent and have many qualities that are hard to find these days in the civilian world. They go through rigorous training and certification, they lead people, they manage budgets, they come in with a lot of skills," says Bill Scott, Vice President of Marketing and Communications at Bradley-Morris, the parent company of CivilianJobs.com, which has worked with thousands of companies large and small solely on recruiting military veterans.
"People who come from the military are already service-oriented and very team-oriented at an early age. It really is hard to find people with the same qualities as military veterans," says Scott, adding that transitioning to a job in a civilian job is actually easier than even what most military think.
"Eighty percent of military jobs have a civilian equivalent, and even if it's something specific and obscure, there are many skills they already have that are easily transferable to a job outside the military. Job prospects for them are very good right now."
One of the companies that has eagerly embraced military veterans is Hilton Worldwide, one of the top leaders in the hospitality service industry, and winner of several awards for being a "military friendly company."
"We know what a talented group of people veterans are. They need opportunities and jobs and we always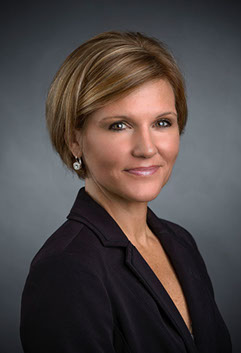 need members of the staff who have all those attributes that military service men and women gain while they're in the military. It's a win-win," says Melissa Stirling, Director of Military Campus and Youth Programs. "The hospitality industry really lends itself to transitioning veterans as a career opportunity because there are a lot of elements in a hotel that come together and make it hum, much like you would on a military base or ship."
Stirling tells LATINO Magazine that one of the selling points of Hilton for veterans considering what to do next when they leave active duty is its similarity to a typical day in the service, which means there is no typical day. "I can pretty much guarantee that you won't have the same day twice. The military trains you to be resourceful and think on your feet should anything happen, and that is what makes them such great team members, managers, and directors in our hotels, because they're trained to do that at a level civilians will never know," says Stirling.
She says Hilton is very serious about its commitment to the military with ensuring that not only are they hired but that they stay. Stirling leads a four-team solely dedicated to hiring and retaining military veterans, and the staff includes a veteran who works full-time as a recruiter. Hilton founded Operation Opportunity in 2013, a program to attract and retain military veterans. With the tagline: "Our Mission Is Your Success," new veteran hires are paired with another employee to help ease into the Hilton culture and serve as a mentor and advocate, and every hotel has a "commander" that leads the military program at that particular hotel and serves as a liaison between Hilton headquarters and the hotel.
Since implementing Operation Opportunity, Hilton has hired almost 10,000 military veterans and their spouses and dependents. For employers, adds Scott, the military is a great source for companies looking to diversify their workforce. "It was one of the first to be fully integrated, and they do a very good job of looking for the best and the brightest among diverse populations."
Another military friendly company is the energy giant BP. Its largest division is BP America, headquartered in Houston, TX. Teri Poulton, BP America's Director of Veteran Outreach, says veterans are a natural fit for the company.
"It makes sense for us to hire people who already understand how important safety is and people who understand the discipline it takes to run a risky and challenging operation in difficult conditions. This industry is great. The kind of work that we do is well aligned with the kind of work in the military, but also a lot of veterans understand that energy security is tied to national security and this is a very important mission that we could be working for. The values and the culture of the company is one of the main reasons we like veterans and the reason veterans like us as a company because it's a familiar environment," says Poulton, herself a 20-year Air Force veteran. "The culture here is very respectful of your military service and of your experience. We're consensus oriented and it's a comfortable fit for veterans."
Additionally, says Poulton, one big incentive is the comfortable remuneration. "The average salary in the oil and gas industry is almost $50,000 more per year than the average salary in the U.S." That can be very attractive to veterans, says Scott of CivilianJobs.com. "They're coming from a place where everyone gets paid the same in their rank no matter the effort they put in. One of the reasons some transition out of the military is pay and the chance to make more in the civilian world."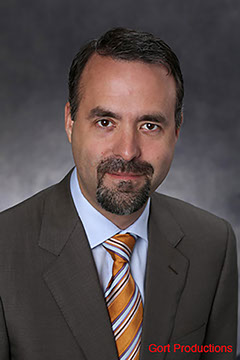 BP America works with various veterans organizations and supports various groups within the company, including Energía, comprised of Latino employees at the company. Because BP has operations across the globe – 80,000 employees working in 80 countries – it considers diversity to be "a business essential," with company executives meeting quarterly to discuss progress on diversity and inclusion
Also leading the way in hiring veterans is MasTec, one of the leading infrastructure services providers with 20,000 employees in 400 sites around the country. The company's CEO is Jose Mas, a Cuban American who served on the Department of Commerce National Advisory Council on Minority Business Enterprises as well serves on the board of the U.S. Hispanic Chamber of Commerce.
Headquartered in Miami, FL, the company three years ago helped establish an innovative program, Warriors4Wireless (Warriors4Wireless.org). The non-profit seeks to pair transitioning military and military veterans with jobs in the rapidly expanding telecommunications industry. Warriors4Wireless recruits, trains, and places veterans in a variety of jobs, from communication towers technicians to broadband multimedia specialist. The program has already helped several hundred veterans find employment since it started. in addition to MasTec, other industry partners of Warriors4Wireless incude American Tower, Crown Castle, Shenandoah Tower Services, and Site Link.
"These are folks who have served our country. They put their lives at risk and in danger, and go off at an early age to take on those responsibilities that many of us don't. And through this program, they can have something meaningful when they come back," said Rick Suárez, president of MasTec's Network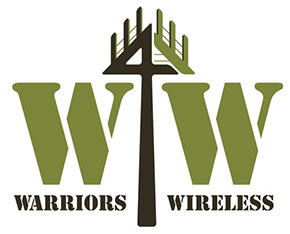 Solutions division.
Suarez attended Florida Atlantic University where, he obtained a Bachelor's Degree in Electrical Engineering, and earned his Master's degrees in Business Administration and Industrial Engineering at the University of Miami. He notes that veterans have good experience that works well in the telecom industry.
"Plus we're doing something to give back to the folks who risked their lives for our country and our freedom. It's been a huge success. We get comments from folks at major corporations that tell us they are getting a quality person and they are proud that they have veterans working for them. It feels good, " he says.
Patricia Guadalupe