As a Boy Scout leader, I take their slogan very seriously: Be prepared. That's what the Selective Service System is here to do — to be prepared to respond in the event of a national emergency. In this capacity, we act as an "insurance policy" to keep our nation ready.
Most people know that registration is a federal law that comes with severe penalties for non-compliance. It is also a civic duty for all young men in America to register when they turn 18. And most male immigrants in this age group,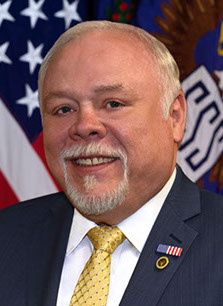 documented and undocumented, must also register within 30 days of arriving in the United States.
But what many don't know is that a man can jeopardize his access to important opportunities – for life – if he fails to register by his 26th birthday. These opportunities include access to all federal student loans and grants, job training programs, and eligibility for hundreds of thousands of federal jobs, many state and municipal jobs, and an increasing number of federal contractor jobs. Additionally, immigrant men who wish to become citizens can have the process significantly delayed if they don't register.
Young men who go directly into the workforce at 18 are more likely to miss the message about registration and lose access to many of these opportunities. This is particularly true for young men who pursue a vocation or work in a family business rather than going to college right after high school, immigrants and refugees, and those who have been incarcerated.
Selective Service is committed to working with at-risk communities to ensure every young man gets the message about registration and the importance of keeping their future opportunities open. In fact, for over 15 years, we have traveled across the country to places like Dallas, Houston, San Antonio, Austin, Phoenix, Los Angeles, and San Diego to meet with a wide range of community organizations.
We've also made a concerted effort to reach organizations and leaders who influence at-risk young men, including immigration attorneys, high school coaches, local parks and recreation directors, and youth advocates. Many of our brochures, posters, and public service announcements are translated into a variety of languages. And, of course, we've collaborated with Latino Magazine.
But despite these efforts, some men are still being left behind. Every week, Selective Service representatives field thousands of inquiries from men who failed to register before they turned 26. They are calling in an attempt to reclaim their benefits and, unfortunately, they cannot usually be reclaimed.
That's why we need you.
Word of mouth from family, friends, community leaders, and elected officials can have a real impact. We encourage you to share information about Selective Service registration in meetings, newsletters, proclamations to constituents, and to family and friends, using the many resources available in our online toolkits designed for specific audiences at sss.gov/Home/Resources.
Registering with Selective Service takes less than one minute. Men can register online at sss.gov, or they can print out a registration form from the website and mail it in. They can also go to their local U.S. Post Office to fill out and mail a registration card. It's a quick process, but it is critical to ensuring men have access to all the educational and career options afforded them.
If you'd like to join me in ensuring that the program is fair and equitable, Selective Service is currently seeking new board members in communities around the country. There has not been a draft in more than 43 years, nor is one anticipated. However, should one become necessary to defend our nation, we have almost 11,000 board members across the United States in every community. They would decide which young men in each community receive deferments, postponements, or exemptions from military service. If you are a U.S. citizen, at least 18 years old, and not an active or retired member of the Armed Forces, you are eligible to apply to become a local board member. The online application is available at sss.gov/Volunteers/Board-Member-Program.
I look forward to continuing my strong relationship with the Latino community as Director of the Selective Service System. We will work to ensure that all young men are aware of the registration requirements and keep the doors open to important benefits and opportunities. Like the Boy Scouts say, estar preparado.
Donald Benton is the Director, Selective Service System.
Connects Four Million Americans,
One Million Households
When Comcast launched Internet Essentials six years ago, we honestly had no idea how it would be received or how many low-income Americans we could reach. We certainly wouldn't have predicted the program would become the nation's largest and most comprehensive broadband adoption initiative for low-income Americans, connecting more homes than all other similar programs combined – by several orders of magnitude.
We did know, however, that low-income households are less likely to subscribe to Internet service at home compared to higher income families. According to the American Community Survey, only 56% of households earning less than $35,000 a year have broadband service at home, compared to 92% of households earning more than $75,000 a year. This disparity, called the digital divide, has a negative impact on the scholastic achievement of children from low-income families; it limits the job prospects for and workforce readiness of the entire household; and it limits access to healthcare and to news, information, and entertainment for the entire family.
This year, after having expanded eligibility 10 times – to include more families with school-aged children, those receiving HUD housing assistance, and low-income seniors in select markets – and after having made more than 20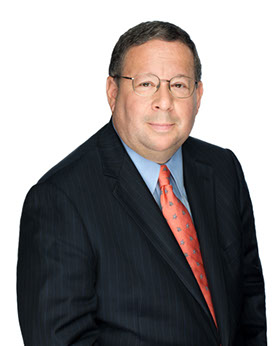 other enhancements to the Internet Essentials program, I'm pleased to report that we have connected four million low-income Americans, in one million households, to high-speed Internet service at home, most of them for the first time in their lives.
The benefits of the program are real and tangible. We surveyed Internet Essentials customers about their experience and 98 percent said their children use the program's Internet service for schoolwork, while 93 percent feel the Internet service has had a positive impact on their child's grades. Moreover, 62 percent feel the Internet service helped someone in the household locate or obtain employment.
The "secret sauce" of the Internet Essentials program is its integrated to address each of the three major barriers to broadband adoption – digital literacy, access to computer equipment, and affordable Internet service. Thus, since the program's launch in 2011 with its $9.95 a month cost, we have expended about $350 million in cash and in-kind support to fund digital literacy initiatives nationally, reaching nearly 5 million people through our national and local nonprofit community partners; welcomed more than 9 million visitors to the Internet Essentials English and Spanish websites, and its Online Learning Center; and sold more than 65,000 subsidized computers at less than $150 each to make computer access more affordable.
Every year, we make enhancements to the Internet Essentials program to keep making it better. New enhancements announced in August include that first, for the fourth time in six years, Comcast will increase the program's Internet service speeds, this time from 10/1 Mbps to up to 15/2 Mbps. More speed was the number one requested enhancement from our Internet Essentials customers, and this latest increase will improve streaming quality in the home (15 Mbps is three times the speed necessary to view a high definition video), especially when multiple devices are connected to the Internet at the same time.
Second, to help family members connect to the Internet on the go and save money on their wireless bills, Internet Essentials customers will now enjoy 40 hours of free out-of-home WiFi access per month to the company's growing network of 18 million Xfinity WiFi hotspots. That's the equivalent of two hours of access every school night so kids can do their homework. This WiFi access is being offered in addition to the free in-home WiFi Internet Essentials customers currently enjoy.
Third, Comcast is also expanding its pilot program for low-income senior citizens from five cities and metropolitan areas to 12. (We will announce these expansions market-by-market over the next couple of months, but today we are adding Miami-Dade County to our list of pilot communities.)
The success of Internet Essentials would not have been possible without the partnership of over 9,000 community-based organizations, schools, libraries, elected officials, and businesses whose tireless efforts have helped close the digital divide for so many of their constituents.
While we are thrilled that Internet Essentials has come this far, there is still much more work to be done. Far too many families remain on the wrong side of the digital divide. Connecting these families remains our core mission and has become part of our organizational DNA. Our goal remains to ensure that all households, irrespective of their income or the zip code in which they live, can benefit from the life-changing resources and opportunities that having home Internet provides.
David L. Cohen is Senior Executive Vice President and Chief Diversity Officer, Comcast.