Strong executive leadership positions organizations for success. It is certainly not the only factor needed to succeed, but without strong leadership, success is much more difficult to achieve.
As Chairman and CEO of a Fortune 500 company, I feel the weight of this leadership responsibility. As any executive will tell you, there are many demands on our time and a nearly infinite list of worthwhile areas on which we could focus. Certainly the strategic and financial aspects of a company are an integral point for our involvement, but there are many other areas that contribute to overall success.
For most organizations, employees are central to their identity. Leidos, at its core, is a people company. Without every one of our 32,000 employees, we would not be able to carry out our mission to make the world safer, healthier and more efficient through technology, engineering and science.
This culture is what drives where I spend my time and attention as an executive. It's why I firmly believe that every executive should serve as a CTO for their organization. I'm not pointing to the traditional use of CTO as the chief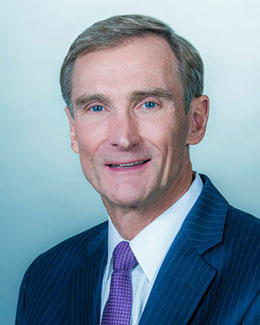 "technology" officer, despite the advance of technology into nearly every aspect of business, and life in general for that matter. I believe that executives should think about their role in terms of being a chief "talent" officer for their organization.
We have many talented individuals in human resources and talent management at Leidos, and they do a wonderful job equipping, engaging and developing our workforce. But I consider it primarily my responsibility to set the direction for how our company organizes, interacts with and supports our employees—from ensuring a competitive benefits package to mandating personal development programs to identifying strategic hires to directing an effective organizational design.
This focus is why I make it a priority to welcome new employees on their first day of work by stopping into our New Hire Orientation hosted at our headquarters in Reston, Virginia, as well as engaging with employees in our virtual New Hire Orientation program. I want them to see that at the highest levels of the company we care about engaging with new employees and taking the time to answer their questions. If I'm out of town, another one of our senior executives attends the session. While a simple gesture, I believe this sets the tone from the start that the members of our senior leadership team, our executives, are "CTOs," accessible and committed to the employee base.
Taking care of our employees isn't just the right thing to do. It's critical to our success as an organization. Study after study has shown the correlations between engaged employees and positive results in a range of critical areas, including sales, quality, customer service, safety and retention. Simply put, engaged employees work harder, safer and stay with the organization longer.
As a chief talent officer, I also believe in encouraging diversity among our engaged employees. In order for companies like Leidos to provide leading solutions to our customers, we need the highest levels of both talent and performance— levels that only diversity can deliver. Diversity enables each team to achieve its greatest potential, and when different viewpoints are valued and welcomed, there is no doubt that we perform at our best and can achieve amazing things together.
One of the ways we encourage this kind of diversity at Leidos is through our Employee Resource Groups (ERGs). The groups provide an opportunity for employees to collaborate on shared interests and to work in supporting diversity in the culture of Leidos. The first of our seven groups is the African American Leidos Network, which is an inclusive ERG committed to attract, develop and retain African American employees to achieve the company's business objectives; the Military Alliance Group serves as a resource for military veteran employees, employees who are on active duty and reserve personnel and their families; the Millennials ERG connects the generation known as the "millennials" with each other and other employees; the Leidos PRIDE ERG represents the diversity of LGBTQ voices and allies at Leidos, both internally and in outreach efforts; the Women's Network provides a forum for female employees and others to share and advance their knowledge, skills and experience and to give back to the community; the Leidos Collaborative Outreach with Remote and Embedded Employees (CORE) ERG serves to enhance the employee experience for virtual, embedded with customer, and remote employees; and the Hispano-Latino Leidos Asociación (HoLA) is committed to providing resources to promote recruitment, education, career and personal development and peer-to-peer networks that spread personal and professional growth.
These engagement and diversity efforts are representative of our employee culture. Leidos has received several workplace excellence awards, including the Forbes "America's Best Employers" list in 2017 and LinkedIn's Top Companies list in 2016 and 2017. The awards are not our ultimate goal, but they demonstrate that we are on a path toward success. For these reasons, it gives me great pride to serve as a chief talent officer at Leidos, and I encourage every other executive to do the same.
Roger Krone is the Chairman & CEO of Leidos.