New leaders have taken over at two of the country's leading museums of Latino and Latin American Art. Lourdes Ramos is President and CEO of the Museum of Latin American Art in Long Beach, California, and Patrick Charpenel is now Executive Director of El Museo del Barrio in New York City.
Both will face the tasks of expanding audiences, building collections and ensuring financial stability in an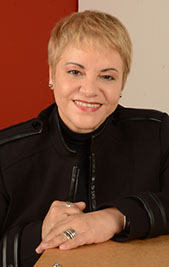 increasingly challenging museum environment. And both bring broad curatorial and administrative experience to their new positions.
Prior to assuming the helm of El Museo, del Barrio Charpenel was director of the Museo Jumex in Mexico City, a leading private contemporary art space. Initially housed in a gallery on the grounds of the Grupo Jumex juice plant, the Museo Jumex opened in 2013.
Charpenel has organized exhibitions in the United States and Mexico that explored Hispanic and Latino artistic expression, among them a retrospective of Gabriel Orozco at the Museo del Palacio de Bellas Artes, Mexico City, and Art Public at Art Basel Miami Beach. A philosopher by training, Charpenel has published critical essays in art journals, and served as a Council Member for the Centre Pompidou-Latin America in Paris.
El Museo del Barrio has been a leading site for Latino and Latin American art since its founding in 1969 as a venue for the city's Puerto Rican arts community. Its mission has expanded over the years to include a broader range of Latino and Latin American art; the permanent collection of over 6,500 objects spans more than 800 years of Latin American, Caribbean and Latino art, and includes pre-Columbian Taíno artifacts, traditional arts, twentieth-century drawings, paintings, sculptures and installations, as well as prints, photography, documentary films and video.
"The political, economic, and social context in Latin America has marked our artists' sensibilities," Charpenel has said, " yielding unique works that are of universal interest, but that in many cases have not been part of the global art narrative."
A similar focus on Latin American artists who are well known in their own countries but little known in the United States led to the founding of the Museum of Latin American Art in 1996 by health care executive Dr. Robert Gumbiner. Since opening in a re-purposed silent-movie studio and adjacent skating rink, the museum has more than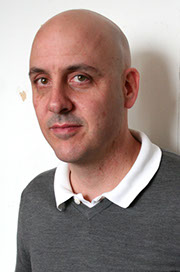 doubled in size and added a sculpture garden. The museum exhibits art from more than 20 Latin American countries, and its focus has expanded as well in recent years to include Latino artists, notably a retrospective of Los Angeles artist Frank Romero.
Ramos took over leadership of the museum after a dozen years as executive director and chief curator of the Museo de Arte de Puerto Rico in San Juan, where she helped organize exhibitions ranging from Puerto Rican impressionist Francisco Oller to the 1980s New York painter Jean-Michel Basquiat, who was half Puerto Rican. Since its opening in 2000, the museum has been housed in an historic building that was once a municipal hospital as well as a modern addition.
Ramos completed her doctorate in fine arts at the University of Barcelona, Spain, with a concentration in arts administration in addition to a master's degree in fine arts from Illinois State University and an undergraduate degree from the Interamerican University of Puerto Rico. She participated in the Museum Leadership Program hosted by the Getty Leadership Institute.
Of her new appointment, Ramos said, "to be able to contribute to and expand upon the artistic legacy and the vision of MOLAA…is a great responsibility. Nevertheless, it is a shared responsibility with all those visionaries who see the arts as the pinnacle of human expression and a unifying force that celebrates diversity and inclusion without regard to borders."
Visitors to the Long Beach museum this fall will see Relational Undercurrents: Contemporary Art of the Caribbean Archipelago, a major survey exhibition of twenty-first century art of the Caribbean. In contrast to the traditional portrayal of the Caribbean as discontinuous because of its heterogeneous populations, multiple languages and diverse colonial histories, the exhibition focuses on thematic continuities in the art of the islands.
In New York, the museum is showcasing Nkame: A Retrospective of Cuban Printmaker Belkis Ayón, the first exhibition in the U.S. dedicated to her Ayón was a Cuban visual artist who mined the founding myth of the Afro-Cuban fraternal society Abakuá. The museum is also participating in the Wallach Art Gallery at Columbia University's first uptown triennial, with an exhibition of artists living or working in Harlem, Washington Heights and Inwood entitled Uptown: Nasty Women/Bad Hombres.
John Coppola