After 23 years of a successful trade relation, President Donald Trump decided to renegotiate NAFTA with the aim of attaining a "fair deal." His original stand of terminating NAFTA has softened. As months went by, it became clear that his constituents did not know this move could wipe out their own jobs.
Some agencies and industry players came together in an effort to change his mind. As a result, a "90 day study" on 'abusive' trade practices was initiated. Trade re-negotiations kicked off this August. However, is renegotiation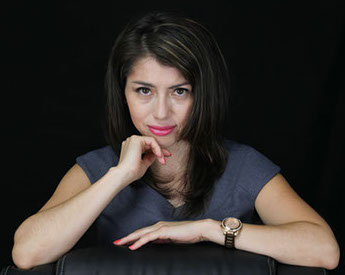 possible within the next few months considering that the original treaty took 3 years? Moreover, is the industry voicing its concerns and preferences?
Modernizing NAFTA will likely bring added-value. But given the importance of trade between U.S. and Mexico, the situation calls for caution and for a win-win strategy. Canceling business activities in certain sectors – like agriculture – could bring thousands of Americans below the poverty line.
Trade between the U.S. and Mexico involves producing auto parts with components from both countries – making U.S. vehicles affordable to Americans while automobile manufactures profit from vehicle exports. Trade also includes American financial services offered to Mexican companies and Mexican professionals coming to the U.S. who use their Spanish knowledge to facilitate U.S. business transactions with Latin America. The total trade between the U.S. and Mexico reaches $525 billion per year.
Thinking that the Mexican economy is weak and that trading with Mexico does not benefit the U.S. is an outright fallacy. Mexico is America's third largest trading partner and is a heavy importer of agricultural products, which amounted $18 billion just last year. Mexicans' cherished tortillas are made up of yellow corn – an American staple for which Mexico is its main buyer. The Department of Commerce states that 40% of Mexican products contain other U.S. parts or products, from which at least 6 million U.S. jobs depend on.
But NAFTA is not only trade, it represents the bond between both countries. Nearly 64% of U.S. Hispanics (or 37 million) are of Mexican origin. In short, both countries share a cultural heritage. That includes: food, family, values, a nearly one million border crossings per day, the more than a million American citizens living in Mexico often as retirees, and over 18,000 U.S. companies with investment operations in Mexico. We are so used to having "guac" and celebrating Cinco de Mayo, that we are unable to truly estimate the real impact of trade between Mexico and the U.S.
Many Trump constituents favored pulling out of NAFTA but frequently forgot they consume Mexican products during Super Bowl season, that they hire Mexican maids or that they can afford vehicles because their auto parts are produced in Mexico. The partnership with Mexico is much more complex than to consider it as the worst trade deal ever. Thus, withdrawing would mean rejecting our own social composition and traits America has adopted throughout the years.
The Administration's priorities for renegotiating the treaty are to reduce trade deficit with Mexico, include rules of origin, establishing a new dispute settlement body, strengthening energy market access, regulate currency manipulation, among others. Some policymakers considered a "border adjustment tax" to increase imports' price. However, Boston Consulting Group found out that a 15% border tax would make automakers pay $22 billion more in taxes, resulting in an average price increase of $1,000 per vehicle, directly affecting American consumers.
Texan Congressman Henry Cuellar has spoken to border industries and says many have been "holding up on investment" due to uncertainty related to the talks. The timeline for renegotiation is also tight as U.S. midterm elections and Mexico's presidential elections will take place in 2018, leaving a four-month window to negotiate. Will there be enough time?
Duncan Wood, Director of the Mexico Institute at Washington's Woodrow Wilson Center is "cautiously optimistic." Wood says that an improved language from the Trans-Pacific Partnership (TPP) could be used. The best route would be a quick, superficial negotiation. "If you don't get it right… If you mess it up…then the consequences can be disastrous," Wood says.
Congressman Cuellar thinks that there is a "shot at getting it done by the end of this year." On June 30, he and Senator John Cornyn and other members of Congress aired their concerns with U.S. Trade Representative Robert Lighthizer on the potential impact on border states if their industries were not considered at NAFTA negotiations.
Meanwhile, political pressure is mounting and could make negotiations even more complex. On August 3, the Washington Post published the transcript of a private call between presidents Trump and Pena-Nieto. Mr. Trump demanded Mexico's President to stop telling the press that Mexico will not pay for the wall. Pena-Nieto stood his ground asserting that he was not in favor of building a border wall. Mexicans were furious about the call. Pena-Nieto's opposition criticized him for not holding a stronger stance. Sadly, that kind of criticism is unhelpful in holding a solid front in negotiations.
Certainly, a modernized NAFTA will benefit all three countries. Thus, positions at the different rounds of negotiation need to incorporate assessments across industries and products, a digital economy component, as well as benefits and disadvantages of protecting industries and on reducing citizens' purchasing power parity. The risks of not doing so could have a negative impact, even causing to increase the flow of undocumented Mexican immigrants to the U.S.
Earlier this year, the USTR indicated it received over 12,000 responses from U.S. businesses. Although the administration states that it has directly engaged with the industry, the presence of U.S. businesses at the first round of NAFTA negotiations was marginal.
August 16th marked the beginning of trade re-negotiations between Canada, Mexico and the U.S. At the opening ceremony, Mexico and Canada issued positive and conciliatory remarks. However, U.S. Trade Representative, Robert Lighthizer, stated that while the U.S. did not want to give up its agricultural benefits, it needed to address the loss of 700,000 American jobs caused by the treaty. His words carried a strong tone of criticism. A few hours later, the Washington Post released an analysis suggesting that these figures had been used to support a political perspective.
As the first round of negotiations concluded on August 20th, they covered a broad spectrum of sectors including energy, manufacture, agriculture and others. Countries announced that the round reflected commitment by all parties to collaborate in modernizing the treaty. They indicated that all of them continued to hold consultations with the private sector, industry associations, among other stakeholders.
The second round of negotiations is set to take place in Mexico on September 1-5. The third round is set to take place in Canada at the end of September. Despite their domestic dialogues, the threat of failure is still lingering.
Wood believes that "the single biggest risk for the U.S. is that (if the administration) decides that negotiations are not making enough progress… Then, the U.S. President could decide to get [personally] involved," causing negotiations to become politicized. Another potential outcome is that the president may decide to "pull out of NAFTA if negotiations go for too long."
As a Mexican national with a U.S. education and upbringing, I hope that both countries find a way to make their economies and societies succeed. I am the result of this very special bilateral relationship that has further developed through NAFTA. I, like many others that are a byproduct of NAFTA, hope that it continues serving as a bridge between Mexico and the U.S.
Erika Hernandez is a policy analyst with 10 years of experience examining and recommending policies on international trade, transparency and citizen participation. Ms. Hernandez studied her Master's degree at Georgetown University. As part of Mexico's Mission to the WTO in Geneva, she participated at the Doha Round negotiations and prevented the escalation of bilateral disputes. Ms. Hernandez currently lives in Washington, D.C.