The U.S. Congress sets new records for gender, racial and ethnic diversity in each election, and the 116th Congress kicking off in January 2019 will be no different. Both the House and Senate's growing diversity reflects that of the U.S.: Americans demanding candidates who share their backgrounds and promise to serve their interests in Washington. Per the U.S. Census Bureau, Latinos and other communities of color are on average younger, growing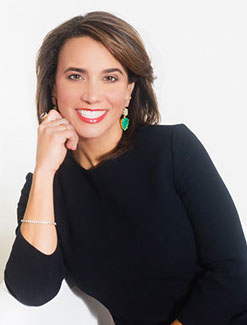 faster, and setting down roots across the country. Already the nation's largest "minority" group, Latinos make up 25.3 percent of Americans under age 18. As they come of age – paying taxes, starting and patronizing businesses, and voting – Latinos will become an ever-more-essential constituency.
How might Congress' inching toward demographic parity affect Congress' operations, and how can businesses prepare?
First, members of color will reach higher-than-ever legislative and political power with a record number of chairmanships on such committees as Financial Services, Homeland Security, Oversight and Government Reform and Small Business, bringing their priorities to the forefront with the power of the gavel. Today, about half of the House Democratic Conference is made up of members of the Congressional Black Caucus (CBC), Congressional Hispanic Caucus (CHC), or the Congressional Asian Pacific American Caucus (CAPAC), collectively the "Tri-Caucus." The Tri-Caucus consequently enjoys major influence in shaping Democratic policy and messaging, especially on key domestic matters such as immigration, education, health, and civil rights.
If Democrats win the House, many members of color would quickly exercise their new power to push back against what they view as discriminatory policies and rhetoric from the Trump Administration. Beyond obvious areas like immigration and healthcare, Democrats could mount the first significant legislative opposition and oversight of the Trump Administration's environmental deregulatory efforts, tax cuts, and hardline trade policies against allies like Mexico.
Next, an influx of new members of color, especially young progressives, could upset party leadership and policy orthodoxy while promoting policy of potential concern to businesses. On the Democratic side, several candidates from the energized progressive movement surged in primary elections this year on a platform of refusing corporate and lobbyist contributions, raising the corporate tax rate, and opposing free trade deals that they argue favor global corporations over workers. Democratic leaders are already struggling to reconcile progressive energy with the realities of governing and the needs of the business community.
Democratic conflicts over policy could exacerbate a brewing generational clash that could upset the party's leadership and agenda. Congressional leaders boast decades of experience, but rarely cede power and typically hand-pick successors. Newer members show little patience with that structure. The days of tight leadership control and "dues-paying" are ending, with individuals and smaller groups increasingly flexing their power to take on both official and unofficial leadership posts in Congress. A large new faction of progressives bucking Democratic leadership could recreate dynamics that have crippled House Republicans for years. After conservative members surged into the House following the 2010 midterms, they too formed their own caucus (the House Freedom Caucus) and now consistently oppose Republican-backed initiatives they view as insufficiently conservative. To many observers, the party split made the Republican-controlled House ungovernable, driving a few party leaders out of Congress entirely. If Democrats can't hold off their own party schism, it could diminish their ability to oppose or even negotiate with the White House.
As businesses plan to meet Congress' changing face, they can take concrete steps to ensure they can build and maintain their relationships with new congressional leaders.
First, establish and strengthen meaningful diversity and inclusion initiatives within your own business. Every business wants the "best of the best," but opportunity is not always available equally to talented workers of color. Businesses who invest in a talented, diverse workforce give themselves a competitive advantage in the marketplace and in the eyes of diversity-focused members of Congress.
Offer your business' expertise and experience as a resource to members of Congress generally, especially new members and leaders, and specifically on issues impacting communities of color.
Stay flexible and alert for major upsets in party leadership and platforms as a new guard of freshman and progressive members comes to Capitol Hill. Even before the midterms, study platforms and develop contingency plans for major changes.
Businesses should be aware and proactive in forming relationships with the emerging crop of Democratic leaders, as well as influential groups like the Tri-Caucus, to ensure that their perspective is heard even as the party charges into battle with the White House. Today's upstart Congressman (or woman!) could soon be running a crucial caucus or committee.
Ferox Strategies is a boutique government relations firm that takes its name from the Latin word for "fierce," reflecting the firm's values of determination, dedication, and aggressive advocacy for our clients. Founded by top Washington advocate Cristina Antelo, Ferox's government relations practice offers clients decades' worth of policy and advocacy experience paired with the tenacity of a start-up firm.