From a forbidden love against the backdrop of the Mexican Revolution, to a reflection on today's censorship and authority through a story that involves Spaniard writer Miguel de Unamuno and pays homage to Ernest Hemingway, to a school for DREAMers that makes its bilingual debut in the US in recognition of a Cuban genius, GALA Hispanic Theatre's 2018-2019 season brings us the richness of the Hispanic performing arts as theater is as diverse as the US.
The kick off was in September with the US premiere of Laura Esquivel's Como agua para Chocolate/Like Water for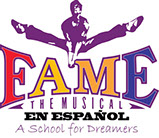 Chocolate, a story where cooking is so magical that it causes unpredictable effects. It becomes a way for Tita to avoid temptation, after she is forbidden to marry Pedro due to family traditions. This "cornucopia of dramatic and comedic delight" (DC Metro Theater Arts) that is "largely faithful to the novel" (Washington Post Express) runs through October 7 and has mesmerized hundreds as it represents GALA's tribute to Latino culture during Hispanic Heritage Month.
GALA continues its season Heart… Dreams… Family with the renown Fuego Flamenco Festival in November, presenting Reditum, an electrifying piece that explores life's experiences without fear or regret, by José Barrios & Co. in collaboration with Fundación Casa Patas de Madrid. Then, La Sobremesa by Omayra Amaya Flamenco Dance Co. (featuring Salvadoran dancer Edwin Aparicio) will explore the intimate moment of post-dinner conversation, drinks, and camaraderie.
2019 is full of surprises, too. In February, Helen Hayes Awards-winner director José Luis Arellano returns to GALA with the world premiere of El Viejo, el joven y el mar/The Old Man, the Youth, and the Sea. In this play, the great Spanish writer and philosopher Miguel de Unamuno engages in a debate of ideas with a young fisherman who dreams of hunting Moby Dick. It's an intergenerational exchange that underscores the need for vigilance against authoritarian force even today.
Main stage productions are to close with the bilingual version of FAME, The Musical en Español, paying homage to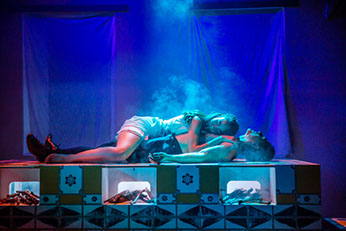 José Fernandez, the overlooked Cuban author who wrote the book for this world famous musical. GALA will present a diverse group of ambitious, young hopefuls who dream of stardom as they deal with life, love, and tragedy at a prestigious high school for the performing arts. This production unites the creative team of In The Heights en Español (winner of nine 2018 Helen Hayes Awards) under the direction and choreography of Puerto Rican Luis Salgado.
For young audiences, GALA presents two bilingual world premieres. Entre la tierra y el cielo/Between Earth and Sky-An Amazon Adventure is on stage in October 2018, an inspiring story about pursuing your dreams where little Dolores explores the magical world of plants and stars as she breaks with societal expectations. Later on, March 2019 brings Picasso, a piece that discovers the mysteries behind the life and work of the creative genius through the eyes of an inquisitive child.
The 2018-19 presenting series features film, music, and performance, including the 7th annual Reel Time at GALA, a festival of films from Mexico, Argentina, and Colombia in late November and early December 2018; Poetic Chicle: Otra One-Man Loquera with Salvadoran Quique Avilés, a show about citizenship with poetry and percussion; and a simulcast of the world premiere performance from the University of California, Berkeley, of Dreamer, an oratorio centering on a DREAMer whose legal status is in jeopardy, with music by Peruvian Jimmy López and a libretto by Cuban-American Nilo Cruz.
For information and tickets, visit www.galatheatre.org, or call 202-234-7174.