If you've traveled to the Midwest you've probably visited Chicago, St. Louis, or perhaps Kansas City. But there's a city you may not know about: Des Moines, Iowa. When I first heard of Des Moines, I was fourteen years old and about to migrate from Chile to Iowa. With no knowledge of the place I would live in except a postcard showing farms and cattle, I was terrified. I asked my parents, why Iowa? Will I find people like me?
But we weren't the only Latino family in Iowa. We were one of thousands, and that statistic is only rising. According to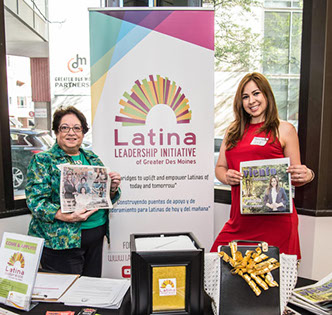 the State Data Center of Iowa, there were 182,606 Latinos living in Iowa in 2016, making people of Latino origin the state's largest race or ethnic minority. The study also shows that the Latino population rose 121 percent from the year 2000 to 2016, and it estimates that there will be 439,414 Latinos in the state by the year 2050. Increasingly more Latinos are making Iowa their home, and there are a few reasons for that.
"The face of Iowa is changing rapidly, especially in rural Iowa, and people don't realize that when you live in another city. You see Iowa and you think of pigs and corn and farmers, but that's not who we are anymore," says Dawn Martinez Oropeza, the executive Director of Al Éxito, a nonprofit organization that builds the leadership potential of Latino youth. Martinez Oropeza's job is to help young Latinos have a brilliant future. She believes her city plays a big factor in that: "Des Moines is growing really fast. It's one of the number one places to live for young professionals. You can see young Latinos move up really quickly here."
This is a feeling shared by other community leaders like Fabiola Schirrmeister. "I feel a lot of future. This is a place to come and grow, to come and inject your knowledge and maybe to be the first person doing something in the community," remarks Schirrmeister, the executive director for the Latina Leadership Institute of Greater Des Moines. Her mission is to empower young Latinas to become the next generation of leaders. Born and raised in Mexico, Schirrmeister has lived in Des Moines for four years. During that time, she has witnessed the rapid growth of the city. "Iowa, specially the Des Moines area, has a lot of potential. I see the Latino community growing, definitely," affirms Schirrmeister. As a mother of two, she believes her children are already benefitting from the growth that comes by living in a city with a small-town feel. "I've seen them grow not only in their education but also as human beings. There is more value, more connection to their community and their school that allows them to be happy, to be kids, to feel welcome. They feel happy here."
It's the pursuit of happiness what makes parents like Schirrmeister migrate. Mothers and fathers only want their kids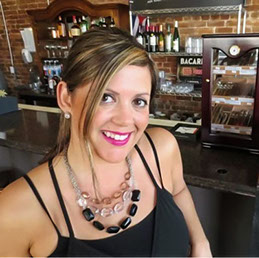 to be happy. They know that if they stay in their countries without a job and with danger all around them, their children could face an unfortunate future. That's what brings them to the United States. This is the place where they have a better chance to give their sons and daughters what they couldn't have. They need a job in order to do that, and in Iowa there's plenty of them. There are many opportunities for recently arrived immigrants to work in farms, meat processing plants, construction, transportation and other fields. But no one dreams of cutting meat to make a living. Latinos aspire big, and it shows. According to the State Data Center of Iowa, there were 4,695 Hispanic-owned businesses in 2012, and there was a 447 percent increase in Hispanic-owned businesses from 1992 to 2012. "Latinos as a group start small businesses faster than any other group in the United States," says the former Executive Director for the Greater Quad Cities Chamber of Commerce Lee Vasquez. He lives in Coralville, Iowa, where the Latino population is at almost six percent. "This is one of the fastest growing areas in the state of Iowa," Vasquez affirms. "There are abundant opportunities here," he asserts. Those opportunities not only benefit Latino families, but also the small cities that are struggling to thrive.
"We are saving a lot of the smaller towns, in places like West Liberty where the Latino community is over half of the population," says Sonia Reyes-Snyder, Executive Officer for the Iowa Office of Latino Affairs, which is a focal point for Latinos in the state. Her job is to work with government agencies and other organizations in the state of Iowa to make sure they are serving the Latino community. She also helps Latino organizations thrive by providing planning, assistance, education and resources.
Reyes-Snyder came to California as an undocumented minor from El Salvador when she was 16 years old. Some college friends told her that there were more jobs available in Iowa. Following their advice, Reyes-Snyder made the move to Iowa in 1997. Her career has one focus, to serve the Latino community. "When I came as an undocumented person I was able to get ahead in my career because of others who gave me help and guidance. I want to do the same for others," says Reyes-Snyder.
The cost of living in Iowa is also very attractive to Latinos. According to PayScale, the cost of living in Iowa is ten percent lower than the national average. The State Data Center of Iowa shows that Latino households make a median income of $44,277. With that income, a family may struggle to achieve their American dream, but not in Iowa. "I think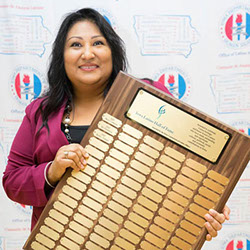 what brings a lot of first generation immigrant families here is the cost of living. It's easy for them to get established here and they can later build their own businesses," states Reyes-Snyder.
Tanya Suarez Tigner has achieved that dream. She's the owner of a trendy Cuban restaurant in Des Moines' eclectic East Village called Ceviche Bar. She's American-born, but her parents migrated from Cuba. "They were seizing properties and businesses. Everything my family worked so hard for was diminishing and the government was taking everything. It was becoming violent and that is why they fled," Suarez Tigner tells. Her family came to Iowa because her grandfather got a job testing cattle. The rest of the family followed and made Iowa their new home. Suarez Tigner has visited other cities, but she wouldn't live anywhere else: "I love Des Moines. It's not too big and it's not too small. Chicago and New York are really big cities and they're overwhelming, there's no way you can know everyone. But the unique thing about Des Moines is that you can know everyone."
Feeling Cuba in her heart, Suarez Tigner's business was inspired by a Cuban café where her parents met. Over time it has become a place where all Latinos can connect to the same story, coming to America. "A lot of people here can relate to leaving their homeland, learning a new language. My business is a very emotional thing for a lot of my customers," she affirms. Customers also come for her Cuban sandwiches, which rival any in Miami.
Suarez Tigner learned a significant life lesson she's passing on. "Early on my parents taught us that if you want something you have to work hard for it, and if you work hard enough, you can achieve anything you want in America," she says. In Des Moines, Latinos have found plenty of employment, low cost of living, safety, education, and a great chance for a successful future. That's the perfect recipe for the American Dream.