Hispanic Heritage Month, Sept.15 – Oct. 15, is when the nation celebrates Hispanic culture and pays tribute to the positive influences Hispanic Americans have had on our nation. This time of celebration also marks the anniversary of Wells Fargo's announcement of its commitment to help increase Hispanic homeownership by reaching goals that support the National Association of Hispanic Real Estate Professionals (NAHREP) Hispanic Wealth Project.
On the first day of Hispanic Heritage Month in 2015, Wells Fargo, standing with leadership from NAHREP,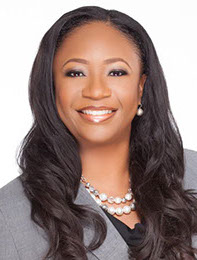 announced these goals -- $125 billion lending goal for home purchases, $10 million to support homebuyer education and counseling and a pledge to increase diversity in our sales team, including Hispanic Home Mortgage Consultants.
It's been two years since that announcement and we were pleased to share with NAHREP that we are ahead of schedule. From January of 2016 through December of 2017, we helped more than 87,000 Hispanic families achieve homeownership and funded $2.8 million for homebuyer education and counseling. We continuously work on increasing the diversity of our sales team. At the end of 2017, our Hispanic representation was more than 13%, more than three times the industry average.
What really moves me about this progress is the stories of the aspiring homeowners we have helped to achieve their homeownership dreams. It's exciting to hear about families who have been life-long renters, thinking they could never own a home, and everything changed after a conversation with one of our Home Mortgage Consultants; families like the Chavez's in Norwalk, CA who were tired of apartment life and wanted a home to raise their two young sons in. Working with our sales team and focusing on saving helped them to own a home where they will create special memories as their family grows.
I love to hear about aspiring homeowners that come to our NeighborhoodLIFT events, not knowing quite what to expect, but leaving with knowledge about homeownership and a down payment assistance grant that helps them overcome the hurdle of having a down payment to own a home. That was true for Maggie Nieves and Jimmy Seus who came to NeighborhoodLIFT in the Bronx, New York, and received a grant that helped them become first-time homebuyers. These types of examples are what motivates our team to continue to work hard and work closely with our customers to guide them along their homeownership journey.
We are only two years into our 10-year Hispanic homeownership commitment and we still have a lot of work to do in order to reach our goals. We know that it's not something we can do alone. Wells Fargo is fortunate to have a relationship with a strong organization like NAHREP in the work to increase Hispanic homeownership. NAHREP's Hispanic Wealth Project is an extremely important effort, and as the leading home lender to Hispanics we are extremely proud to support it. Homeownership plays an important role in creating generational wealth that can be passed down from generation to generation, and Wells Fargo is happy to work with NAHREP on helping Hispanic families achieve that goal and consequently make the memories of a lifetime.
Cerita Battles is the SVP, head of Retail Diverse Segments, at Wells Fargo Home Mortgage.