Latinos have dependably contributed to the American economy since its inception. Still, it wasn't until 240 years later that the Latino Donor Collaborative ("LDC") sought to quantify the economic role of the U.S. Latino cohort formally.
 The LDC was founded in 2010 by Henry Cisneros and Sol Trujillo, as a non-partisan nationwide initiative dedicated to rebuilding the Latino brand through evidence-based facts. Our organization is self-funded by a dedicated board of Latino business leaders and philanthropists who are living proof of the American Dream; they've impacted broad fields such as technology, law, real estate, construction, and media, among others. Our board and advisory network members choose to look beyond individual success and honor the sense that something bigger was entrusted in them and thus work collegially towards uplifting our community.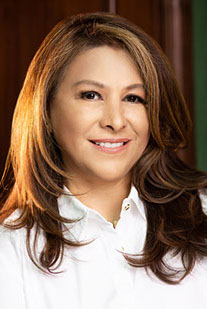 The LDC has now released twenty-four reports through partnerships with leading research institutions, such as Stanford, UCLA, Nielsen, Columbia University, Accenture, the National Economic Research Associates ("NERA"), and the Center for Economic Research and Forecast at CLU, among others. We are systematically disproving baseless stereotypes through the proliferation of Latino-centric economic research. This mission is in service of all Americans, as misinformation inhibits the full potential of our economy by stifling communities that keep key industries in motion.
 Our latest report, the 2019 LDC U.S. Latino Gross Domestic Product ("GDP"), is a great example of the data we create. This report provides vital data for the U.S. Latino real narrative. The report uncovers that the GDP produced by Latinos in the U.S. amounts to 2.3 trillion dollars. If it were an independent economy, its gross domestic product would be the 8th largest economy in the world and the fastest-growing among the world's developed economies. If you take into account that Latinos constitute 18% of the American population —and less than 1% of the world population— their economic footprint ranks highly on a global scale. And Latinos, among many admirable qualities, over-index in workforce participation, productivity, consumption, and real income growth, when compared to non-Latinos.
 "We wanted to create a document that tells the story of what's really happening in America…. It's a very positive and inspiring story of people that have been here even before the Mayflower and that have continued coming here looking for work, looking to make a better life to pursue the American Dream that many immigrants in our history's past have pursued, and now we're at a point where this cohort, that we call the U.S. Latino, is essentially driving a major portion of the growth in our economy" explained Sol Trujillo, LDC co-founder and chairman.
 Indeed, our research partners Dr. Matthew Fineup (Cal Lutheran University) and Dr. Hayes-Bautista (UCLA), spared no precaution in creating a sound methodology for the report. To generate the U.S. Latino GDP, they used publicly available data from the U.S. Bureau of Census and the U.S. Bureau of Labor Statistics ("BLS"), along with techniques trusted by the national accounting system. We are proud and delighted that our reports now make it to mainstream news outlets, such as The Wall Street Journal, CNN, NBC, The Guardian, Barron's, Fortune, and Forbes, among others, and are becoming tools for planning and growth.
 With 7 million unfilled jobs in America, Latinos provide a unique combination of quality (productivity) and quantity (workforce participation) to uplift the depleting American workforce. The numbers highlight the need for and benefit of immigration. This is valuable information for all Americans —from the humble Latino working three jobs, unaware that he is representative of an incredible and vital workforce, to the resource allocator who needs to know where the growth is to secure his company's future. Not to mention, the decision-makers who are suffocating the delicate labor pipeline requisite to uphold vital services, such as social security and healthcare.
 National attention on the U.S. Latino GDP has confirmed our belief that people need to hear the truth about the economic role of Latinos in America and renewed our sense of duty to push innovative research forward. What we knew to be true in our hearts —Latinos are hard workers that make our country stronger— is finally confirmed by evidence-based facts, and now everyone can use our talking points to bridge the information divide.
Go to http://latinodonorcollaborative.org/latino-gdp-report/ to access the full report and learn more.