When it comes to New Mexico's potential for improving our schools and giving our kids new opportunities, the sky is the limit primarily because of what is under the ground. The oil and gas industry in our state is pumping billions of dollars into our schools and communities and will be the catalyst for providing resources for underserved populations in New Mexico.
Our mission at the Albuquerque Hispano Chamber of Commerce is to promote economic development, to enhance economic opportunities, and to provide business and workforce education with an emphasis on the Hispanic and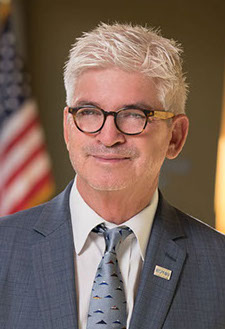 small business community in Albuquerque and New Mexico. Similarly, the oil and gas industry has helped the state of New Mexico in working towards meeting goals aligned with our mission. For example, a recent analysis by the New Mexico Tax Research Institute, found that $2.2 billion in funding from oil and gas production flowed into New Mexico's General Fund and public schools from oil and natural gas taxes and revenues last fiscal year – an all-time high and a jump of $465 million from the year before.
Revenue from oil and gas companies provides almost a third of all funding for New Mexico schools, infrastructure, healthcare, and public safety. That's a bigger contribution than any other industry in the state.
That significant benefit is just one reason why New Mexico Governor Michelle Lujan Grisham, told the attendees of the New Mexico Oil and Gas Association conference in October, "Without the energy effort in this state, no one gets to make education the top priority."
A November 1, 2019 Reuters article, stated that Governor Lujan Grisham said "to allow us to continue to produce in New Mexico," she would even request a waiver exemption from a federal drilling ban if there is a change in energy policy. That's a smart move, especially considering that New Mexico is now the top recipient of funding from oil and gas leases on public lands. Much of the production is focused in the southeast corner of New Mexico, where jobs are growing rapidly and new development is flourishing. For example, a lease sale in that area last September broke the record for the Bureau of Land Management, producing nearly a billion dollars in revenue.
Our state is in a unique position to make meaningful changes, thanks almost entirely to this booming industry. State lawmakers recently approved a 16% increase in school spending, money that will help pay for higher teacher salaries, more support for low-income school districts, and more classroom time for our kids. Governor Lujan Grisham has also planned a new scholarship program for New Mexico students, much of which depends on the continued flow of oil and gas revenue. Under the Governor's program, college would be free for an estimated 55,000 students.
It's easy to see why maintaining a healthy oil and gas industry in New Mexico is pivotal to our state's future. In a recent court case, Yazzie-Martinez v. State of New Mexico, the judge ruled that schools and programs to support children in underserved communities have not been adequately funded by the state. The boom in the Permian Basin has provided the funding to begin to remedy this issue. In the past year alone, increased school funding from the state's oil and gas revenues – $128 million – provided enough new funding to hire more than 2,300 new teachers. We still have work to do in providing adequate resources to all children, but imagine what such funding can accomplish in future years.
Governor Lujan Grisham is right to highlight just how critical oil and gas revenue is to New Mexico's kids and to our state's future. We must continue to embrace the opportunities afforded to us from this thriving industry and push New Mexico forward.
Ernie C' de Baca is the President and CEO of the Albuquerque Hispano Chamber of Commerce