Cannabidiol (CBD) is pitched as a trendy, non-intoxicating cure-all for common maladies like insomnia, anxiety, and pain. Consumers who see CBD available at 7-Elevens and CVS Pharmacies may conclude that CBD is now totally legal, safe, and effective. House Small Business Committee Chair Nydia Velázquez (D-NY) and many other members of Congress recognize the potential of the market, pushing for Latino representation in the billion-dollar industry. However, Latino consumers and business owners need to be aware of CBD's still-wobbly regulatory status and health claims before diving in.
CBD is derived from industrial hemp, a cannabis crop which Congress legalized in December 2018. Farmers may grow the crop if intoxicating THC chemicals stay under a federal threshold. CBD is by far the most popular hemp product. However, legalization is still in progress.
Little data exists on appropriate dosing and long-term health impacts, quality and purity standards are non-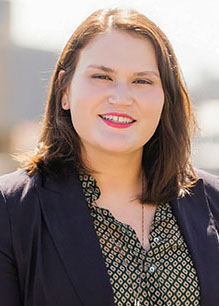 existent, and there is no standardized labelling for CBD products. For these reasons, the U.S. Food and Drug Administration (FDA) bans CBD in most pharmaceuticals, as well as food or beverages, dietary supplements, and other consumables. That's one reason many retailers exclusively offer CBD-infused topicals, which don't require FDA approval to be sold. The FDA and the Federal Trade Commission (FTC) have also punished companies making unproven claims about CBD's health benefits. Congress has asked the FDA to issue guidance to the industry and speed the development of safe and effective CBD products, but the FDA needs time to scrutinize health data.
Still more federal agencies oversee the business of hemp and CBD. The U.S. Department of Treasury Financial Crimes Enforcement Network (FinCEN) can still flag banks, landlords, insurers, and other ancillary businesses working with legal hemp and cannabis-based businesses for crimes like money laundering. Congress has attempted to address this with the Secure and Fair Enforcement (SAFE) Banking Act, which would shield these ancillary businesses from FinCEN penalties for working with otherwise-legal hemp and cannabis businesses. The SAFE Banking Act passed the House this September, but awaits further consideration in the Senate.
State and local laws add another layer of complication. Many states ban all types of cannabis without distinguishing for hemp, while Florida and others are issuing their own CBD labeling and purity rules. Similarly, local police nationwide struggle to distinguish legalized hemp products from marijuana, exposing legal hemp and CBD retailers to criminal charges. Again, Congress has tried to address federal/state clashes in bills like the Strengthening the Tenth Amendment Through Entrusting States (STATES) Act, which would prevent federal authorities from penalizing hemp and cannabis-based businesses and partners that abide by relevant state laws. However, the split is unlikely to be settled for years to come.
So, what should Latino consumers and businesses do in the evolving CBD market to protect themselves and their businesses? First, be aware that almost any CBD product you find is likely not FDA-approved to be safe or effective. Businesses must avoid making any therapeutic claims about CBD products without significant research backing those claims – the FDA is cracking down on irresponsible claims. Business owners must examine not only federal but also state and local laws before entering the CBD or hemp business. Plan to err on the more restrictive side of these laws, and maintain meticulous records on the origin, content, sale, and marketing of any CBD products. Businesses should also be aware that ancillary businesses like banks, insurers, landlords, and logistics companies may not do business with dealers and producers of legalized hemp and CBD due to the uncertain regulatory environment.
Finally, seek out attorneys and representatives well-versed in the evolving regulatory landscape, stay informed of new policy developments, and consider joining a trade association representing hemp and cannabis-based businesses to lend your voice in the call for updated, science-based, and business-friendly regulations.
Lucia Alonzo is Chief of Staff at Ferox Strategies, a boutique government relations firm in Washington DC. She is a former Senate staffer and native of Kansas City, Missouri.