Last month, we celebrated Hispanic heritage month, a special opportunity to recognize the countless contributions of Hispanic-Americans to this country and our communities. We remembered heroes such as Cesar Chavez, a tireless advocate for workers rights, and Mario Molina, whose research helped reverse the damage we had done to our planet's ozone layer. And at PepsiCo, we celebrated the thousands of Hispanic associates who drive our success here in the United States and abroad, including many of our most senior executives such as Grace Puma and Paula Santilli.
Increasingly, the Hispanic community serves as the bedrock for the U.S. economy. It represents 18% of the U.S.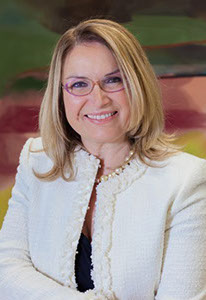 population and a purchasing power of $1.7 Trillion, driving growth for many categories in the U.S., including housing, automotive, financial services, and PepsiCo's very own food and beverage categories. The Hispanic community makes up nearly 18% of the American workforce and is responsible for nearly half of all U.S. population growth. And Hispanic executives such as President and CEO of HP Antonio Neri, Chairman and CEO of Abbvie Richard Gonzalez, and PepsiCo's own Chairman and CEO Ramon Laguarta are leading some of the world's largest companies. In short, Hispanic people and leaders are critical to our collective success, and if the U.S. is to thrive in the coming decades, it will be because of the contributions of this important community.
At PepsiCo, we recognize that supporting diversity and engagement is not only the right thing to do, it is the right thing to do for our business. As far back as 1989, the Pepsi brand has sought to appeal to this Hispanic demographic, including when the brand aired the first-ever Spanish-language commercial in prime-time without subtitles or dubbing during the 1989 Grammy Awards aired on CBS.
More recently, PepsiCo Beverages North America has created a Hispanic Business Unit that is dedicated to meeting the tastes of the Hispanic community. We have sponsored strategic initiatives that bring together Hispanic leaders, government officials, and corporate executives to discuss and identify effective strategies and models for achieving greater inclusion and participation in the areas of employment, procurement, philanthropy, and governance. And we have been an active member of the U.S. Hispanic Chamber of Commerce, the country's largest Hispanic business organization, representing over 4.37 million Hispanic-owned businesses.
As corporate citizens, it is incumbent on each of us to ensure that our workforce and strategies reflect our customers, consumers and society at-large. Companies are strongest when they embrace the full spectrum of humanity and, for us at PepsiCo, it's only through having a workforce that reflects our communities can we achieve our vision to Be the Global Leader in Convenient Foods and Beverages by Winning with Purpose.
In today's global marketplace, diversity can't be narrowly defined. While the U.S. is one large country, there are many pockets of people from different backgrounds, with different incomes, who think differently about the country. At PepsiCo, we sell foods and beverages that reach every American, so we need to be aware of them all – their differences and their similarities – in order to succeed. And we've seen that diversity of thought and experiences is critical to meeting the needs of our consumers and accelerating growth in markets all over the world.
Since the 1940s, embracing diversity has been a real market differentiator for PepsiCo and has helped to accelerate our growth. It's not just the right thing to do, it is also good strategy and good business. So, here are my questions for you: As you're thinking about the coming year, who have you forgotten, who have you left behind, and how can you more fully embrace and celebrate what they bring to your company and our communities? Because, I believe, thinking deeply about those questions is one of the most powerful ways for each of our organizations to unlock new growth and opportunities in the coming years.
Umran Beba is the Chief Global Diversity and Engagement Officer at PepsiCo.