Strength and Wellness in Numbers
You've probably heard there's strength in numbers, and it's true—especially when it comes to your health and longevity—but science backs it up as well.
A recent article from the National Institutes of Health (NIH) focused on those who create and maintain strong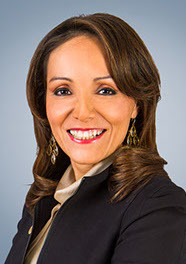 relationships with friends, family, spouses, community, coworkers and within faith-based organizations. "Studies have found that people who have larger and more diverse types of social ties tend to live longer. They also tend to have better physical and mental health than people with fewer such relationships. Social support may be especially protective during difficult times," the article said.
This is especially important for Latinos. According to the American Heart Association, "Eighty percent of Mexican-American men and 76% of women age 20 and older are overweight or obese." A report by the Trust for America's Health and the Robert Wood Johnson Foundation cited the reasons for the weight disparity as limited access to healthful foods, barriers due to immigration status or cultural issues, as well as high levels of targeted marketing of non-nutritious foods. There's also one that stands out that could be addressed by group exercise: Latinos have fewer safe, accessible spaces to exercise. According to the report, only one-third of Latinos live within walking distance of a park (for whites, it was half); majority Latino schools have less time for recess and physical education, and less access to after-school activities that promote exercise. And more than 80 percent of Latino neighborhoods were without community recreational centers. There's not only strength in numbers—there's safety too.
Relationships are especially important in exercise. When we commit to exercising with others, we are generally more successful than when we go it alone. One 2015 British study found that people who regularly walk in groups have lower blood pressure, resting heart rate and total cholesterol, as well as a reduction in body fat and body mass index.
"Group exercise and nutrition planning offer a variety of benefits you might miss out on if you choose to go it alone," says John Agwunobi, M.D., M.B.A., M.P.H., chief health and nutrition officer at Herbalife Nutrition. "A consistent schedule, exposure to a social and fun environment, and accountability for participation are just some of the benefits."
Simply put, it's harder to bail out on your workout buddies than it is on yourself. "Incorporating healthy eating habits and exercise into your daily routine can seem like a difficult undertaking because temptation is all around us. From meetings filled with delicious pastries, to a comfortable bed calling our name after an exhausting day at the office, obstacles are everywhere. Staying on track can be hard especially if you are tackling it on your own. Developing a support system of people who know your goals, strengths, and weaknesses can be extremely beneficial in keeping a healthy lifestyle going," Dr. Agwunobi added.
Here's why being in a group helps. When you surround yourself with others who have common health goals, you're more likely to stay on track with your own. When you're failing or self-sabotaging, it's easier to get encouragement from others who have had the same struggles. And eåven when you're successful in your goals, you may face other kinds of stress—communing with others helps to relieve it.
Some good news: Hispanics take the lead when it comes to spending time with family—people who could automatically form an exercise and wellness group and pursue goals together. According to the nonprofit Outdoor Foundation, Latino families are doing the most multigenerational living of all ethnic groups in the nation, and close connections are culturally important. "Social support from family and friends has been positively related to physical activity, and it was found to be one of the main factors associated with initial motivation to increasing physical activity in a group of middle age and elderly minority women," the report said.
And even if you can't get started on a group exercise regimen today, a simple gesture of affection can help. According to the NIH: "Hugging seemed to shield against stress."
Rocio Medina, M.D. is Vice President, Worldwide Nutrition Training, Herbalife Nutrition.
Memo to all those concerned with diversity and inclusion (D&I) in their respective organizations: Your work is more important than ever.
This is not to negate the progress we've made. D&I is gaining traction in awareness and practice like never before.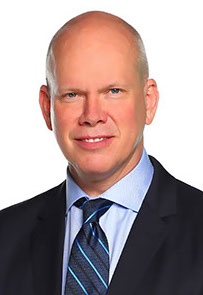 CEOs of major companies are finding their voice in the public arena, speaking out against inequality, and responding to current events—however difficult—internally to employees and externally to the public. "Diversity councils" and "affinity groups" have become fixtures in organizations across the board and are now respected occupants of the corporate vocabulary alongside "earnings" and "balance sheets." Even the numbers make the case: McKinsey's research shows that gender-diverse companies are 15% more likely to outperform their peers and ethnically-diverse companies are 35% more likely to do the same.
And yet it's too soon to be gleeful. We can't overlook the climate of division that exists these days on a host of social and political issues. What does it mean for D&I practitioners and their supporters who seek to embrace differences and bridge divides in organizations large and small?
First, it's time to make D&I part of the DNA. In other words, we ought to help our organizations commit to seeing diversity and inclusion as integral to their fabric—not just another program to sign up for. This commitment can manifest itself in different ways, such as by ensuring that a company's customer-facing staff is representative of society's full spectrum, or by offering products and services that are values-based. At OppenheimerFunds, for instance, we've recently introduced investment strategies that take environmental, social and governance considerations into account, giving our clients an opportunity to align their financial goals with personal values.
Second, organizations should seize every opportunity to reach out and connect with people and communities that are underrepresented in their organizations. In so doing, they can tap additional pools of diverse talent and expand their network of allies. Opportunities for outreach exist everywhere—from industry conferences to community events. Talent can be found in surprising and unexpected places. As an example, our firm has forged relationships with external partners such as FourBlock, Out for Undergrad, Women in ETFs (WE), the Financial Women's Association (FWA), and the Jackie Robinson Foundation in hopes of creating new paths to diverse candidates.
Third, we can increase employee involvement in business resource groups, affinity groups and other types of employee networks representing D&I. As groups that exist to remind us of underrepresented communities, they are the best internal resource for cultural education about the workplace—and the world. At OppenheimerFunds, we've set an ambitious goal of having one in every two employees involved in such groups, whether as members or supporters.
Fourth, we should never stop being curious and willing to learn, even if it takes us outside our comfort zone. When approaching colleagues of unfamiliar backgrounds, some of us tend to hold back on asking the substantive questions. But if we do, we'll deny ourselves an opportunity to build bridges of familiarity and understanding. It's okay to exchange views on politics, religion, sexual orientation or other matters at the workplace—so long as both sides agree to the discussion, maintain a civil tone, and base it on tolerance, respect and empathy.
Finally, by volunteering, serving on a non-profit board, or participating in an organization's gift-matching program, we can play active roles in improving our own communities. Don't be afraid to set philanthropic participation as an aspirational goal for the workplace. We've done it ourselves: Last year, OppenheimerFunds launched "10,000 Kids by 2020," an initiative aimed at introducing 10,000 students to math literacy programs over the next several years through non-profit partnerships and active employee volunteerism.
In the corridors of government there's been recent talk of a national infrastructure program to repair and build roads and bridges. That would be a welcome program. But so would a parallel effort by D&I practitioners to continue their social infrastructure program—to keep building bridges between people and taking down barriers to mutual tolerance and understanding.
So let's look back at our accomplishments with pride—and then get back to work with fiercer urgency than ever.
James White is Head of Diversity and Inclusion at OppenheimerFunds.