By now, Cine Las Americas (CLA) doesn't have to prove its value to Austin and the film world, but the initial obstacles were powerful. The United States, Europe, and Asia generally dominate the screens of the majority of film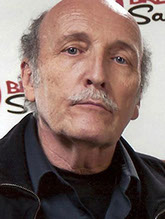 lovers. Despite a hundred years of film production, Latin American countries—especially Mexico, Argentina, and Brazil—might as well be in solitude for American film audiences. From its inception, CLA set out to remove such cultural blind spots.
In 1998 Lara Coger met with Rebecca Campbell and me at the Austin Film Society. Lara pitched the idea of a Latin American film organization with a special emphasis on Cuban cinema, a particular passion of hers. Rebecca and I both agreed that Austin should be a perfect place for a film festival with that focus.
With the assistance of Celeste Serna Williams (now Quesada), Cine Las Americas was born. The two women wisely started their festival modestly with just six films, but the original vision had already broadened beyond Cuba to include additional feature films from Colombia, Argentina, Venezuela, Brazil, and Mexico. Post-screening discussions by local experts in Latin American cinema added to the program. In the intervening two decades, CLA has continued to broaden their scope and has never faltered despite economic speedbumps, roadblocks, and detours.
I have been on the advisory board of CLA since its birth and have always been deeply impressed by the passion and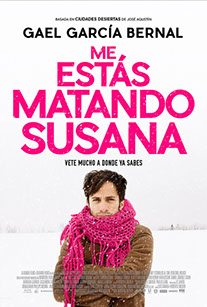 knowledge of its two dynamic founders and by subsequent organization directors and programmers, especially Eugenio del Bosque, Jacqueline Rush Rivera, Dr. Jean Lauer, and Elena Bessire. Along the way, non-profit status was acquired, thus making donations to CLA tax-deductible. Various UT-Austin departments and organizations became staunch CLA allies in the mission of expanding understanding and appreciation of the rich cultural heritage of Latin America as depicted in challenging cinema. Besides looking toward other countries' film productions, the festival began incorporating Latino films from the U.S. as well as Native American cinema, which was finding its own voice. Each year the festival stretched out even further and presented an increasing number of feature narrative films, documentaries, shorts, and animated films from all over the Western Hemisphere, as well as the "language motherlands" of Spain and Portugal. Working with the Mexican American Cultural Center, the Mexican consulate, and other organizations, such as Austin Film Society, CLA eventually had a year-round presence on Austin screens.
Thanks to CLA, I have seen so many Latin American films that might have never reached Austin in any form whatsoever. Because of the programmers' attendance at film festivals in Mexico, Cuba, Argentina, and beyond, new treasures are annually discovered and filmmakers invited to Austin. The network of contacts with distributors, production companies, and directors grows incrementally and leads to exciting new presentations, with particular emphasis on countries, genres, and themes (women, indigenous groups, revolutionary movements, music, LGBTQ issues, social problems, economic inequality, relations with the U.S. and the rest of world, and immigration issues within Latin American countries). Occasionally there is even one film which makes the audience laugh.
It has been such a pleasure to witness CLA at its birth, during its period of growing pains, through a broadening vision, and now in its promise of a third decade of success. The mission to bring Latin American cinema into hearts and minds is still valid, but now an entire generation of audience members has been created and nurtured. In the present political climate, Cine Las Americas has the challenge and the ability to further enlighten audiences and prevent cultural ignorance from overwhelming long standing cross-border relationships.
Chale Nafus is a CLA Advisory Board Member.
More families are renting homes than ever before, and at much greater financial and societal costs. One in four renter households, or 11 million families, pay more than half of their income toward rent and utilities. This includes more than 7.5 million Latinos, many of which are children.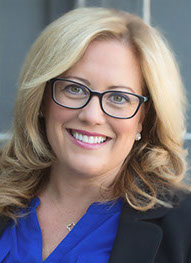 While elements of the economy slowly rebound, the rental housing crisis persists, and is expected to worsen unless dramatic actions are taken to address it.
The number of severely burdened renters could approach 15 million by 2025, and new renters are expected to outnumber homeowners over the next 15 years as the nation's population grows, with nearly 6 in 10 new households by 2030 renting their homes.
Income growth has not kept pace with housing costs, and renters are feeling the stress of stagnant incomes, especially low-wage workers. Twenty million working people in the U.S. are in a financial squeeze because they pay more than 30 percent of their pre-tax income on rent and utilities.
When renters must spend such a large share of their income on rent, they are often forced to choose between paying the rent and paying for groceries, medicine, childcare, and other essentials.
The rental housing crisis also affects vital community members. Many people struggling with rent work in industries that are essential for local communities and economies to function, such as teachers, administrative assistants, and food service workers.
Commonsense, bipartisan policies must be implemented to allow all families to live in decent homes they can afford, and to help communities across America thrive. Housing matters for our nation's health, education and economic success.
The supply of affordable homes must increase with expanded tax credits and commitments from the public, private, and philanthropic sectors. We must also provide assistance through housing vouchers, gap financing and short-term emergency assistance to bridge the gap between rising rents and stagnant incomes.
The most recent United Way's ALICE Report provides a comprehensive look at working families who are struggling financially in 13 states, and found that at least 31 percent of households in each state could not afford basic needs such as housing, child care, food, health care, and transportation in 2014.
While there are many households across the country that are living below the Federal Poverty Level, there are a significant number of households who qualify as, what United Way has deemed, "ALICE" - Asset Limited, Income Constrained, and Employed.
The report collected and analyzed  data from 13 states (Connecticut, Florida, Idaho, Indiana, Iowa, Louisiana,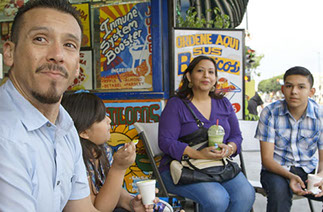 Maryland, Michigan, New Jersey, New York, Oregon, Washington and Wisconsin) and determined that millions of working Americans are struggling and unable to live a life of dignity. It is important to note that there are 8.5 million renters with incomes below the ALICE threshold, yet there are fewer than 5.6 million available rental homes – subsidized and market rate – that these households can afford without being severely cost-burdened. That is a gap of 3 million homes.
Make Room is putting renters on the national agenda by advocating for better policies and telling the stories of real families who can't make rent today. We are also sparking dialogue among leaders in the business community on the problems and solutions to the rental affordability crisis, and are mobilizing a network of supporters to advocate for change. We have an opportunity to change the game for millions of Americans and build a society where everyone can succeed.
During his confirmation hearing, Housing and Urban Development Secretary Dr. Ben Carson was quoted as saying, "...I believe in a holistic approach to addressing the housing needs of Americans. Housing [can be used] as a platform to access good education, healthcare and jobs."
We agree with Dr. Carson; everyone should have a safe, quality, and affordable place to call home. Anyone who works tirelessly to provide for themselves or their families should be able to live with dignity and respect.
Affordable homes, a decent job to pay your bills, reliable child care when you are at work, and the opportunity to go to a doctor and pick up your medication must be a central component of the national agenda so that all families can feel secure.
The housing market implosion that began in 2008 had a greater impact on Latino household wealth than any other group. That is translating into many Latino families struggling to pay rents, and it may be getting worse.
While currently making up about 20% of renter households, Latinos are projected to account for more than half of renter household growth in the next six years, and Latino-headed households are more likely to be cost-burdened than those headed by non-Hispanic whites.
We must commit to making one of the basics of life – homes that are safe and affordable – an attainable reality in all lives. Unless we act now, by 2025 the number of cost-burdened Latino renters could skyrocket to 14.8 million households.
Ali Solis is CEO and President of Make Room, Inc. Make Room is exposing the human suffering and societal costs of the rental housing crisis and advocating for bold solutions that will end housing insecurity. Launched in May 2015, Make Room gives a voice to struggling renters and elevates rental housing on the agendas of our nation's leaders.