When Univision President and CEO Randy Falco addressed analysts on the Q4 2016 earnings call in mid-February, there was more at stake than financial performance.
Last year, Univision experienced a reversal of fortune that had the industry wondering if the company had lost its way: revenue losses, stiff competition, staff cuts and internal strife topped the list of ailments befalling the once undisputed champion of U.S. Spanish-language media. As reported by the Los Angeles Times, Univision had lost 45% of its prime-time audience since 2013. Meanwhile, the company was scrambling to launch a long-delayed initial public offering. Further complicating the picture was Univision's money-losing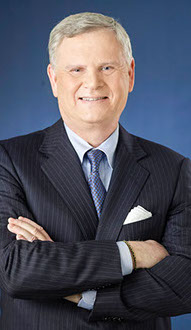 investment in English-language digital media brands such as Fusion and Gawker.
A native of the Bronx, Falco became head of Univision in 2011 after a 31 year career at NBCUniversal, now the parent company of his chief rival. In Q3, Univision reported a net loss of $30.5 million. But to the analysts, Falco was able to report robust Q4 results, audience growth, and a ratings spike buoyed by creative programming changes in prime-time on its flagship network and Liga MX Mexican soccer league broadcasts on its sports channel.
Doubts still prevail in the TV business and advertising community that the once unrivaled category leader will be able to successfully reverse losses in ratings and viewership to Telemundo, owned by NBCUniversal since 2001. Univision boosted ratings in early 2017, but Telemundo is narrowing the audience gap with gains in total viewers and the top four shows this season, according to Nielsen. Telenovelas like the No. 1 hit, Hasta que te conocí, which chronicles the life of music legend Juan Gabriel, have generated gains in viewers. Last year, Telemundo generated $2.1 billion in revenue and $263 million in profit, according to Bloomberg Technology.
Telemundo's surge is attributed to a programming strategy that closely mirrors English-language networks and relates more closely to the U.S. Hispanic experience. But Univision is taking a page from its competitor's playbook by introducing shorter programming formats with character-driven narratives and more contemporary plotlines. In January, it announced a change in its relationship with its main supplier of content and investor, Mexico's Grupo Televisa, the world's largest producer of Spanish-language TV. Univision pays Televisa about $350 million a year for programming. But the new move calls for consolidating programming production groups in Miami and Mexico City to share resources, save money and create a more unified focus. Both entities will be able to experiment creatively with a new brand of Spanish-language shows designed to appeal to both Mexican and U.S. Hispanic audiences.
"The new structure will enhance Univision and Televisa's ability to serve a combined audience of approximately 175 million viewers in the United States and Mexico, with an aggregate purchasing power of close to $2 trillion," the company said.
Chief News and Digital Officer Isaac Lee now oversees content for both Univision and Televisa with the merger of production and development operations. A native of Colombia, Lee is a former magazine publisher who joined Univision in December 2010, spearheading the development of Fusion (originally a joint venture with Disney), targeting millennials. Citing his creativity and keen understanding of changing audiences, Falco commented at the time of the announcement: "I look at Isaac Lee as the ideal leader of our joint content efforts."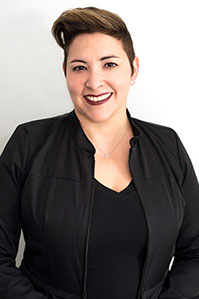 Lourdes Díaz, Univision's president of entertainment, explained: "We're working closer than ever with Televisa and producing content with our U.S. Hispanic viewers at the center, content that really resonates with their experiences and consumption habits, and we're already seeing a positive response to these changes, as exemplified by Vino el amor." The 9:00 PM telenovela was filmed in the U.S. and includes some English dialogue with Spanish subtitles. Though ranked as the No. 5 most-watched Spanish-language weeknight show, Vino el amor has been "one of Univision's strongest performing novelas in the last 12 months," Falco noted.
The shift in programming strategy is a welcome sign for Juan Tornoe, CMO of Cultural Strategies, an Austin-based marketing communications firm. Tornoe has observed Univision's lineup stagnate under stale story lines that don't speak to contemporary Latino lifestyles. "Univision programming speaks to the lowest common denominator," he said. "But they don't realize they are in a privileged position to elevate and educate a dedicated audience that looks to Univision as a trusted source of news and information."
While centralized production is intended to create economies of scale, Falco said that Univision is also investing in non-Televisa content under new co-production agreements with companies like Netflix. In their first collaboration, Univision and the streaming service are producing a dramatic miniseries, El Chapo, based on the life story of the notorious Joaquin "El Chapo" Guzman. A new reality series, La Reina de la canción, and a crime drama, La Doble vida de Estela Carrillo, are set to premiere in late spring, as is a biopic on the legendary musician Luis Miguel.
Arturo Villar is a Hispanic media pioneer and the founder of Vista Magazine. He sees the closer partnership as a smart long-term play, albeit experimental. "They are strengthening their programming for the whole North American Spanish-speaking community," he said. "This is probably the most effective way to stay alive as a network. It's a total game changer."
Univision Communications owns the fifth largest broadcast network in the U.S., several Spanish-language cable networks, 67 radio stations, and assorted English-language digital media companies. But it was saddled with massive debt as a result of the 2007 transaction that took it private, and has struggled to be profitable. Its stock was traded in the New York Stock Exchange from 1996 to 2007, but it is now owned by Televisa and a collection of private equity investors, including Israel-American billionaire Haim Saban, who created the Mighty Morphin Power Rangers.
The FCC ruling earlier this year that allows Televisa to hold up to 40% of voting interests and 49% of the equity interests in the company was a victory for Mexican billionaire Emilio Azacárraga Jean, whose grandfather co-founded Univision. In essence, a big chunk of Univision returns to the family that had been trying to regain control of the U.S. entity it was forced to divest due to foreign ownership limits 30 years ago.
The ramp-up to the IPO has lasted much longer than the investment group expected and some of the investors are growing impatient. Univision planned to go public in the fall of 2015 after reducing some of its outstanding debt and there is anticipation that the IPO will happen later this year, though Univision has not publicly commented on the timing.
However, Falco made it clear in his statements to analysts and investors that the restructuring and layoffs at Univision were designed to "position ourselves for the future," which includes a radical shifts in viewer behavior and demographics. Immigration from Latin America has dropped significantly in recent years and growth in the U.S. Latino population has come from those born in this country. And U.S.-born Latinos typically are either bilingual or prefer to consume media in English via alternative delivery modes such as smartphones and laptops. So Univision's costly bets on content may yet pay off.
Gustavo Godoy has been observing the shifting sands at the network over the last year as reflected in personnel shuffles that sent shock waves throughout the industry. Godoy is a news pioneer and veteran journalist who helmed the network's news operations in the 1980s and witnessed the rise of Univision. "There's much uncertainty and job insecurity right now," he said. "The world of media has been reshaped by demographic, cultural and technological changes. There is more competition, with Telemundo, with delivery systems, with viewer choices, and the battle for viewers has become fiercer than ever."
Under Falco, Univision has sought to broaden its appeal beyond its core Spanish-speaking audiences through the acquisition of digital properties in English, some with no Hispanic connection. Univision made a surprising move in that direction last summer when it paid $135 million for Gawker, which filed for bankruptcy after losing a crippling lawsuit against wrestler Hulk Hogan. The company also bought out Disney's share of Fusion, and took a 40% stake in The Onion, famous for its news parodies and photos of "Diamond Joe" Biden. It also has an interest in the African American-focused TheRoot.com.
Univision's diverse digital brands are now structured under Fusion Media Group, a division that serves young, multicultural audiences. It includes Fusion and Univision's minority interest in El Rey, founded by filmmaker Roberto Rodríguez. The digital side, though not yet profitable, is serving a strategic goal of expanding the company's reach across "new, young and diverse audiences regardless of ethnicity and language, as well as Hispanics who we were not previously reaching," said Falco. He touted an "unduplicated media reach that grew 33 percent to over 93 million across the full year."
While Spanish-language television remains Univision's primary business, the digital properties may provide a hedge against the cord-cutting phenomenon that is siphoning advertising dollars away from traditional broadcast into online video. Tornoe is a fan of Fusion but questions if Univision will be able to sustain all the digital properties when most of the revenue comes from legacy businesses. "It's great to own bicultural Latinos, but I say, 'Don't bite off more than you can chew,' when it comes to spreading out your interests," he said.
Given the staggered dates of Univision's digital acquisitions in the last few years and their realignment under Fusion Media Group, it is difficult to gauge how this side of the business is performing. Gizmodo Media Group, which falls under Fusion and includes all the former Gawker Media sites, claims an audience of more than 90 million unique visitors a month. Its CEO Raju Narisetti, formerly of the Wall Street Journal and News Corp., sees opportunities to expand e-commerce and audience engagement with Univision. "We're leveraging our parent company to deliver more and better top-notch, edgy and engaging journalism than we are already well known for," he said.
For Dr. Alejandro Alvarado, success in the uncharted waters of digital is in "the demographics and in technological disruption." Alvarado, who runs the Spanish-language Journalism Masters program at Florida International University, believes that immigration reform, if implemented as promised, will affect all Spanish-language media. "But that might last only four years. Univision and Telemundo are reinventing themselves, adapting to the changes in demographics and in technology. With the emergence of mobile media it is a new game," he notes.
In this time of seismic changes in media and audiences, Univision has not lost sight of its historical ties with the Spanish-dominant television viewer and the loyalty earned over generations. Falco told analysts that Univision remains committed to "our core mission to close the diversity gap in mainstream media and ensure that minority voices are heard and equality represented."
Last year, Univision organized hundreds of local events focused on education, upward mobility, civic participation and health. The company recently announced the next evolution of Univision Contigo, its multi-platform campaign to build stronger Latino communities. According to its website, the initiative is focused on "Building Strong Minds, Promoting Healthy Habits, and Celebrating Our Diversity."
Univision also positioned itself as an advocate for Hispanic Americans in its national election coverage last year and launched voter registration drives across the country. Its star news anchor, Jorge Ramos was famously kicked out of a Trump press conference early in the campaign for questioning the candidate on his bigoted statements about Mexican immigrants. But while Ramos remains defiant, he has admitted that not enough coverage was given to Latinos for Trump, according to Buzzfeed. Nonetheless, Falco said, "we will continue to be fearless in how we cover the news."
While Univision has acknowledged that its flagship network is challenged, its UniMás and Galavisión general entertainment outlets are performing well. And its sports channel, Univision Deportes, is now the top cable sports network regardless of language, thanks to its comprehensive portfolio of Liga MX games, the most watched soccer league in the U.S. Telemundo, however, owns the broadcast rights to the 2018 and 2022 FIFA World Cup, the biggest soccer event in the world.
Will it be smooth sailing for Univision in 2017, or will further course corrections be necessary to outpace the competition? "These things don't change overnight," Falco said in February. "I think it'll be within the next several months where we see a turnaround."
He is betting on a strong Upfront in May, when advertisers preview new shows lined up for the fall season. "We will reach 100 million unduplicated media consumers every month in 2017. This combination of content and reach—this will lead to a strong Upfront," he said, adding that Univision will "continue to inform, entertain and empower our audiences with same enthusiasm and vigor as we have for last 55 years."
By Rosemary Ravinal