Corporate giving is most effective when it has a clearly defined goal. Since 2008, AT&T has focused its giving with the purpose of raising the high school graduation rate to 90 percent by 2020. Its signature program to achieve this, Aspire, has involved more than one million students since it began by connecting grassroots programs throughout the country to the students that need it most. The country is now within eight percentage points of achieving the 90 percent goal.
The National Center for Education Statistics reports that between 2013 and 2014, the average graduation rate for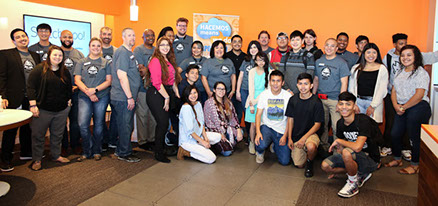 public high school students rose to 82 percent, meaning four out of five students earned a high school diploma. For Latino and African American students, however, the average rate was a bit lower, 73 and 76 percent respectively. Because Aspire targets students at greatest risk of dropping out, those from Latino and African American communities have received the bulk of support from the $400 million planned investment by AT&T so far. The campaign also reached its goal of contributing one million mentoring hours from AT&T employees in January of last year, working with HACEMOS, AT&T's Latino employee resource group.
Taking inspiration from its own business model, AT&T gave Aspire its directive, "Connect to Good" and like every good idea, it stands on three legs. Aspire connects to major stakeholders in the communities they serve, beginning with the students, and then reaches out to schools and local non-profit organizations, and then integrates mentoring from AT&T employees.
"Through Aspire, we marry up multiple levels of engagement," explains Nicole Anderson, AVP of Social Innovation and President of the AT&T Foundation. "HACEMOS is a great example of employees looking to support communities, while philanthropic support funding marries up with the employee and Aspire Mentoring Academy. This is how we engage employees with students, on multiple levels of engagement, to achieve a deep impact, and not just a monetary contribution."

Aspire was the brainchild of AT&T chairman and CEO Randall L. Stephenson, who saw the need to address the rising dropout rate among American youth. The company collaborated with leading researchers and education non-profits to identify what was driving the dropout rate.
"As it evolved, we were able to identify the most salient drop out indicators, including low socioeconomic status that may be triggering absenteeism and the importance of providing young people with caring adult mentors," says Meghan Barnes, senior philanthropy manager for Aspire.  "We developed programs to maximize community engagement through our employees, working with a diverse set of nonprofits to create mentoring opportunities, and funding organizations that support education, with a deliberate focus on connecting the students who need it most, to the resources they need in high school, college, and career."
Aspire was more than just the right thing to do. Stephenson also recognized that future AT&T employees would come from these high school graduates, so creating a pipeline for future workers, particularly those with an aptitude for technology, also served his purpose. Popular technical training activities include hackathons and coding exercises. "We hire about 20,000 new employees every year, so it's important that we have inspired and educated youth to fill that pipeline," says Barnes. "We hope to make technology and education affordable by funding programs that are driving that."
While many established national non-profits have been Aspire partners, like Communities in Schools and the Boys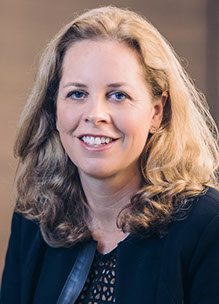 and Girls Clubs of America, smaller, more grassroots groups have also stepped up. "We look for nonprofits with a well-articulated theory of change and that impact with the audience we want to reach," explains Anderson. "They should, have strong evaluations systems for collecting data, so we can see the impact of the work they're doing. Our Connect to Success competition, uses an outside evaluator, builds up our technical expertise and the capacity of our non-profits so they can get stronger."
In Houston, a social enterprise called Genesys Works began in 2002, founded by Rafael Alvarez, a former corporate strategist for Compaq. He was motivated to create an organization while serving on the board of a local charter school where he witnessed the disparity poor children experienced, including a lack of access to resources. Genesys Works helps connect these children to technology, training them for jobs in the industry. With corporate support like AT&T, Genesys Works has grown to become a national organization serving nearly 3,000 students annually in Houston, Chicago, Minneapolis/St. Paul, San Francisco, and Washington, DC.
"AT&T and Genesys Works both believe that the business community has a vested interest in equipping students for success in the modern economy," asserts Alvarez. "We have a shared responsibility to develop a pipeline of motivated and diverse talent. By supporting programs like ours, together we can remove barriers to academic success and career growth to help all students, no matter who they are or where they came from."
In Austin, Aspire supported the 19th annual High Technology Day presented by HACEMOS, called "STEM to the Future." HACEMOS participates in High Technology Days around the country to expose Latino students to the kind of jobs they can look forward to if they choose to pursue studies in science, technology, engineering or math.
This year's event took place on February 23 at an AT&T store in Austin's trendy Domain. Local-area students met HACEMOS members and other AT&T employees as well as representatives from LATINO Magazine. According to one student, "AT&T was not what I expected.  It was surprising how much they have to offer.  They actually care about us and wanted to help us, and it inspired and motivated me."  And another student noted that, "Many of us probably don't have the opportunity to go to college, but now we can see how a job can provide a path to college."
According to Jennifer Duran, president of the Austin chapter of HACEMOS, post-event surveys showed that over 90% of the students who participated felt inspired to pursue a career in the technology field. "The students were excited to see such a diverse group of employees within AT&T.  Many students could personally identify with one or more employees and felt they too could be part of the tech world," she said.
While the challenges to stemming the tide of students dropping out of high school remain, the many successes from Aspire programs such as these keep Nicole Anderson hopeful. "I feel so lucky to have this job and I don't say that lightly," she shares. "I have the opportunity to visit nonprofits that are working every day on the ground, and I'm blown away with their grit and determination to overcome the odds. I like to be there for their celebrations and see the day-to-day working of these non-profits. Those are my favorite days."
By Valerie Menard