Before Donald Trump took on the presidency, sentiment towards Trump among Latino small business owners was best described as a "like-hate" relationship.
Based on a survey among Latino small business owners by Camino Financial, 51% of respondents stated they were not satisfied with an incoming Trump administration. However, 44% of the respondents believed Trump would be good for their business, 22% thought nothing would change, while the remaining 34% believed their business would be worse off.
After Trump's first 70 days, sentiment among Latino small business owners are shifting, not towards hate, but even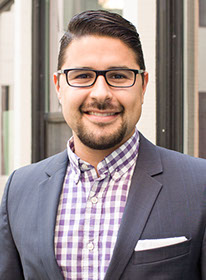 worse . . . fear and uncertainty. Fear and uncertainty are terrible for business. Camino Financial engages with over 1,000 small businesses owners per month interested in getting a small business loan. Mostly first and second generation Latino immigrants. Immediately following the announcement of the President's Immigration Ban at the end of January, the company experienced a 35% drop in business loan applications in February 2017. I spoke to a fellow executive who manages an auto financing company focused on first-generation Latino consumers with a portfolio close to $100 million in loans. He mentioned his company's volume took a pitfall in February 2017 as well, its first monthly drop in volume in the last three years. A drop that would cost the auto financier to meet its annual financial projections.
These trends show us two very important insights. First, Latinos (first and second generation) are drawing back on taking risks with capital. Second, businesses relying on the purchasing power of Latinos will experience potentially dramatic declines in financial performance if tough policies against immigrants persist on Capitol Hill.
President Trump is putting at stake $668 million in gross sales and $1.4 trillion in untapped potential by neglecting Latino small businesses. How is that for the U.S. economy growing at the rate of inflation? Approximately 4.2 million Latino small businesses contribute approximately $668 billion in gross sales to the U.S. economy. Furthermore, Latino small businesses are growing 2.5x faster than the general small business population. Hence, if growth stagnates among Latino small businesses, this would put our economy at risk, not only in the form of loss in gross sales and tax receipts, but also in employment.
Leaving Latino small businesses behind would also neglect the untapped potential inherent in the market. For instance, Latino small businesses on average generate 75% less in sales compared to non-Latino small businesses. Per Stanford research, if we were to equate the average sales among Latino small businesses to that of non-Latino small businesses, then the economy would generate an additional $1.4 trillion in sales.
Trump is missing the target on key Latino issues. Guess what? Immigration is not on the top of the list. Based on the same survey mentioned above, Immigration ranked third place, alongside education, among the most important issues to Latino small business owners. The top two issues were healthcare and employment.
As it relates to immigration, the President's strong stance against immigration put at risk an estimated 500,000 to 800,000 small business owners who operate without legal residential status. Many of these business owners are employer firms who pay taxes but are at risk of deportation, as seen in the example of Roberto Beristain. Moreover, there are millions of additional firms, including pro-Trump farm businesses, who rely on the labor of undocumented residents taking jobs that would otherwise be difficult to fulfill.
Healthcare reform does not show promise to Latino Small Businesses. This is an area where potential cost savings would exist for businesses with over 50 employees, who under the Affordable Care Act ("ACA" or "Obamacare") are mandated to offer healthcare to their employees. On the other hand, the great majority of Latino small business owners do not employ over 50 people. The repeal of ACA would result in the loss of tax benefits available to businesses with less than 50 employees that offer healthcare to motivate and retain employees. As within the Republican party, there is a divergence in views on what is the "right" approach to tackle Healthcare among Latinos. One would have hoped our business-minded President would have bridged the divide between diverging views to arrive to a deal. All we got was a lousy bust.
In his first 70 days, President Trump is 2 for 4. He still has a chance to tackle two remaining issues that matter to us: Education and Employment. In addition, Latino small business owners by and large support tax reform that will put extra dollars in their pockets and give them the firepower to build their businesses and create more jobs.
Flawless execution will be required for Trump to regain lost ground among Latinos. Otherwise, President Trump will lose the small segment of right-leaning Latinos who likely voted for him last November (~20% of Latinos voted for Trump) and even worse, place our economy at risk.
Latinos are already bringing change to Trump by building coalitions that protect their interests and fuel the U.S. economy. At Camino Financial, we recently launched a "No Business Left Behind" campaign to raise $10 million to lend to ALL businesses despite their residential status. To date, we have placed $1 million in microloans, mostly to first generation Latino immigrants. We also collaborated with a group of Latino small business coaches to create a Facebook group called, Latino Small Business Owners, which grew to over 1,000 members in its first 3 weeks (and growing). In addition, organizations such as the Latino Coalition, the Latino Donor Collaborative, and the Latino Entrepreneurship Initiative at Stanford, are raising awareness of the impact of Latino small businesses. These efforts reflect a rise in political and business activism among Latinos. Activism meant to hold our elected leaders accountable and grow our economy.
Latinos are paying attention to what's happening on Capitol Hill. It's time Trump reciprocate and give us the attention we deserve.
Sean Salas is the co-founder and CEO of Camino Financial, a community-based lender to underbanked Latino small businesses.