Altria is building a culture where all employees feel included, heard and challenged to contribute. Its nine employee resource groups

(ERGs) bring together employees with shared characteristics or life experiences to help the company benefit from diversity and become more inclusive. Altria's Hispanic ERG, Sí!, focuses on leveraging Latino employees as strategic thinking partners for Altria by sharing adult consumer insights and recruiting and retaining Latino talent. Janet Santana, chairwoman of Sí!, said, "We've developed resources to help our business leaders understand cultural differences, and we've brought in experts who challenge all of us to think differently. The ERGs are a powerful support for Altria's culture of innovation.""
Employing 74,500 people in 72 countries, BP recognizes and values the rich diversity both of its employees and of the communities where they live and work. The company is committed to fostering a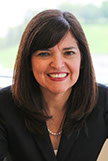 collaborative and inclusive work environment by championing diversity and empowering its employees to work together as one team. BP America's Energía business resource group provides a forum for Latino employees to connect and exchange ideas with colleagues across the country, while offering opportunities to enhance their career development. BP is also committed to increasing diversity in its supply chain, and from 2012 to 2016 it spent about $450 million with Hispanic-owned enterprises across the country. In addition, BP is a strong supporter of national and local organizations that create greater opportunity for Hispanic businesses and students. From promoting STEM education for underrepresented minorities, to serving on the board of directors for the U.S. Hispanic Chamber of Commerce, BP has consistently backed initiatives and programs that help Latinos pursue successful careers in the energy industry.
At Carnival Corporation, diversity starts at the helm, with five of 10 brand presidents reflecting ethnic, gender or racial diversity," said Carlos F. Orta, Vice President, Corporate Affairs. Orta, formerly the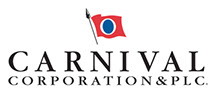 CEO and President of the Hispanic Association on Corporate Responsibility (HACR) in Washington, DC, joined the Miami-based cruise line in 2014. For Carnival, diversity and inclusion is a mindset, not a mission, and it is reflected in our people, brands, ports of call, and guests. Some of Carnival's partner organizations that support the company's diversity goals are: Catalyst, Executive Leadership Council (ELC), HACR, Human Rights Campaign (HRC), and Leadership Education for Asian Pacifics, Inc. (LEAP).
Cigna is a global health service company dedicated to helping people improve their health, well-being and sense of security. All products and services are provided exclusively by or through operating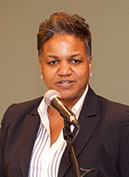 subsidiaries of Cigna Corporation, including Connecticut General Life Insurance Company, Cigna Health and Life Insurance Company, Life Insurance Company of North America and Cigna Life Insurance Company of New York. Such products and services include an integrated suite of health services, such as medical, dental, behavioral health, pharmacy, vision, supplemental benefits, and other related products including group life, accident and disability insurance. Cigna maintains sales capability in 30 countries and jurisdictions, and has more than 89 million customer relationships throughout the world. As Cigna's Chief Diversity Officer, Rosanna Durruthy leads diversity and inclusion as a center of excellence practice to fulfill on the company's mission, helping customers improve their health, well being and sense of security.
In January, Comcast NBCUniversal Telemundo proudly launched two new Hispanic owned networks on Comcast cable systems, Kids Central and Primo TV. Both will provide quality family programming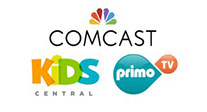 targeted to bicultural Hispanic youth. Kids Central is an English-language network consisting of age-appropriate programming with high educational value and entertainment standards that appeals to bicultural Hispanic viewers ages 3-7. In primetime, the network expands its audience with a block of family-oriented programming targeted to the whole family. Kids Central provides both English and Spanish language video on demand content and is owned and operated by Condista Networks. Primo TV is an English-language network that will appeal to bicultural Hispanic viewers ages 6-16 and consists of age-appropriate programming with high educational value and entertainment standards. Primo TV will build off the proven track record of V-Me and V-Me Kids with diverse content such as animated series, adventure programming, and STEM. Awareness that will connect US Hispanics with their cultural roots. The network also provides several video on demand content options. Primo TV is owed by V-Me Media, Inc. "Kids Central and Primo TV's unique focus on young bicultural Hispanics fill an unmet need in youth-oriented programming and further demonstrate our commitment to providing the best experience for bicultural Hispanic families," said Javier Garcia, Senior Vice President and General Manager, Multicultural Services at Comcast Cable. "We believe that these networks will provide high-quality educational and entertaining content while infusing Latino culture into the experience."
Comerica supports and promotes diversity, both internally with employees, and externally with customers and suppliers through a number of initiatives. The Hispanic Diversity Initiatives are primarily focused on developing relationships with external Hispanic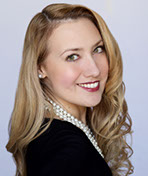 communities, while the Hispanic Ambassador Teams are primarily focused on the professional development of Comerica employees. The Hispanic Diversity Initiatives are crucial in helping Comerica develop an understanding of the Hispanic market and developing partnerships with key community and opinion leaders in the Hispanic community. The Hispanic Ambassador Teams serve as an at-large engagement of Comerica employees, who are interested in participating in activities on a volunteer basis to support the Hispanic Diversity Initiative. They support and participate in the outreach efforts and provide colleagues with opportunities for leadership, as well as both professional and personal development. Monica L. Martinez serves as Senior Vice President, External Affairs
General Motors hosted 13 diverse college students and eight journalist mentors from around the country at its annual Discover Your Drive diversity journalism program Jan. 7-11 at Detroit's North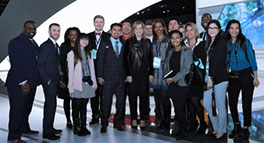 American International Auto Show. The program's goal is to promote diversity in automotive journalism and news coverage.The five-day program concluded with an awards presentation recognizing students for their work at NAIAS and their social media presence during a scavenger hunt through Detroit. Students used the new, award-winning all-electric Chevrolet Bolt EV, named 2017's NAIAS Car of Year, and OnStar technology to find their way around the city. Students attended news conferences and vehicle reveals, explored the auto show floor and interviewed auto experts. "We were blown away by the talent and creativity of these fearless students," says Leslie Gordon, senior manager, GM Diversity Communications.
Students Rushawn Walters and Nia Muhammad, both of Howard University, and Sarah Rahal, of Wayne State University, won the prize with "Jammin' with GM," a video story told through carpool karaoke, focusing on the new Chevrolet Cruze. Students took part in a journalism workshop led by Ray Suarez, former host of NPR's Talk of the Nation. They also heard a panel on the state of diversity in newsrooms moderated by journalist Ed Gordon, featured fashion critic Michael Quintanilla, formerly of the Los Angeles Times and San Antonio Express News; political journalist Patricia Guadalupe, a contributing writer to LATINO Magazine; Walter Middlebrook, Detroit News assistant managing editor; and Salvador Rodriguez, Inc. magazine's tech reporter.
Herbalife Nutrition is a 37-year old global nutrition company with strong ties to Latin America and the Caribbean. That legacy continues, with 35% of Latino employees based in the United States that include an executive team of accomplished Hispanic leaders: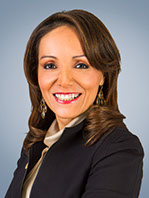 Executive Vice President Miguel Fernandez, Senior Vice President of North America Ibi  Fleming, Vice President of Government and Community Affairs Angela Arboleda; and Vice President of Nutrition Training Dr. Rocio Medina, M.D. The company also counts on the counsel and guidance of board members including former State Department Undersecretary, Maria Otero, Former Surgeon General of the United States, Richard H. Carmona M.D.; and former chief financial officer of the U.S. Air Force, Michael Montelongo. Herbalife is the only Fortune 100 Company with three Hispanics serving at the same time on its Board of Directors. Over the past several years Herbalife has partnered with over 30 national and state Latino organizations, as well as organizations that serve the Latino community directly. Herbalife Nutrition is proud to join forces with Special Olympics International in support of the organization's fitness programming around the world, focusing on increasing physical activity and improving nutrition and hydration. As part of the sponsorship, Dana Ryan, Ph.D., senior manager of Sports Performance and Education for Herbalife, has joined the Special Olympics Global Fitness Task Force to bring additional perspective and expertise to support Special Olympics athletes, coaches, families and supporters.
Hilton is a leading global hospitality company with a portfolio of 14 world-class brands. Hilton is a business of people serving people, which is why Team Member diversity is at the core of its Vision,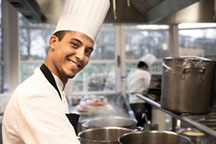 Mission and Values. To reflect the communities where employees live and work, 68% of all U.S. Team Members are ethnically diverse and 28% of Team Members are Hispanic/Latino. The strategy is to promote diversity and inclusion through a framework of culture, talent and marketplace initiatives. To leverage the unique perspectives of Hispanic/Latino Team Members, Hilton launched a Hispanic/Latino Team Member Resource Group (HLTMRG) comprised of Team Members who voluntarily collaborate to support the goals of the company, promote professional growth and provide perspective. The HLTMRG hosts a number of events annually including Hispanic Heritage Month cultural celebrations; speaking engagements featuring external and internal leaders; networking and professional development opportunities through conferences with Hispanic/Latino organizations; and philanthropic events with community engagement partners. The commitment to diversity extends further through the supplier diversity program, multicultural marketing, partnerships with diverse nonprofit organizations and property ownership opportunities for minorities. Through its award-winning Supplier Diversity Program, the company has cultivated relationships with more than 1,550 diverse owned businesses. Hilton seeks to cultivate a work environment of inclusiveness to live its vision of filling the earth with the light and warmth of hospitality.
The simple and essential corporate values of Lockheed Martin drive its workforce and its future. The corporation recognizes that diverse talent thrives in an enterprise that aligns passion, purpose and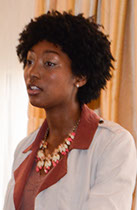 performance for its employees. Lockheed Martin strives to create a culture where everyone can bring their whole selves and their best selves to work. There are many great avenues for professional success, personal growth and fellowship at Lockheed Martin. For example, the Hispanic Organization for Leadership and Awareness (HOLA) employee community provides networking and professional development opportunities to ensure the corporation's Hispanic workforce is well positioned to support business objectives and strategic goals. In 2016, Lockheed Martin participated in Nuestro Futuro, an annual education conference which brings together opinion leaders and students in Washington, D.C. to develop strategies for STEM outreach. Lockheed Martin also has a long history of partnering with Hispanic-serving institutions and colleges including Florida International University, San Jose State University, University of Puerto Rico, University of Texas at Arlington, University of Texas at El Paso and California Polytechnic State University. The corporation is also actively involved with the Hispanic IT Executive Council (HITEC), a technology leadership organization focused on enhancing the Hispanic IT executive pipeline.
With more than 21,500 school buses serving over 500 school districts in 36 U.S. states and four Canadian provinces, the men and women of National Express, LLC (NELLC) are committed to getting 1 million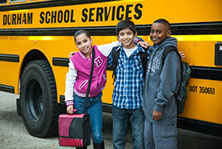 students to school each day safely, on time and ready to learn. Every morning, the people of NELLC's K-12 student transportation businesses – known in many communities as Durham School Services – bring focused attention to safely transporting students to and from school. Like our associates, the students we transport come from diverse backgrounds, but are all part of the unique North American experience which seeks to assure freedom and dignity for everyone. All NELLC companies share a strong commitment to provide the highest level of safety, quality transportation, outstanding customer service and positive employee relations. This commitment is matched by the company's long-term support for the education policy-focused programs of the National Association of Latino Elected Officials (NALEO) and the company's advocacy on key issues of interest to the Latino community. As NELLC CEO David A. Duke has said: "Our support for organizations like NALEO is part of our commitment to serving diverse communities across America. Every day, we bring a strong focus on the training and education of our associates so that we can safely transport the most precious resource there is – the children of the communities we serve. We take our responsibility for safety very seriously and there is nothing more important to us." NELLC and Durham School Services remain committed to their ongoing partnership with the Latino community.
National Grid is an electricity and natural gas delivery company that connects nearly 7 million customers to vital energy sources through its networks in New York, Massachusetts and Rhode Island. It is the

largest distributor of natural gas in the Northeast. National Grid also operates the systems that deliver gas and electricity across Great Britain.Through its U.S. Connect21 strategy, National Grid is transforming its electricity and natural gas networks to support the 21st century digital economy with smarter, cleaner, and more resilient energy solutions. Connect21 is vital to our communities' long-term economic and environmental health and aligns with regulatory initiatives in New York (REV: Reforming the Energy Vision) and Massachusetts (Grid Modernization). "National Grid is doing its part to ignite passion in students to pursue STEM studies and inspire tomorrow's future professionals," says Keith Hutchison, Senior Vice President, Human Resources & Chief Diversity Officer of National Grid. The company funds community and education programs with organizations such as City Year, Girls Inc., Junior Achievement, and FIRST LEGO League Rhode Island, among others, that focus on fostering an interest in STEM learning in students of all ages and backgrounds.
Nissan has long supported the Hispanic community in the U.S. During 2016-17, that commitment has only grown. Throughout Hispanic Heritage Month, Nissan released a series of videos titled, "Hispanics Who Dominate." These videos provided a glimpse into the everyday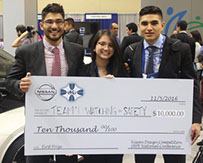 tasks and challenges the featured Hispanic community heroes face to better their own life and those of others. Also in October, Nissan sponsored and participated in the United States Hispanic Chamber of Commerce National Convention in Miami. Nissan also sponsored its annual design competition for student members of the Society of Hispanic Professional Engineers (SHPE) at their national conference in November. In January, Nissan debuted an original program known as "Nissan Presents the BlogginMamas Safety Academy." More than 20 Hispanic parenting bloggers attended this event aimed at raising awareness of proper child passenger safety practices. Nissan continues its partnership with the League of United Latin American Citizens' National Educational Service Centers to encourage Latino students to pursue STEM programs, and on the sponsorship front, Nissan was the official automotive partner of the Mexican National soccer team's annual U.S. tour and the 16th annual Latin GRAMMY Awards. Annually, the Nissan Foundation awards a number of grants to nonprofits committed to offering innovative programs aimed at breaking down societal barriers and building inclusive communities. Among the foundation's 2016 grantees were the San Diego Children's Discovery Museum and its "Escondido Roots" series that educates families about world cultures with a dedicated session on Mexican culture.
For 140 years, Prudential has helped individual and institutional customers grow and protect their wealth. Today, Prudential is a financial services leader with more than $1 trillion of assets under

management, and has operations in the United States, Asia, Europe, and Latin America. Prudential's diverse and talented employees are committed to helping individual and institutional customers grow and protect their wealth through a variety of products and services, including life insurance, annuities, retirement-related services, mutual funds and investment management. Prudential maintains a long-standing commitment to diversity and inclusion, through relationships with its most important constituencies—people, market and community. Reflecting the commitment to helping all individuals build financial strength so they may have a brighter more secure future, Prudential supports organizations and initiatives that help meet the needs of this important and growing community. Some examples of this support include the Hispanic Association for Corporate Responsibility (HACR), The Association of Latino Professionals for America (ALPFA), National Council of La Raza (NCLR), and a wide variety of Latino professional and community organizations.
Toyota's Organization for the Development of Latinos (TODOS) is one of 12 affinities of Business Partnering Groups (BPGs) that exist at Toyota. TODOS currently makes up 6 of the 70+ Toyota BPG chapters and over 600 members across North American locations.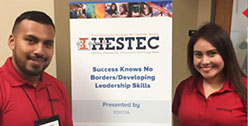 One of the many focal points of the TODOS chapters is supporting Diabetes Awareness Month through internal employee events, which include healthy living and cooking lessons, education of signs and symptoms of diabetes and how to detect, address and care for self, a child or parent. In the community, these chapters support diabetes walks and youth mentoring programs. Other highlighted activities include Hispanic Heritage Month awareness events, employee engagement, and supporting recruitment events with national organizations such as NCLR, Prospanica, ALPFA, SHPE, and the Hispanic Scholarship Foundation. Toyota's commitment to diversity and inclusion helps to drive success in innovation, building vehicles and products that appeal to its customer base and that meets the needs of a more mobile society. That commitment is also a key driver for the success of its dealers and suppliers. Diversity and inclusion continues to be an integral component in every aspect of Toyota's business – serving customers, team members, dealers, suppliers, other business partners and the communities where they live and work.
United believes that the rich diversity of ideas, experiences and cultures that make up its workforce of more than 88,000 employees allows the airline to deliver great service and products to its customers around the globe. The airline proudly partners with many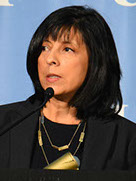 organizations whose goals are aligned with the company's goal to champion diversity. This past February, United was the title sponsor of the United States Hispanic Leadership Institute's (USHLI) 35th Annual National Conference. USHLI is a non-profit, nonpartisan organization dedicated to promoting education, civic engagement, leadership development and research in the Latino community. Through this partnership, United is able to expand build relationships with Hispanic communities. United's VP and Deputy General Counsel Vania Wit and Chief Diversity Officer Greg Jones delivered remarks during the Latina Empowerment Breakfast and the gala. United employees also attended the event, and the airline participated in the conference's career fair. "We're very excited about our partnership with USHLI. The organization represents an important part of the future of our country, and, hopefully, some of the students will become part of the future of United Airlines," said Jones.
At UPS, diversity and inclusion benefits the economic sustainability of the business by helping to better understand and meet customer needs, as well as strengthening the workplace environment so that

employees can be more successful. UPS wants to be a model for how diversity and inclusion can create business and societal value. UPS's diversity and inclusion mission is to connect and empower employees, customers, suppliers, and communities for success, embracing the dynamics of different backgrounds, experiences, and perspectives to propel company growth. It represents the organization's commitment to creating an environment where all employees feel valued, respected and fully engaged to contribute to our future success.
Further, UPS's Business Resource Group Program is an evolution of Women's Leadership Development initiative that the company launched in 2006. Because of the success of this initiative, UPS expanded the program in 2012 to include African American; Asian; Hispanic/Latino; Focus on Abilities; Lesbian, Gay, Bisexual, Transgender, and Allies (LGBT&A); Millennials; Veterans; and Working Parents. UPS currently has more than 150 BRG chapters across the globe.