There is not a single right that we enjoy today that was not fought for. Whether it was by way of a protest, an article, or a petition, all those efforts led to change, or at the very least increased awareness. It's what happens when people take a stand and speak up.
Here's a case in point. Last year, the African American community spoke out about the absence of Blacks at the 2015 and 2016 Academy Awards and started the social media #OscarSoWhite movement. The results? This year, there were six on-camera African-American actors nominated for an Oscar, two of whom went home with their Supporting Actor Oscars, Viola Davis for Fences and Mahershala Ali for Moonlight. Out of all the minority groups, the African Americans have the most Oscar wins.
Latinos have not fared nearly as well. In the 89 years since the Oscars were created, only seven Latinos (Anthony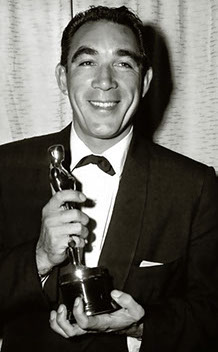 Quinn, Rita Moreno, Mercedes Ruehl, Benicio del Toro, Javier Bardem, Penelope Cruz and Lupita Nyong'o) have received an Oscar in the Best Supporting Actor category. Jose Ferrer has the distinction of being the sole Latino to ever win an Oscar for Best Actor back in 1950.
Considering this, is it time for Latinos to speak up and demand parity on the big screen? And why does this matter to you that Latinos be cast in lead roles in films?
You might find your answer in the excellent article The Latin Image in American Film by Allen Woll, published in the New York Times on March 1, 1981. Woll writes about a protest of the film Fort Apache, The Bronx by the Puerto Rican Alliance for portraying Latinos as criminals, prostitutes and murderers. But he also delves into the history and politics of the negative portrayals of Latinos since the inception of Hollywood, over 100 years ago. Spoiler alert, things have not changed much since this article was written.
Hollywood's biggest commodity has been the export of images across the globe. As audiences worldwide consume Hollywood movies, they are being informed how Hollywood sees every ethnicity. If you have a Latino-sounding last name, Hollywood has communicated to the world that you are either a maid, gangbanger, or gardener, and you have a thick accent.
In 2012, the research firm of Latino Decisions was commissioned by the National Hispanic Media Coalition to look at the portrayal of Latinos in media. Among other findings, the study found that "stereotypes people believe to be true about immigrants and Latinos reflect the images, characters, and stories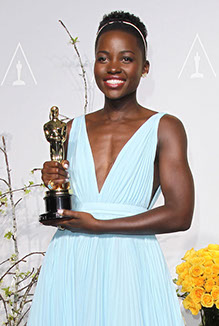 they commonly encounter in news, television, film, and radio programming."
For the most part, executives in Hollywood, who either give a thumbs up or down on funding a film (called "greenlighting" ) are ignorant as to who U.S. Latinos really are. At times it is racism, but mostly it is ignorance. Most Hollywood executives' only interaction with Latinos is through their maids, gardeners, nannies or the Latinos they see in the news---"illegal aliens" and drug dealers. Is it any wonder these are mostly the roles Latinos are, for the most part, cast in?
Hollywood is keenly aware of the purchasing power of the over 57 million U.S. Latinos, who spend upwards of $1.3 trillion dollars annually. As filmgoers, U.S. Latinos outspend every other ethnic group, with one out of every four movie tickets being bought by a Latinos. Yet study after study reveals that Latinos are Hollywood's largest minority with the biggest buying power and the least representation on screen.
A 2016 report by the Institute for Dversity and Empowerment at Annenberg called "Inclusion or Invisibility?" found that Latinos are among the least represented in speaking roles in film and TV, even though they make up about 18 percent of the U.S. population. Out of more than 11,000 speaking characters surveyed in film and TV, only 5.8% were Latino. The same study found that among the 100 top-grossing movies in 2014, 73% of all speaking or named characters were white, just more than 12% were black and 5% were Asians. Latinos, who make up more than 16% of the U.S. population, were just below Asians.
This was echoed by another study conducted by Columbia University in 2014, which found that, "With few exceptions, Latino participation in mainstream English-language media is stunningly low. A review of the top movies and television programs reveals that there is a narrower range of stories and roles, and fewer Latino lead actors in the entertainment industry today than there were 70 years ago."
So why does Hollywood refuse to make movies with Latinos in lead roles as romantic leads, superheroes, attorneys, or politicians? Or even produce films about real life historical men and women who have helped shape our country? These stories have been written and have been pitched to them. However, Hollywood executives seem to believe the only "marketable" films about Latinos need stereotypes.
This May, Universal will release Lowrider, a film about a dysfunctional Mexican American family immersed in the world of graffiti, gang banging and painting murals on the hood of their lowrider cars. For those of you old enough to remember, this is the same story told in the 1979 film Boulevard Nights. Not only does Hollywood continue to promote the stereotypes, it has run out of ideas and is now recycled stereotypes! Is this how Hollywood repays their most avid filmgoing audience?
It is time Latinos take a page out of the African American community playbook and speak up. In 2016, actress/producer Jada Pinkett Smith (actor Will Smith's wife) took to Facebook and posted a video in which she spoke about the #OscarSoWhite movement, publicly voicing opinion about the situation, risking criticism (and there was plenty of that) and possibly running the chance of backlash from Hollywood, by losing acting gigs. However, it was important for her to speak out, as she stated:
"It is time that people of color recognize how much power, influence we have amassed, that we no longer need to ask, to be invited anywhere. Have we now come to a new time and place where we recognize we can longer need to beg for the love, acknowledgement or respect of any group?" She went on to propose, "Maybe it is time that we pull back our resources and we put them back into our community."
Create our own? Invest in our communities, rather than line someone else's coffers? This seems to have caught Hollywood's attention.
When this year's Oscar nominations were announced, Pinkett Smith was asked by Variety about her reaction to the six nominations of African Americans. She replied, "Because of the state that our country is in, as artists it's so important we use our platform to help shine light on how we want to be identified as a country."
Which is precisely what several high profile Latino actors, producers and executive are doing, utilizing their platform. Various Latino stars, producers and executives are becoming more vocal because it just does not seem to be getting any better for Latinos in the entertainment industry.
It is evident that Hollywood believes Latinos are good enough to pay to see their films but not good enough to make movies about them. And so the question becomes, what needs to happen to get Hollywood to do the right thing? Herb Scannel, former president of Nickelodeon and more recently president of BBC North America, believes it begins with casting.
"It starts in the casting calls, scriptwriting and studios that don't include Latinos — studios who don't see the missed financial opportunities." he wrote in an article recently. "It starts in the executive suites where Latinos are few and far in between."
However, casting director Carla Hool says casting can only do so much. She told Deadline, "I mostly do diversity—I do a lot of Latino projects. In my case, sometimes I give my opinion and say, 'What if this role was Latino?' But at the end of the day, it's going to be the producers and the director who are going to decide who they want to cast. We do give our opinions and bring in actors who would fit the role, even if they were considering the role to be white."
Some casting directors have indicated that the studios have begun to stress the need to include multiple ethnicities. Top casting director Avy Kaufman, who cast both Edgar Ramirez (Hands of Stone) and Oscar Isaac (The Promise) early in their careers, believes Latino actors should be able to play more than just Latino roles. She likes to keep her castings open to all ethnicities and points to Ramirez and Isaac's careers as an indication that change is happening.
Yes, there has been improvement with more and more Latinos making up a growing pool of talent that includes those currently working on film projects like Isaacs and Ramirez, Michael Peña, Zoe Zaldaña, Diego Luna, Gael Garcia Bernal, Michelle Rodriguez, Penelope Cruz, and Salma Hayek. These are the chosen few that Hollywood might consider enough of a "name" to cast in lead roles, who might be able to get a movie funded. However, it is not nearly enough.
Latinos getting cast in lead roles in big budget films is important for this precise reason. Producer Carolina Caldera (Selena, Gettysburg) explains that "getting your film financed without actors who bring a 'minimum guarantee for international sales/financing' is tough. We need more Latino actors that can greenlight a picture."
The time is right for Latinos to find their voice and speak up now. It's time to realize that with a $1.3 trillion dollar purchasing power, we have leverage. It'ss time Latinos build their power base, by supporting each other's growth and creative potential. Why wait another 89 years to see if Hollywood will provide the opportunity for an Oscar nomination? If it's to happen, it's up to us.
An Essay by Bel Hernandez