Thus Bad Begins
By Javier Marías (Knopf, 2016)
With his latest novel, Javier Marías has delivered a steamily sophisticated meditation on the tortures of marriage, the blessings of betrayal, and the methods by which a dead dictator's fascistic reign may ever color his country's national character.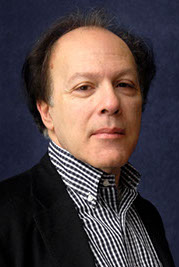 Urbane and erudite as ever, Marías offers Thus Bad Begins as a kind of opiate of idiomatic longing and opulence. The novel is an irony-laden lament to misspent youth and the misbehaving that occurs so readily in the middle years. It's set directly after Spanish dictator Francisco Franco died, a time when something as seemingly basic as the right to a divorce was impossible and self-imposed censorship was the artistic norm.
Juan de Vere, our green and far from grounded narrator, uses family connections to get a job assisting an eccentric and nearly washed up film director named Eduardo Muriel. Muriel has an eyepatch and a gorgeous wife that he treats like an eyesore. The moody, middle-aged filmmaker keeps his bride Beatriz in his home despite a very personal slight against her that has left him nonresponsive to her obvious charms. Muriel, in essence, mentally tortures his bride by thwarting her advances and cruelly criticizing her rear end yet declining to ever throw her out on it.
This drives de Vere mad because the woman is as lovely to his young eyes as she is doomed and mired in mystery. Here is how de Vere recalls Beatriz as he witnesses her wandering her home and pining for physical affection: "She must have been about twenty years older than me, and up until then, I had viewed her with a kind of distant esteem, and a growing pity and – how can I put it without being misunderstood? – a vague sexual admiration so muted and latent as to be purely theoretical, as though belonging to another hypothetical life, to another me that would never exist, not even in my imagination (real life is so all-absorbing that it doesn't leave us time to create an imaginary, parallel life)."
Marshaling his dream job into a kind of voyeuristic nightmare of eavesdropping and escape, de Vere learns dark
secrets and comes to forge a kind of empathy for his boss and his boss's wife. This fugue state of caring acts as an antidote to a world of state repression and Roman Catholic rule. As de Vere helps with Muriel's scripts and entertains literary luminaries and rude rakes alike, he embarks on an investigation to determine if one of Muriel's old friends is guilty of unspeakable crimes covered up in the aftermath of the Spanish Civil War.
Thus Bad Begins is a book about the guilt which is observed as the grave hostage to nationalism; the book lends light to the humiliating factors tied to national silence. There is something so absolute and genuine about Marías's 14th novel, that it often feels like a work of nonfiction, a study written with the kind of fatalism that allows lines to extend and moss over the episodic progression as if plot were the last thing on the author's mind.
Marías, who is as lauded for his translation work as he is for his columns on soccer, is not the kind of writer who delivers a book like this without providing a slew of artful asides touching upon everything from Hollywood hasbeens to conspiracy theories regarding Shakespeare and even the diabolic tendency of certain physicians to ignore the Hippocratic oath whenever sex might be on the table.
This reading experience is as exhilarating as it is eerie. Marías flits between details regarding Mario Lanza and Christopher Marlowe, while organizing for his audience what amounts to some rare erotic form of academic fan fiction. Thus Bad Begins is in fact so sexy and cerebral that it could have easily been marketed as 50 Shades of Grey Matter.
Roberto Ontiveros