Despite the changing political environment, the Latino performing arts will continue to flourish at GALA Hispanic Theatre in Washington, DC in the new year. Founded in 1976 to meet the cultural needs of those whose stories were not being told on the stages of the time, GALA remains firmly committed to providing a rich arts program to a diverse multicultural audience, building bridges of understanding, and developing the next generation of artists and audiences.
In 2017, our patrons will celebrate the works of writers from Mexico, Chile, Costa Rica and New York and rejoice in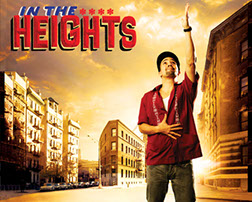 the work of a company from El Salvador. Each reflects a different culture, but all represent our humanity and honor our diversity.
GALA's 41st Winter Season will begin with the Three Kings Day, the traditional community event on January 8, 2017 at 11:30 am and 2:30 pm. A free event for the entire family, this celebration features the Magi, live animals, local performers, a walk through the neighborhood, and gifts for every child.
February brings Yo también hablo de la rosa (I Too Speak of the Rose), a masterpiece of modern Mexican theatre by Emilio Carballido and directed by GALA co-founder Hugo Medrano. In this searing look at poverty and society's response to a tragic event, two teenagers are involved in a derailment of a train. Was it an accident or intentional? You decide as you hear what those who witnessed the event saw. The play is performed in Spanish with English surtitles from February 2 through February 26, 2017.
Later in March, a lively bilingual musical for children takes the stage, Séneca: Ratón de Biblioteca (The Library Mouse). A fun-filled play for the family, especially for children 4 to 10 years old, Séneca tells the story of a studious mouse who returns to his adventures with the street-wise barrio mice, a cat, and a dog. These unlikely companions will learn the lessons of friendship and tolerance. Written by Chilean playwright Jorge Díaz and directed by Cecilia Cackley, The Library Mouse will be presented March 13 through March 17 and March 20- through March 24 at 10:30 am, and on Saturdays, March 18 and 25 at 3 pm.
March also brings the Salvadoran company Teatro Luis Poma with Baby Boom en el Paraíso. In this hilarious and tender story, a woman explores the emotions and physical changes that she faces during pregnancy and how they affect her relationships and the perceptions of her by others. Performed by Regina Cañas, the beloved Tía Bubu on a Salvadoran television children's program, Baby Boom is presented only in Spanish on March 25 at 8 pm and March 26 at 2 pm.
Finally, GALA will present the U. S. Spanish language premiere of the Tony award-winning In the Heights by Lin Manuel Miranda! This insightful musical brings to life a vibrant community on the brink of change, where the biggest struggle can be which traditions you take with you and which you leave behind. Presented from April 20 through May 21, this gripping tale of hopes and dreams is the next chapter of the multicultural American story.
These varied stories reflect our commitment to the values of a just and equitable nation that is strengthened and propelled forward by its diversity and connections to one and another. For more information and tickets, call 202-234-7174 or visit www.galatheatre.org.
Dubraska Vale Lazardy